More than 700 elementary and high schools participated in the Student Vote program for the 2020 British Columbia provincial election, with the B.C. NDP winning the student election and forming a majority government.
After learning about government and the election process, researching the parties and platforms and debating the future of British Columbia, students cast ballots for the official candidates running in their school's electoral district.
CIVIX, a national, non-partisan Canadian charity dedicated to strengthening democracy through citizenship education among school-aged youth, and Elections BC delivered the program, the sixth provincial Student Vote organized to date.
More than 85,000 students cast ballots, representing all 87 electoral districts in the province.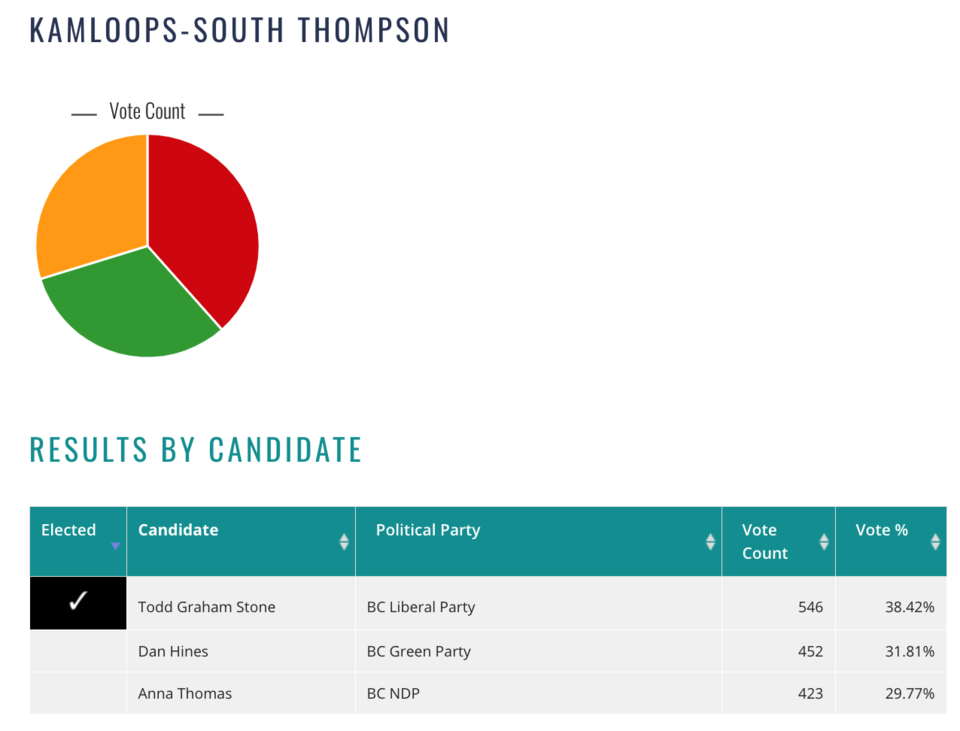 Students elected John Horgan and the B.C. NDP to form a majority government, with 59 out of 87 seats and 40 per cent of the vote. Horgan also won in the his electoral district of Langford—Juan de Fuca, with 52 per cent of the vote.
Sonia Furstenau and the B.C. Green Party took 16 seats to form Official Opposition, receiving 28 per cent of the popular vote. Furstenau also won in her electoral district of Cowichan Valley with 49 per cent of the vote.
Andrew Wilkinson and the B.C. Liberal Party won 12 seats and received 25 per cent of the vote. Wilkinson also won in his electoral district of Vancouver-Quilchena with 39 per cent of the vote.
Trevor Bolin and the Conservative Party of B.C. won one seat, Bolin's in the electoral district of Peace River North, with 42 per cent of the vote.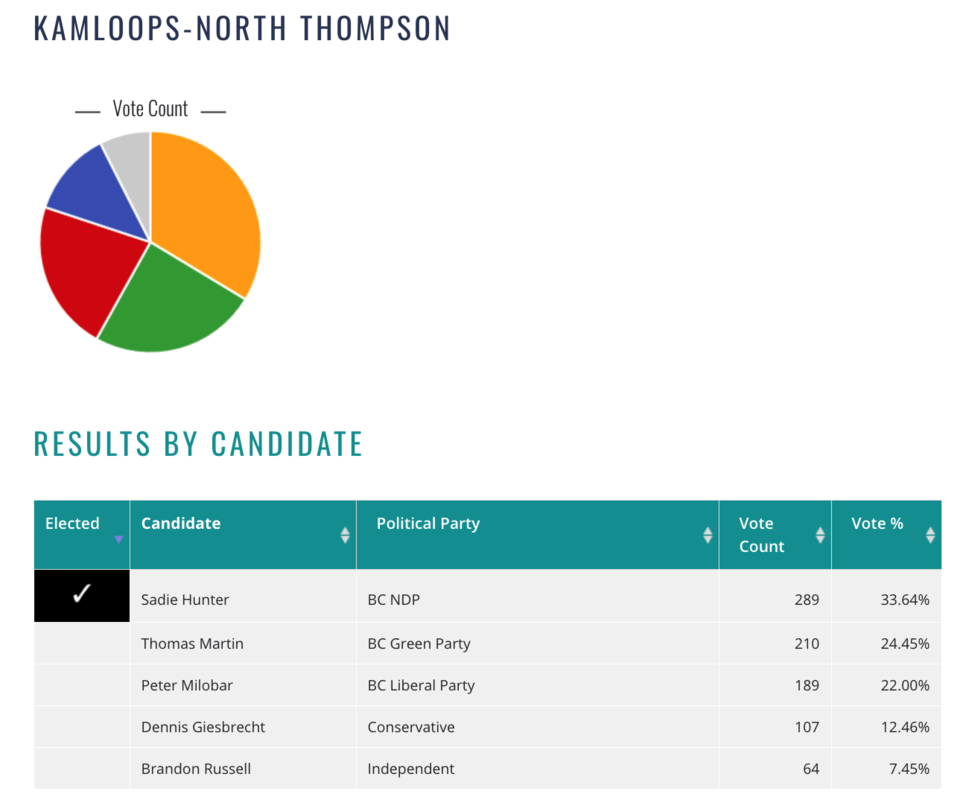 The Christian Heritage Party of B.C. also won one seat, with Rod Taylor elected in the Stikine electoral district with 41 per cent of the vote.
In Kamloops-North Thompson, students in eight schools cast ballots, with Sadie Hunter of the NDP finishing first, with 289 votes/33.6%, followed by Thomas Martin of the Greens (210 votes/24.5%)), Peter Milobar of the Liberals (189 votes/22%), Dennis Giesbrecht of the Conservatives (107 votes/12.5%) and independent Brandon Russell (64 votes/7.5%).
In Kamloops-South Thompson, students in 14 schools cast ballots, with Todd Stone of the Liberals finishing first, with 546 votes/38.4%, followed by Dan Hines of the Greens (452/31.8%) votes) and Anna Thomas of the NDP (423 votes/29.8%).
"This election was particularly challenging for schools given the pandemic and the nature of a snap election," CIVIX COO Lindsay Mazzucco said. "We are grateful for all of the educators that dedicated time and energy to engaging their students and adapting to new safety protocols."