Taking driving or walking tours to see the myriad displays of Christmas lights and assorted creations is a much-anticipated activity in Kamloops in November and December.
We have asked readers to send us addresses for residents to check out. If you have locations to add to the list below, please email them to editor@kamloopsthisweek.com. Also, visit KTW's online map of Chtistmas light displays at christmasinkamloops.ca/lights.
The above video is of the house at 1400 Finlay Ave. in Juniper Ridge.
Aberdeen:
803 Bramble Pl.
2271 Garymede Dr.
Westerdale Drive (multiple homes)
Westerdale Court (multiple homes)
Fleming Drive (multiple homes)
Batchelor Heights
2013 Saddleback Dr.
1731 North River Dr.
1725 North River Dr.
Brocklehurst:
2497 Briarwood Ave.
2668 Briarwood Ave.
2643 Rosewood Ave.
2112 Ponderosa Ave. (video below)
2175 Ponderosa Ave.
2360 Tranquille Rd.
899 Nicolani Dr.
1897 Fleetwood Ave.
Cherry Creek:
6100 Buckhorn Rd.
5150 Trans-Canada Hwy. W.
5880 Gardi Rd.
Dallas/Campbell Creek:
5215 Dallas Dr.
5603 Dallas Dr.
403 Coyote Dr.
Beaver Crescent (multiple homes)
193 Houston Pl.
Dufferin:
1732 Hillside Dr.
Rockcress Drive (multiple homes)
1560 Hillside Dr.
Juniper Ridge:
1400 Finlay Ave.
2451 Omineca Dr.
North Kamloops:
102 Fairview Ave.
216 Poplar St.
200-block of Oak Road
363 Willow St.
603 Windsor Ave.
385 Mulberry Ave.
929 Renfrew Ave.
Rayleigh:
4104 Davie Road
228 Chetwynd Dr.
360 Strawberry Lane
Sahali (Upper):
1963 Wentworth Pl.
1950 Sapphire Ct.
894 Gleneagles Dr.
Sagebrush (South Kamloops):
1001 McMurdo Dr.
618 Tunstall Cr,
607 Pine St.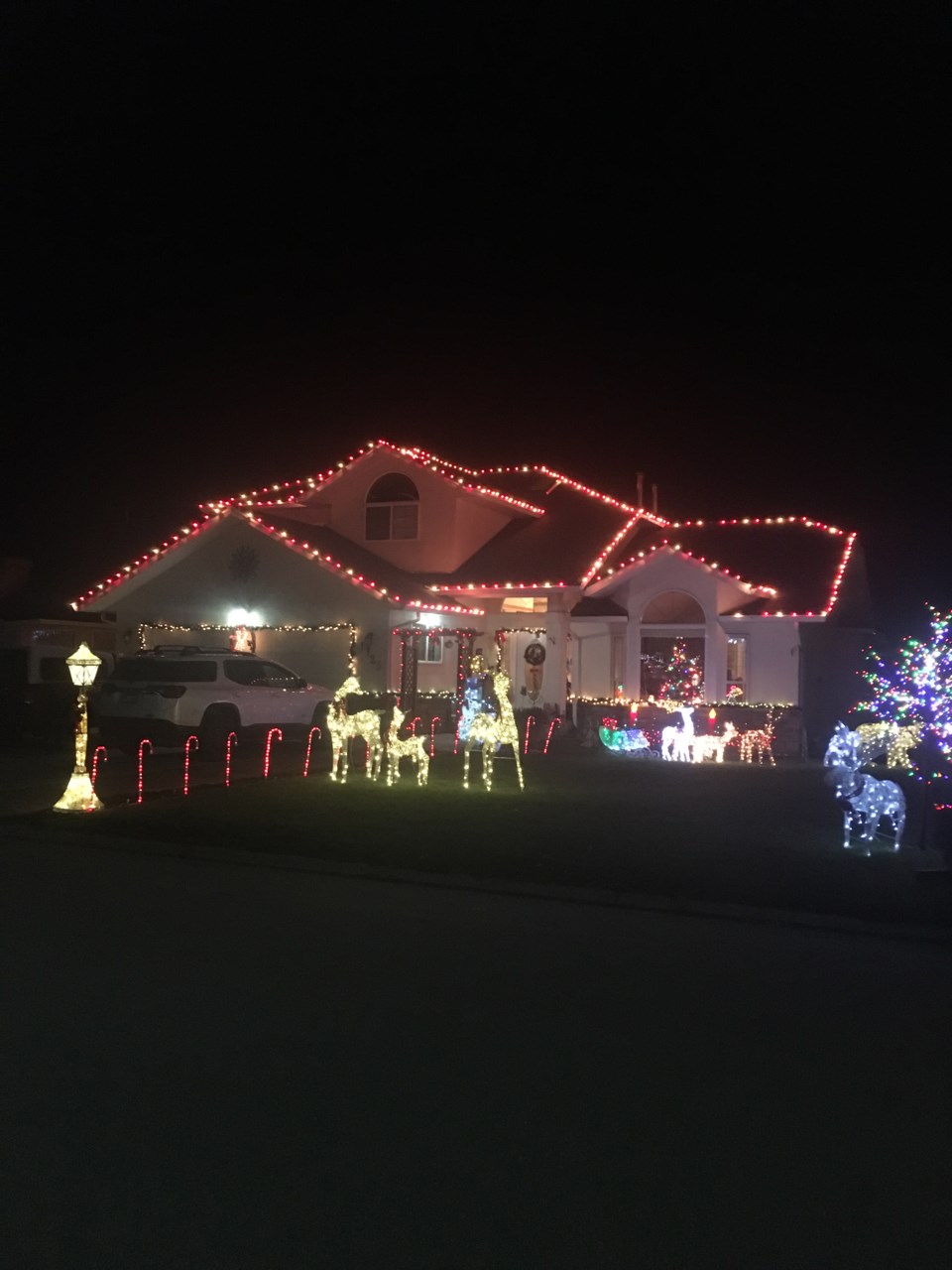 Tk'emlups:
40-712 East Shuswap Rd (South Bend Park)
Valleyviw:
Gateway City Church, 163 Oriole Rd. (Dec. 16 to Dec. 31)
Westsyde:
3719 Overlander Dr.
3742 Overlander Dr.
7-950 Idas Lane
24-950 Ida Lane
881 Greenacres Rd.
2503 Sandalwood Dr.
2505 Tupela Dr.
2503 Oak Hills Blvd.
845 Woodhaven Dr.
860 Sycamore Dr.