Boogie the Bridge walkers and runners gather in Riverside Park downtown on April 23.
Registration is open online at boogiethebridge.com, with varying course options — one-kilometre kids' Mini-Boogie, five-kilometre, 10-kilometre and 21-kilometre half-marathon — available for the event that has raised more than $1 million for charities. Western Canada Theatre and its First Nations Youth Theatre Program is the Boogie's charity of choice in 2023.
As with past years, Kamloops This Week is publishing, online and in each print edition, a column by Berry, along with weekly updates from three participants.
New Gold human resources manager Mary-Beth Harrison, Teck Highland Valley Copper millwright Nathaniel Martin and Kamloops and District Chamber of Commerce executive director Acacia Pangilinan are writing about their experiences as they continue to train for their goal.
We hope you find inspiration in these insights and that they prompt you to do what you can to ensure your physical and mental health is in as peak shape as possible. Questions about training methods? Go online to runclub.ca or send an email to joberry@boogiethebridge.com.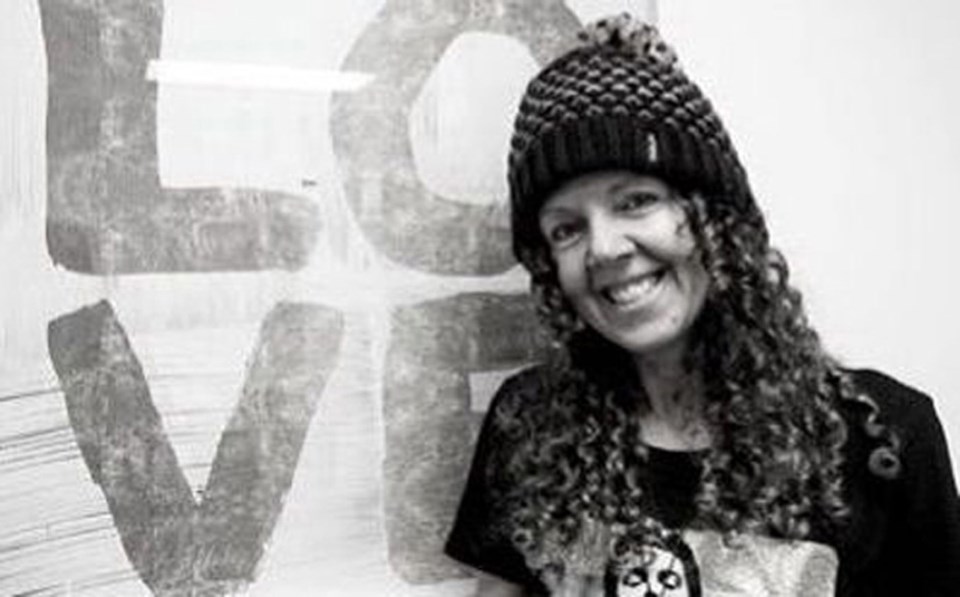 Jo Berry
RunClub and Boogie the Bridge founder
The countdown is on again. It's time to train for Boogie.
Our eight weeks of clinics have kicked off and we are on the runway towards the 26th annual CFJC-TV Boogie The Bridge. Not many races let you feel the way Boogie does, but this Kamloops grassroots event isn't your normal race.
The high-energy warmup, the sea of red, the bands on the route and crossing Overlander Bridge combine for a potent energy that guarantees a great time.
The finish line is the most supportive one you will ever cross. Boogie training with RunClub is the same energy. There is a pace for everyone, from our fabulous walking group to a pair of 5K groups to a couple of 10K groups to a half-marathon group to a full marathon group. All paces are equal and supportive of each other.
The hardest part of RunClub is getting there. Once you do, you'll wonder what took you so long. You can also follow the RunClub program right here with Kamloops This Week. Make it a date, commit to fit.
Every Wednesday, all the ingredients are here to keep you motivated and heading toward your Boogie goal. In eight short weeks, you'll be amazed at your progress. RunClub's mantra, "Movement is Change," is the real deal. Movement changes us physically, emotionally, mentally and spiritually. Mental health matters and now, more than ever, we know moving outdoors in nature improves our mental health.
Over the next eight weeks, we will chat a lot about our mental health. Running has helped me through many times of grief, raised me out of depression, eased my anxiety and made my heart and mind more cohesive. Running has given me my best friends, a vibrant, supportive community (RunClub) and too many lifetime memories to mention here.
I am forever grateful for my running — my versatile, forever companion that has given me so much. The CFJC-TV Boogie is the currency to share this lifestyle with everyone who comes out and at whatever pace is perfect for them.
I cannot wait to train with you all.
Mary-Beth Harrison
New Gold human resources manager
New Gold has participated with Boogie the Bridge as both a sponsor and corporate team for more than a decade, proudly holding the title of largest corporate team for many years.
Anyone who has attended Boogie or a RunClub event has heard founding member Jo Berry say that Boogie is so much more than running — and it is. No one can deny the physical benefits of running, walking or dancing down the safely blocked-off streets of Kamloops. I love both running and Boogie for the mental benefits and stress release it provides.
To quote the wise words of Elle Woods, while clearly identifying myself as a millennial: "… exercise gives you endorphins. Endorphins make you happy!" If those were not reasons enough to participate, Boogie is also a wonderful fundraising activity for many deserving organizations across our community.
Last year, I attended my 10th Boogie event and, with the greatest of intentions, signed up for the 10K, only to change my mind, mid-run, to the 5K. Little did I know that one of my fellow New Gold teammates had seen both my 10K bib and my 30-something-minute 5K time, only to return to work and spread the news that Mary-Beth is a machine who can run a three-minute kilometre!
For that reason, I will be attending Boogie training this year to rediscover my stride, work on my time or just identify a faster runner I can stick my bib on around the 5K turn-around point at this year's Boogie.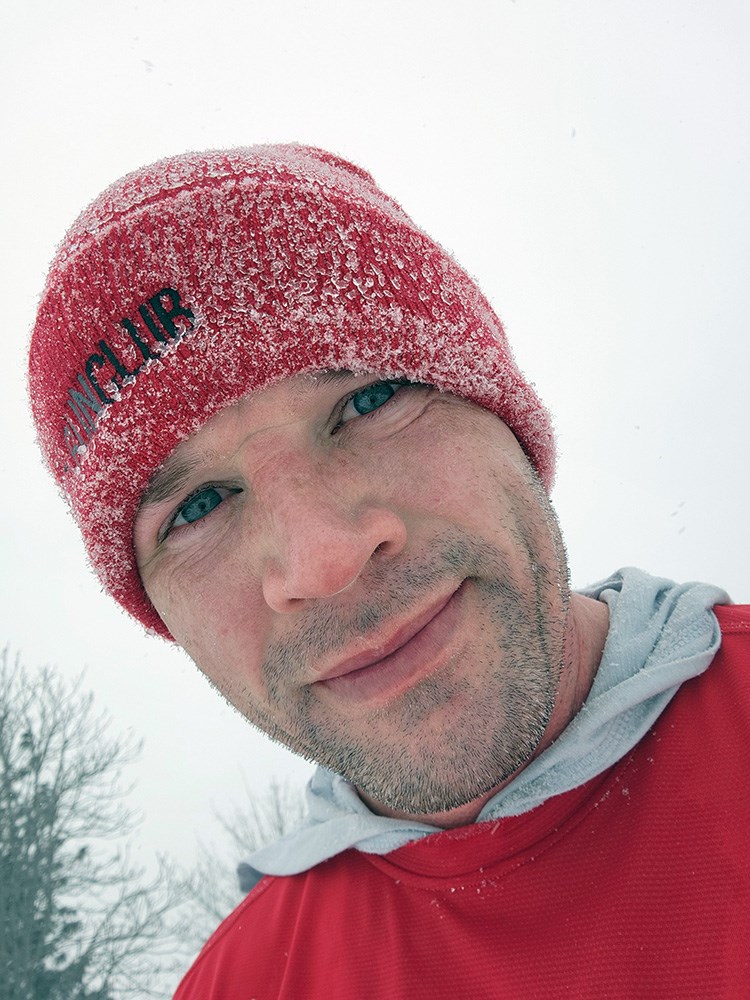 Nathaniel Martin
Teck Highland Valley Copper millwright
I have been a Kamloops resident since before the turn of the century — which is much more fun to say than since 1994.
Like so many, we've had our up years and down years and we like to blame others, the weather, the pandemic, who should have received the last rose on The Bachelor. However, it is, primarily ourselves, the person in the mirror choosing to make the same self-inflicting mistakes until you start to not recognize yourself anymore and find it's time to make a change.
My change came with hard choices, but some right ones were to eat less junk food and have more movement. Keeping me on that direction was Jo Berry's RunClub, where we can all be different, yet have similar journeys toward a happier, fulfilled life. This togetherness in RunClub is further amplified on the Boogie the Bridge day, where thousands gather and, in unity, we all move as an active community running as one.
That's what I impressed upon when talking to Teck Highland Valley Copper and they heard it loud and clear, proudly becoming a platinum sponsor.
So, get up off the couch and walk, shuffle, waddle, jog, sprint or skip — make this the year you decide to move. Find a friend, join a club, join a gym, join any group that gets you out there moving.
Mine was RunClub and a Boogie goal of finishing the 21K event. Do whatever it is that gets you moving, then come together for Boogie on April 23 and tell me your movement story when you see me. I want to hear about it.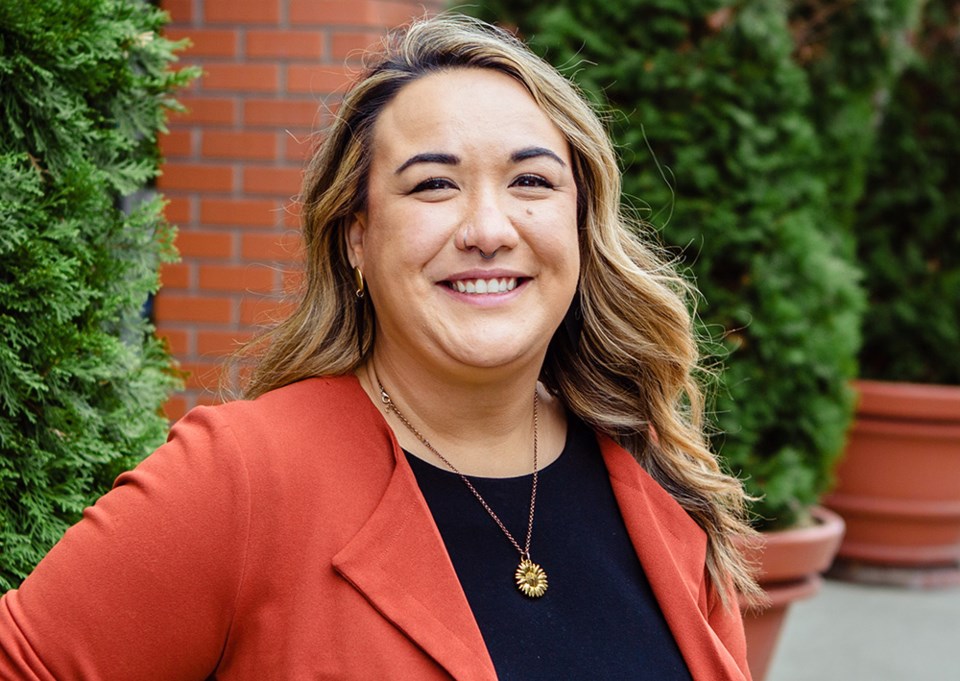 Acacia Pangilinan
Kamloops and District Chamber of Commerce executive director
Guess who's back?
Back again?
I am back!
Tell a friend — about Boogie!
I'm excited to be back in spring training for Boogie the Bridge and to experience the incredible energy of Jo Berry and the Boogie team.
Maybe "excited" is the wrong word. The thought of it actually terrifies me as I haven't participated in a big race/run like Boogie since 2018.
Let's be real, the first few runs are probably going to be brutal. I'm sure I'll be huffing and puffing and wondering why I thought this would be a good idea, but I know that with each run, I'll get stronger and it will get better.
For now, I'm focusing on taking it one step at a time, enjoying the process and not tripping over my own feet.
So, here's to starting this new training and all the ups and downs that come with it.