The snow hasn't even hit the ground yet, but it's already been a busy year for Kamloops' Out of the Cold shelter.
That's because they opened their doors for 18 days during the hot summer months — a first time for the organization.
"We had 558 come through," said co-ordinator Renee Stein about the summer. "Our busiest day was 49. And then we do a whole homemade cooked lunch and whatnot, as well. And out of those 558, approximately one-third slept, so they had sleeping bags, because they weren't sleeping during the night."
The shelter in St. Paul's Cathedral downtown at Nicola Street and Fourth Avenue is now preparing for the arrival of winter.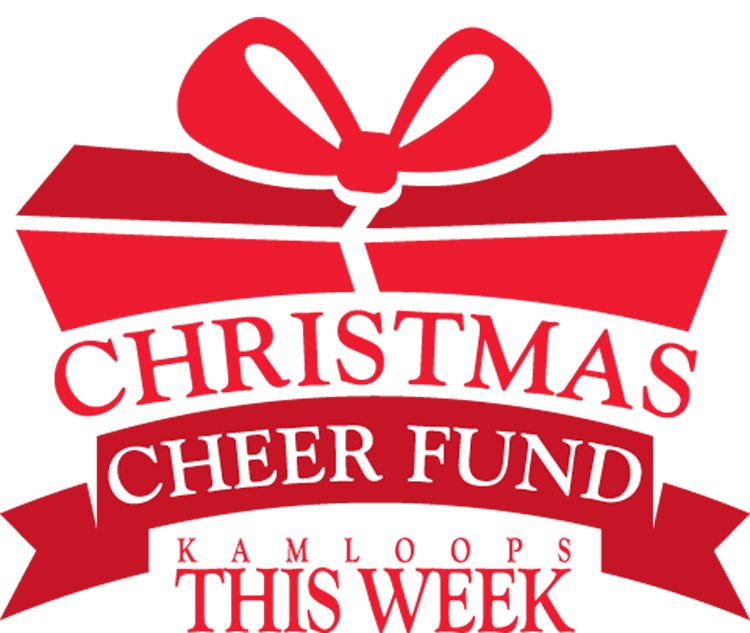 "Our guys and girls come in at seven o'clock and we provide them a bed, we provide clothing, toiletries, supportive emotional care, we provide them food, as much as they can eat, all night long.
"And we also provide them a chance to sit and relax and watch TV, you know, and then they're here until the morning and then we provide them a warm breakfast. And then they head out for the day."
What Out of the Cold provides to that community is absolutely vital.
In the last two years, more than 30 days saw the mercury dip below -10 C downtown, with 10 of those days reaching -20 C.
"That doesn't even account for the wind chill," Stein said.
"Considering you can get hypothermia at plus 10 sleeping outside, our guys and girls are at extreme risk."
Stein credits the KTW Christmas Cheer Fund as being a vital part of what will keep their doors open this winter.
"It takes a lot to make sure that everyone is fed and housed," she said.
"Though we tried to keep our budget very small, we still have a budget that has to be paid. And we pay a very minimal rent, but then there's all those extras. If we can't get enough donations of food, then we have to purchase some."
Stein is hoping they will be able to find funds for a dryer.
"A few guys lost fingers last year and it would be nice to be able to send them out with something dry in the morning," she said. "It's scary because you kind of think, 'Who's going to pass away before the city decides that they're deserving of care or they're deserving of housing?'"
This past summer saw Out of the Cold try something new with some of the shelter's funds.
They hired two homeless women to work as regular paid staff.
"And it was incredible. They helped run our shelters. They were incredible," Stein said.
"They didn't miss days. They showed up. And, yeah, they were some of the best staff we've had. It's a wonderful bridge between the program and our guests. And that was really special."
Stein hopes they can find the money to do something similar for the winter, which is where the Christmas Cheer Fund — and the community — can help.
"If you do have that little bit extra and you want to give to a great program, we can definitely put those dollars to use," Stein said. "If you have extra sleeping bags or things you could donate. We're completely depleted after the summer. We could really use some help that way.
"Or, if you just want a really great program to be a part of, then we are always looking for new volunteers."
For more information on the program, go online to kamloopsoutofthecold.wordpress.com.
HERE'S HOW TO HELP A GREAT CAUSE
Charities being supported this year include the Y Women's Emergency Shelter, Out of the Cold shelter, The Mustard Seed New Life Community, Kamloops Brain Injury Association and Boys and Girls Club's Falcon Program.
To donate, go online to kamloopsthisweek.com/cheer or visit the KTW office, 1365B Dalhousie Dr. in Southgate. Office hours are Mondays to Fridays from 8 a.m. to 4:30 p.m.
All donations collected will be held by the United Way Thompson Nicola Cariboo for distribution in January. Online receipts will be issued immediately by the United Way; cash donations will generate receipts in January.
Thank you, Kamloops This Week readers!
During the KTW Christmas Cheer campaign, we will recognize donors, along with a running tally:
• St. John Vianney Friday Afternoon Bridge Club: $100
• In Memory of Peter Botham: $100
• Valerie Brown: $100
• ND McGowan: $100
• KTW Social Fund: $321
• Kamloops This Week: $2,070
• Anonymous: $100
• Anna Evenrude: $50
• John and Val Kemp: $100
• Spencer and Janet Bryson: $200
TOTAL TO DATE: $3,241