The KTW Christmas Cheer Fund is back, with readers of Kamloops This Week helping us help the community.
Charities being supported this year: Y Women's Emergency Shelter, Kamloops Brain Injury Association, Chris Rose Therapy Centre for Autism, Kamloops Therapeutic Riding Association and the Kamloops chapter of the BC SPCA.
To donate, click on the KTW Christmas Cheer Fund logo on the kamloopsthisweek.com website or go online to bcicf.ca/kamloops-this-week-christmas-cheer-fund. Donations are accepted online thanks to a partnership with the BC Interior Community Foundation. Donations can also be dropped off at the KTW office, at 1365B Dalhousie Dr. Office hours are 8 a.m. to 4:30 p.m. weekdays. Cheques should be made out to the BC Interior Community Foundation.
Here, we look at the Kamloops Brain Injury Association (KBIA), which is looking forward to the freedom that comes with the KTW Christmas Cheer Fund as 2022 marks the fifth consecutive year the group has been one of five recipients.
"This is particularly flexible money that really allows local people to respond to local needs without a lot of red tape or bureaucracy," KBIA executive director David Johnson said.
"This is why this fund is such a good place to put your money to support local agencies."
Johnson said often when non-profit's receive grants they will come with spending stipulations, which isn't the case with KTW's Cheer Fund.
"Having that flexibility of the community saying 'We trust you, we trust Kamloops This Week, we know you're going to use this money in the right way', allows us to fill the gaps that are a challenge to fill otherwise," he said.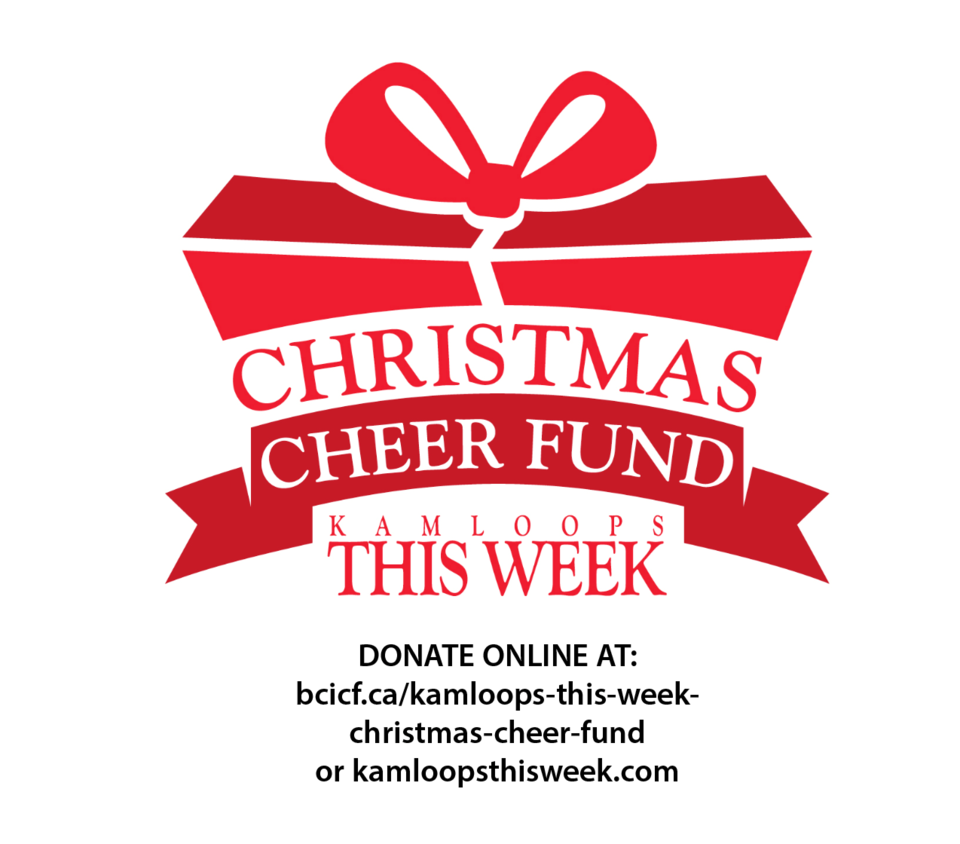 Johnson said the funds are directed as needs change year-to-year, noting during the COVID-19 pandemic the KBIA focused more on the expenses of virtual services for their clients.
or 2022, now that in-person meetings are permitted as the COVID-19 pandemic eases, Johnson said funds will be directed more to the non-profit's face-to-face programs, such as their stain glass arts class.
"Sometimes we just need to buy new stain glass or a new kiln and we're able to get some assistance from the Cheer Fund there," he said, noting the program helps develop new skills for survivors and instills confidence them.
The Kamloops Brain Injury Association advocates for and provides specialized programs to survivors of acquired brain injuries and facilitates education and awareness in the community.
"Brian injury is an invisible illness," Johnson said. "A lot of people have brain injuries and no one realizes that because they look fine, but they need some help. Your brain controls everything. It controls your emotions, it controls your intellect, the movement of your body and if you have a brain injury, you can have all sorts of challenges that you need extra help with."
The KBIA assists people living on their own and has a team of life skills workers who help clients relearn skills and solveday-to-day problems.
"Sometimes we'll go to the doctor with them because maybe you've got memory issues," Johnson said.
"What we do is really dependent on each individual.
Common issues KBIA assist their clients with are paperwork, helping them avoid scammers, shopping and finding housing — which is especially challenging in Kamloops at the moment, Johnson said.
Johnson said the KBIA also has a "fun side" with activities such as its karaoke group, Music for the Mind, its annual Christmas Dinner in conjunction with the Kamloops Rotary Club and a summer bus trip and barbecue at Paul Lake.
"We're a great place for survivors to talk to other survivors,"
Johnson said.
For more information on the Kamloops Brain Injury Association, call 250-372-1799 or email kbia@kbia.ca.