The Y Women's Emergency Shelter has been a recipient of the Christmas Cheer Fund money since the fund's first year in Kamloops.
And this year is no exception.
That's because Gregg Drinnan, who started the fundraiser in Regina before bringing the concept with him to the Kamloops Daily News, was dedicated to supporting the work of women's shelters — and the Y Women's Emergency Shelter in particular.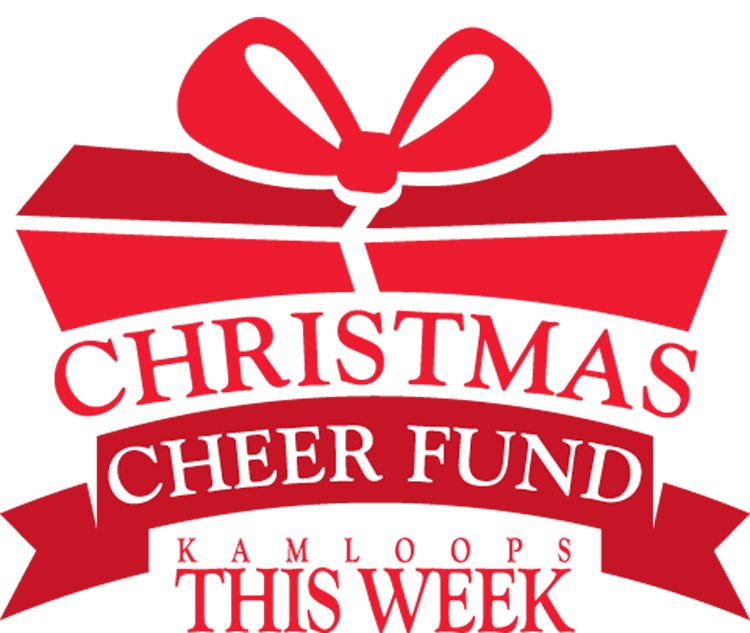 When the Daily News closed in 2014 and KTW picked up the Christmas Cheer Fund, the shelter remained a legacy charity.
According to Jacquie Brand, the women who pass through the shelter's doors are very much in need of that support.
"There's lots of barriers for the women who come here," said Brand, who is director of programs for the YMCA-YWCA Violence Against Women Intervention and Support Services.
Brand is quick to note that while the word 'shelter' is in the name, that's actually an older term.
"We're a transition house, which basically transitions women from the situation they're in and into our house," she said. "And then, hopefully, back out into the community with the support that they need.
"But our transition house is for women and children fleeing violence or currently experiencing violence."
Though the intent is for women and families to stay in the transition house for only 30 days, it can often stretch on longer for various reasons.
"If we're thinking about women leaving trauma, that are experiencing trauma, a month doesn't even give you enough time to address that," said Alix Dolson who works in family support. "We try and give the women a little bit of time to just feel safe and feel supported before encouraging them to seek housing."
And once they are looking for housing, that can be another challenge in itself.
"The stay is supposed to be 30 days, but that hasn't been for a few years because of housing," said case co-ordinator Maureen Jones.
"It's pretty hard to find affordable housing. Especially if the families are a little bit larger, it can be really difficult. So sometimes it's two, three months."
The money from the KTW Christmas Cheer Fund helps provide a shot in the arm for the shelter's finances at this time of year and assists with day-to-day operations.
"It has a significant impact on the house and the women and kids who stay here," Brand said. "And I wouldn't say it's extras, either."
Of course, donations from the community are a big help, too.
"We rely a lot on the community," Brand said. " On a daily basis, we get phone calls from people wanting to donate items — everything from clothing, to couches, to beds, to laundry baskets.
If you're looking to donate, but aren't sure what would help the most, Brand pointed to gift cards as being the most versatile option.
"Gift cards from Superstore, Walmart, how empowering is it for us to be able to give the gift card to the woman," she said. "She can go to the store, pick out what she needs."
Whatever the donation, every little bit helps.
"Without the community, we wouldn't be able to help the women who stay here," Brand said.
HERE'S HOW TO HELP A GREAT CAUSE
Charities being supported this year include the Y Women's Emergency Shelter, Out of the Cold shelter, The Mustard Seed New Life Community, Kamloops Brain Injury Association and Boys and Girls Club's Falcon Program.
To donate, go online to kamloopsthisweek.com/cheer or visit the KTW office, 1365B Dalhousie Dr. in Southgate. Office hours are Mondays to Fridays from 8 a.m. to 4:30 p.m.
All donations collected will be held by the United Way Thompson Nicola Cariboo for distribution in January. Online receipts will be issued immediately by the United Way; cash donations will generate receipts in January.
Thank you, Kamloops This Week readers!
During the KTW Christmas Cheer campaign, we will recognize donors, along with a running tally:
THANK YOU TO THE DONORS:
• St. John Vianney Friday Afternoon Bridge Club: $100
• In Memory of Peter Botham: $100
• Valerie Brown: $100
• ND McGowan: $100
• KTW Social Fund: $321
• Kamloops This Week: $2,070
• Tim Shoults: $100
• Anna Evenrude: $50
• John and Val Kemp: $100
• Spencer and Janet Bryson: $200
• The Posse: $100
• Irene Anderson: $20
• Lynne Totten: $100
TOTAL TO DATE: $3,133