New Beginnings Stroke Recovery is a group new to both the KTW Christmas Cheer Fund and Kamloops in general, having been created last year after peeling away from the larger Stroke Recovery Association.
New Beginnings president Lorna Friess said she wanted to take the group in a slightly different direction.
"We wanted to have a different sort of group that was more focused on the people of the group and what their needs were," she explained.
And, as someone whose own stroke occurred in her 40s, she was hoping to create a group that would be more inviting to younger stroke survivors, pointing out there are group members in their 40s and 50s, as well as those more elderly.
Prior to COVID-19 restrictions, the group would meet three times a month for mostly social interactions, such as picnics, with a focus on support and positive experiences.
Though physical-distancing requirements have made that more difficult, Friess is hoping some of the money raised via the KTW Christmas Cheer Fund can help.
"I have been trying to look at different venues to find a bigger space so we can have meetings still, so we can be separated further apart," she said.
"Unfortunately, it's been a difficult time for us."
The group has managed to stay in contact through telephone calls, which Friess said has helped members from becoming too isolated, something she thinks can strike anyone this year, not only stroke survivors.
As the head of a fairly new organization, Friess is hoping to be able to put some of the KTW Christmas Cheer Fund money toward increasing the number of people working with the group, including those in speech therapy and physiotherapy.
She would also like to see group members start an outreach program to connect with stroke survivors while they're still hospitalized, to help walk them through the process of recovery and take the first steps in rehabilitation.
As it stands now, Friess said, many people are leaving the hospital after a stroke without knowing where to turn for help.
"We have the process that we need in lots of places, but the talking isn't happening, the communication lines aren't there," she said.
"We just have to open that up."
Those interested in connecting with New Beginnings Stroke Recovery are encouraged to reach out to Friess by email at lornafriess@gmail.com.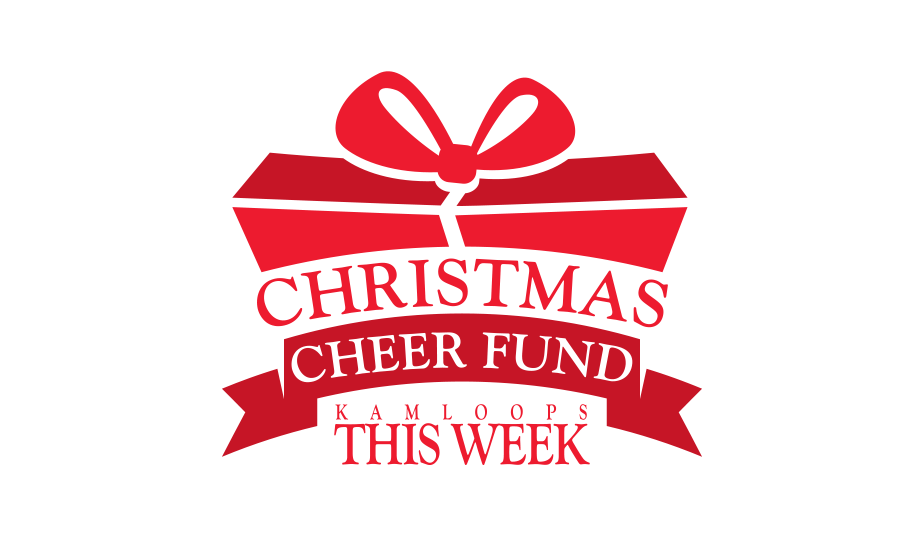 THANK YOU, DONORS!
Amy Berard: $25
Susan & Ron Durant: $100
Stella Frame: $100
Anonymous: $50
Anonymous: $100
Debra McNichol: $50
Anna Evenrude: $50
Anonymous: $50
Neil Sarrasin, in memory of Gordon Sarrasin: $100
Phil & Cathy Holman: $100
Canadian Tire: $200
Barb Storms: $100
Darren, Sharlene & Kyle McIlwain: $158
Greg Harris: $50
Marg & Terry Bangen: $200
John & Val Kemp: $100
Twyla-Lea Jensen: $20
Milton & Anna Marie Mankowske: $100
David Whitson: $100
Kathy Kendall: $150
Loni Hamer-Jackson: $50
Norm & Sue McGowan: $100
By donation from BBQ at VW Turtle Race: $185
Tom & Sharon Moore: $100
Gladys & Ken Klepachek: $100
Kamloops Aberdeen Lions Club: $180
Mrs. M.I. Stewart: $100
Amy Regen: $100
Old Dogs Senior Hockey: $790
Donna Geefs & Ross Styles: $100
In memory of Mary Helem: $25
Sylvia Olson: $100
Anonymous: $100
In memory of Dave and Sandy: $100
In memory of Ruth Cooley: $50
In memory of Sarah McAlary: $150
Eleanor Nicoll: $500
In memory of Stan and Jack Tash: $50
Beth Dye: $50
Anonymous: $100
Lynne Totten: $100
Peter Humphrey: $100
Michael & Maureen McInnes: $100
In honour of Josie, Libbie, Eira: $150
Louise & Ron Oyler: $100
Gerald & Wendy Patrick: $50
In memory of Kelly Patrick: $100
Caitlyn Winter, in memory of Grandfather Walter: $50
Lance Weisser: $20
Tina Lange: $100
Anonymous: $100
Steven & Susan Baardsen: $100
Ken & Marylyne House: $100
Anonymous: $260
Harriett Chave: $100
Norio & Marie Sakaki: $100
Elizabeth Grice: $50
Butch & Sharon Beblow: $75
Colman & Teresa Byrne: $200
Pat Davies, in memory of husband Bill Davies: $100
The Posse: $100
Anonymous: $150
Russ & Carol Dreger: $100
The Hausers: $100
Bob & Jo-Mary Hunter: $200
Doris Finlay: $20
Lorraine & family, in memory of Noel Kirby: $100
M. Colleen Stainton: $200
Evelyn Meyer: $60
Marilyn & Marvin Peterson: $100
Graeme & Bev Hanes, in memory of Brett & Bob: $100
Sharon & Fred Persello: $50
R. Wells: $50
In memory of George Wilmot: $100
Amy Berard: $25
Susan & Ron Durant: $100
Stella Frame: $100
Anonymous: $50
Anonymous: $100
Debra McNichol: $50
Anna Evenrude: $50
Margaret Boehler: $100
Lorraine Harper: $50
Anonymous: $100
Twink & Wayne Murphy: $50
Anonymous $100
Anonymous: $10
Lynda Desrocher: $50
Margaret Sandulak: $100
Rachel Long: $100
In memory of Maxine and Auggie Gilliland, from the Gillilands: $125
In memory of Mike & Lou: $100
Shirley Holmes: $25
Preceptor Delta Beta Sigma Phi: $100
Pat & Jean Callahan: $100
Anonymous: $50
Anne Hallstein: $100
Eleanor Haner: $500
Amy Berard: $25
Susan & Ron Durant: $100
Stella Frame: $100
Anonymous: $50
Anonymous: $100
Debra McNichol: $50
Anna Evenrude: $50
In memory of our parents, Tom & Gloria Stout, and Muriel & Norman Cooper: $100
Absorbent Products Employees: $300
Donna Sharpe: $100
Lois Hollstedt: $200
Louella Garner: $100
JR. Mason: $100
Tom & Pat Fair: $50
In memory of Rose Goar: $25
TOTAL TO DATE: $12,003