The Western Karate Academy is an organization that likes to give.
In fact, it has been giving to the Christmas Cheer Fund since 2002, when the fundraiser first started in the city at the Kamloops Daily News.
The karate students are again back at work raising money for the fund with their annual kickathon.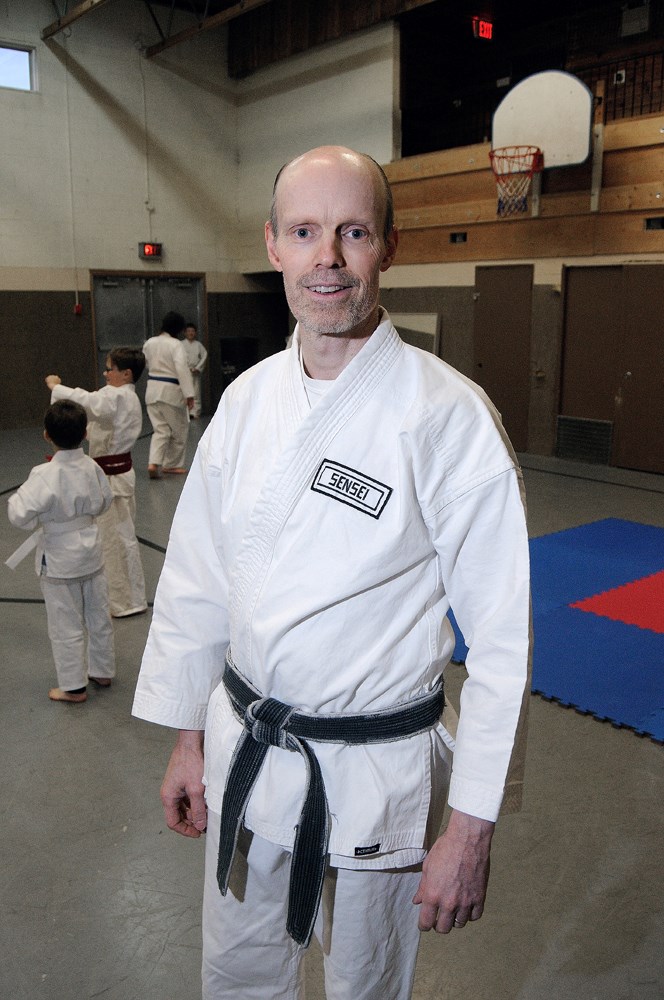 Sensei Jim Doan, owner of the academy, said the kickathon will be held on two days next week, once at the North Shore and downtown locations.
Every student must perform 1,000 kicks.
Doan thinks it is important to instill the value of giving in children at an early age. Maybe that's why the kickathon has been so successful.
He sends his students out with pledge sheets at the beginning of November to raise money from their community, with Kamloops residents being tremendously supportive over the years.
"Not only through donations," Doan said, "but we also get prizes for all the winners. Last year, we had over $2,500 in prizes for the winners."
Top prizes have included Xbox game consoles, which Doan said has been particularly motivating for his students.
"But we don't want to start getting into making the prizes the motivation," he said. "I want them to go and do it because it's the right thing to do."
The academy is still looking for donations for 2018, either cash to support the kickathon fundraising or prizes to be given away to the top fundraisers. The academy can be reached at 250-376-5428 .
And 2018 marks an important year for their fundraising for two reasons.
First, it's been 10 years since students performed the first kickathon in 2009. Prior to that, their fundraising goals were met through donations of loose coins. However, fundraising became more successful, Doan found he had more and more coins that needed rolling during the month of November.
The year he found himself rolling 30,000 coins by hand was the year he decided it was time for a change.
"That's when I thought, you know, maybe there's a better way to do this," he said.
Secondly, they're approaching a lifetime total of $100,000 donated to the Christmas Cheer Fund since 2002 — and Doan has his fingers crossed that they can cross that line in 2018.
"That's kind of our non-written goal this year," he said.
Charities receiving KTW Christmas Cheer Fund money this year are Mustard Seed New Life Community Kamloops, the Boys and Girls Club of Kamloops' Falcon Program, Out of the Cold homeless shelter, the Y Women's Emergency Shelter and the Kamloops Brain Injury Association.