November is "Pellc7ell7ú7llcwten (pronounced pehl-ehl-ULC-ten)" in Secwépemcúl'ecw.
It means "entering the winter home," the time of year when the food stores were put up, firewood was gathered and families settled into pithomes for the long winter months.
The wood and earth pithome, a "c7ístkten (pronounced h-east-kn, with the 7 being a a quick sharp pause)" in Secwepemctsin, is one of the hallmarks of pre-contact life on the Interior Plateau. It's an Indigenous architectural tradition that began millennia ago. Today, only traces remain of these round, half-buried dwellings so perfectly suited to our cold Interior winters.
When the first white men arrived in Secwépemcúl'ecw in the early 19th century, pithomes were the dominant type of residential structure.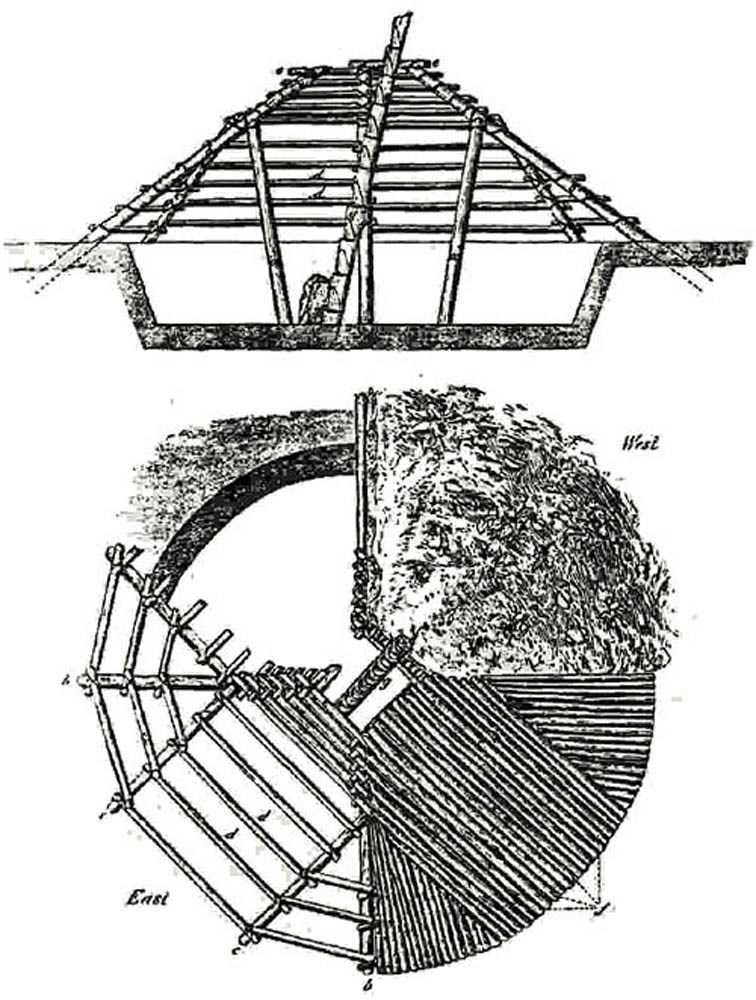 Villages of these houses dotted the major river valleys, ranging from a handful of pithomes belonging to closely related families to hundreds of dwellings making up bigger centres.
At the mouth of the Tranquille River, Brocklehurst, Sun Rivers, Monte Creek and Heffley Creek and elsewhere, pithome villages were occupied for thousands of winters.
Picture smoke rising from a crowd of conical roofs, snow packed down on winding trails connecting neighbours and kin.
Archeologists have traced the Interior pithome architectural tradition back nearly 5,000 years. The earliest recorded pithomes on the Interior Plateau are near Monte Creek, on the South Thompson River east of Kamloops.
Occupation of pithomes here is the first good evidence archeologists have of people settling into a pattern of sedentary winter living, where pithome villages became the anchor for a strategic kind of hunting-fishing-gathering that continued to exploit seasonally available resources all over the territory.
Pithome sizes varied over time as social and economic patterns shifted, but the basics remained unchanged. Most pithomes were circular, though a few square and oval ones are known.
Inside, pithomes were often divided into four room areas that corresponded to the four cardinal directions. Sleeping platforms lined the walls, storage pits were dug into floors and one or more hearths were found near the centre.
Pithomes could be single-family dwellings measuring a few metres across or be large enough to house large extended families. Some very large pithomes, measuring 20 metres or more across, are known to have been used as gathering places, like community centres or feast halls.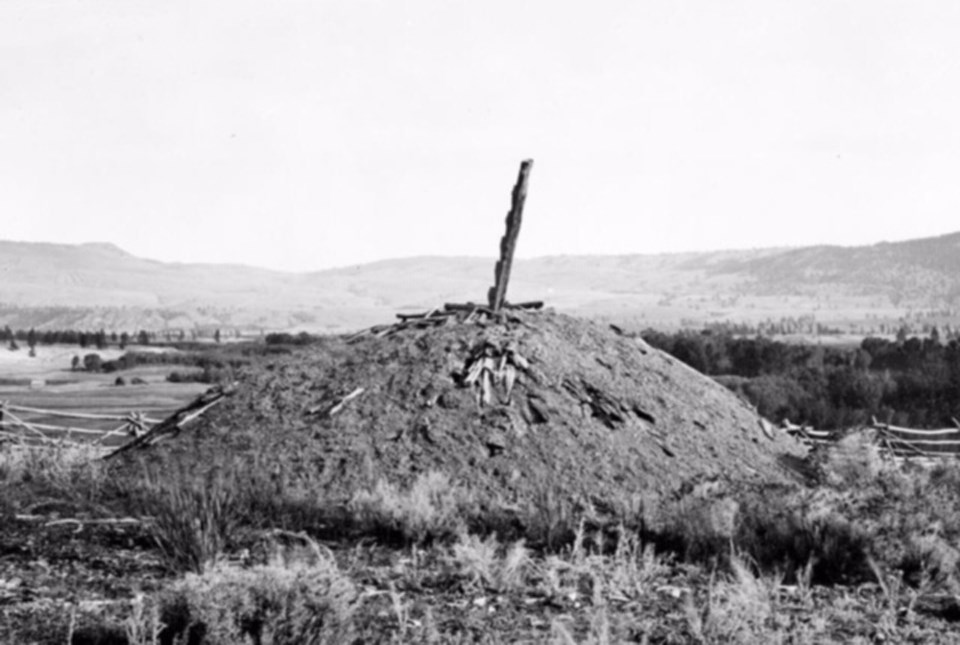 Constructing a pithome was labourious and began with hand excavation of a large, bowl-shaped pit (earth was loosened with waist-high digging sticks and removed by the basketload).
A group of adults and children working together could dig a big one in a day.
Over the pit, heavy timbers installed in the centre supported a superstructure of rigid poles. Additional thinner poles were lashed on to form the roof, which was then covered with strips of bark, then packed with earth.
The strong frame and thick earth insulation was so effective that homes could maintain comfortable temperatures from only very small fires and body heat.
This feature made the homes all the more well suited to sparsely forested places like Kamloops, where fuelwood could be a limited resource.
The primary construction material for pithomes was the aptly named lodgepole pine, which were harvested from nearby uplands by the dozen.
Smaller timbers and insulation needed replacement every few years and, occasionally, the whole thing was burnt, cleansed and rebuilt.
By about 1858, log cabins modeled on fur traders' dwellings had become main housing in the Kamloops area. Some were built over old housepit depressions, which were repurposed as root cellars.
Other pithomes decayed in place, leaving characteristic rimmed, bowl-shaped depressions.
Many were dug up and looted for artifacts, ploughed over or filled in. Today, there are only a handful of sites that contain more than a few depressions, as most have been destroyed (often illegally) to make way for urban development.
These ancient pithomes are protected archeological sites, silently holding age-old stories of home.
Joanne Hammond is a Kamloops archeologist. Interested in more? Go online to republicofarchaeology.ca.
Dig It is KTW's regularly published column on the history beneath our feet in the Kamloops region. A group of nine professional archeologists living and working in the area contribute columns to this page and online at kamloopsthisweek.com twice per month. To read previous columns, search "Dig It" on our website.