What, the reader might ask, would a long ago death in a Victoria police cell possibly have to do with a remarkable Kamloops landmark?
In 1879, strollers found a desperately feeble man collapsed on the street. The police carried him to the city jail, but he died before long. He was William Williams, described as elderly and infirm. Williams, hailing from Baltimore, worked as a miner in the Cariboo after his arrival in 1858. In declining health, he depended on charity to live out his days. At the inquest, the coroner "deplored the fact that there was no public facility to take care of the indigent sick."
This tragedy became one of the reasons for the creation of the home of "last resort" in Kamloops.
By coincidence, another poor man, also known as Williams — Alexander Williams — died at the Kamloops Old Man's Home on March 24, 1904. His remains lie in the dormant Old Mens Provincial Cemetery on Sixth Avenue, along with 1,083 others, representing all that remains of the landmark institution that once stood where Ponderosa Lodge is now situated.
Alexander, also a native of Baltimore, pre-empted land near Vancouver and started a farm. After signing a petition to create Langley, he became one of the founding fathers of that city. The record shows that another petitioner was one William Williams, but there is no evidence this was the earlier Williams.
British Columbia at the end of the 18th century, and through the first half of the next 100 years, had a large population of "Lonesome Prospectors."
In 1901, there were 177 men to every 100 women in B.C. For many of the single men, there was no retirement. In those days, government pensions did not exist. The old-timers found what work they could, lived in rough shacks and hung on until they became desperately old or sick.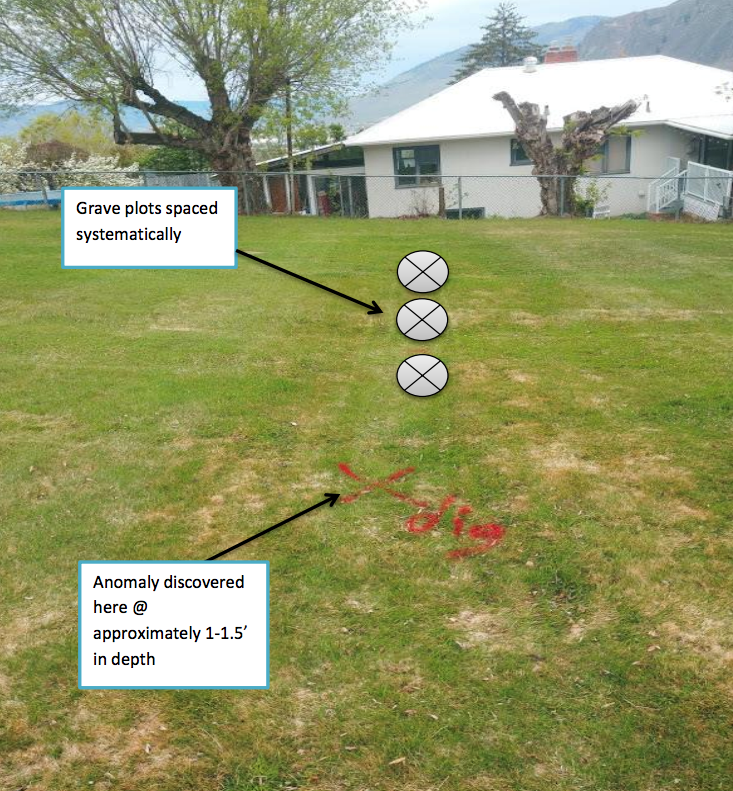 Poverty and ill heath rather than freedom and independence marked the lives of elderly lonesome prospectors. Without family, and owning little, many lived out their days as best they could.
In 1893, the provincial government passed an act to establish a provincial home for the aged and infirm. Just two years later, in September of 1895, the home opened in Kamloops. This striking edifice, for decades after called the Provincial Old Men's Home or, sometimes, the Old Man's Home, graced Columbia Street.
There was a steady stream of old fellows. By 1922, the need, of course, arose for a nearby cemetery, and that was built on what was once the Ussher family farm, along Sixth Avenue, just below the present St. Andrews Presbyterian Church.
The home closed in 1974. A notable superintendent during its tenure was Hugh McLean ,who, with wife Marcella, managed the home until his death in 1922. There were 65 beds on opening day. All the furnishings cost the grand sum of $3,423 ($105,032 in today's dollars).
There were some concessions to the free spirits within. Residents could go on leaves. Many did, working in orchards or taking to the bush for a spell. While in care, they had to abide by strict rules, although one historian noted they were often unconventional in an extremely conservative era. Accordingly, they all agreed to "to keep up the respectability and tone of the establishment."
One smiles at the thought.
A particularly poignant story in Maclean's Magazine of Nov. 1, 1922, describes one such grizzled prospector. John Likely (Likely, B.C, is named after him), toiled, without much result, in the Cariboo gold fields until his failing health caused chums to urge him to "give it up, Plato." Likely went by the nickname of Plato because of his propensity to philosophize.
His castle of gold remained a dream. Heading for the Old Man's Home, he stopped by a blacksmith's shop in 150 Mile House. While waiting on repairs, he shared his earnest theories about gold deposits along Cedar Creek (at the mouth of the Quesnel River, near Likely). The blacksmith, Johnny Lynes, delayed by work demands, some two years later joined partner Bert Platt to check out Likely's theories. Their first day panning saw them show two dollars' worth of gold for every pan worked. They had struck paydirt. The Cedar Creek gold rush ensued. By 1945, Cedar Creek has produced more than 150,000 ounces of gold. Old Plato might have consoled himself by reading more philosophy in his fading years.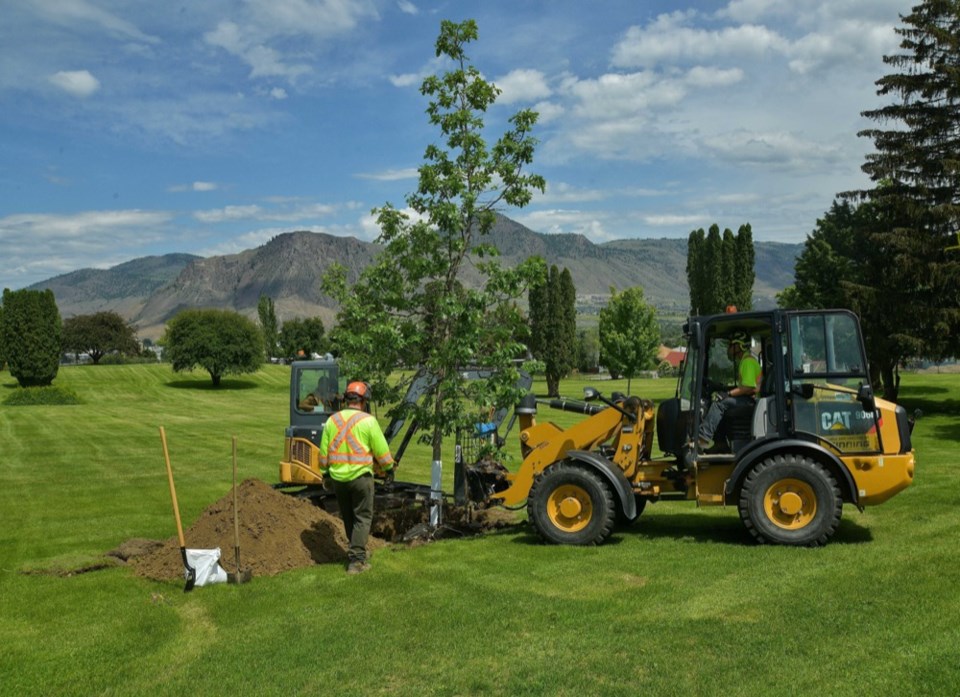 These days, few people notice the old cemetery in the South Kamloops/Sagebrush neighbourhood. Under its verdant, undulating surface lie the remains of men from 32 countries and 10 provinces. It is a lovely place.
Moved by the poignancy of this story, and glad of this outstanding heritage, the Sagebrush Neighbourhood Association proposed, in the spring of last year, that the city create a memorial arboretum by planting trees representing some of the nations from which these pioneers came.
Thankfully, the city is enthused with the idea and planning is underway. The association, for its part, is providing a set of magnificent, wrought-iron gates. A renowned Falkland-based blacksmith is forging them this summer. They will replace the existing, somewhat derelict, galvanized gates. The hope is to install them, supported by graceful columns, early next year in time for the 100th anniversary of this remarkable, hallowed ground.
The Sagebrush Neighbourhood Association has recently been encouraged by a generous grant of $1,000 from Colombo Lodge. The neighbourhood association intends to launch a fundraising drive in September, hoping to raise $5,000 to match the $ 5,000 committed from its savings. Those eager to help can visit the Sagebrush Neighbourhood Association's Facebook page. The association can also be reached by phone at 250-374-5477 or by email at sagebrushna@gmail.com.
Frank Dwyer is an amateur historian and secretary of the Sagebrush Neighbourhood Association.