Stepping out on the ice and hearing the roar of the crowd giving her son a standing ovation on Saturday night at the Sandman Centre was a poignant moment for Bonnie Lepine Antoine and family.
"You could feel the energy. It was really great because he's been through a lot," she said.
Her four-year-old son, Riel Antoine — who battled a rare malignant brain tumour — stood beside his mother, older brother Sequoia and older sister Maya as he dropped the ceremonial puck at the Kamloops Blazers-Vancouver Giants game.
It was Hockey Gives Blood night at Sandman Centre, hosted by its ambassador and Blazers' captain Logan Stankoven.
Riel and his family were guests of honour for the event, contacted by Hockey Gives Blood co-founder and Kamloops' own Stu Middleton, who coaches in the U-13 league Lepine Antoine's oldest son plays in.
"The Antoine family has been very proactive in sharing Riel's story and I thought, at a moment like this, on a stage like this, with a full arena, any time you can highlight the need for blood and why it's important to donate, it made sense to invite the Antoine family," Middleton said, noting Riel's story was shared with the crowd.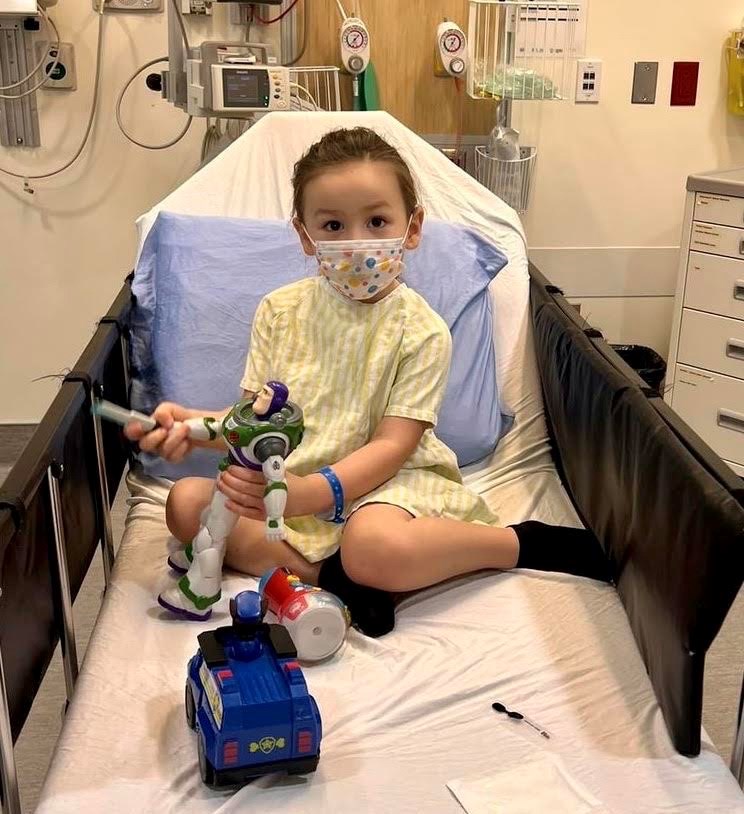 Riel was diagnosed with the rare brain cancer infant glioma at just seven months of age and spent much of the first two years of his life at BC Children's Hospital in Vancouver. Following a pair of brain surgeries to remove a tumour and chemotherapy treatments, Riel is now cancer-free.
During his treatment, Riel had 78 blood transfusions, multiple platelet donations and successfully underwent a stem cell transplant.
Lepine Antoine credits the blood her son received for helping to save his life.
Blood cells are made in the bone marrow, the regeneration of which most chemotherapy drugs affect, leading to the need for blood transfusions for cancer patients.
Lepine Antoine said in cases such as her son's, he could not wait the months it would take for blood cells to regenerate, noting blood transfusions were needed to keep him alive during the chemotherapy process.
"That's how the process works and I don't think a lot of people know that because we think blood donation is for things like accidents," Lepine Antoine said.
She said she was told by BC Children's Hospital blood in men ages 18 to 45 is known as some of the best to donate as it is rich in platelets. Men can also donate more regularly than women and has fewer anti-bodies, making it easier to use.
"This charity is great because of that. It helps get younger men out to donate blood," she said.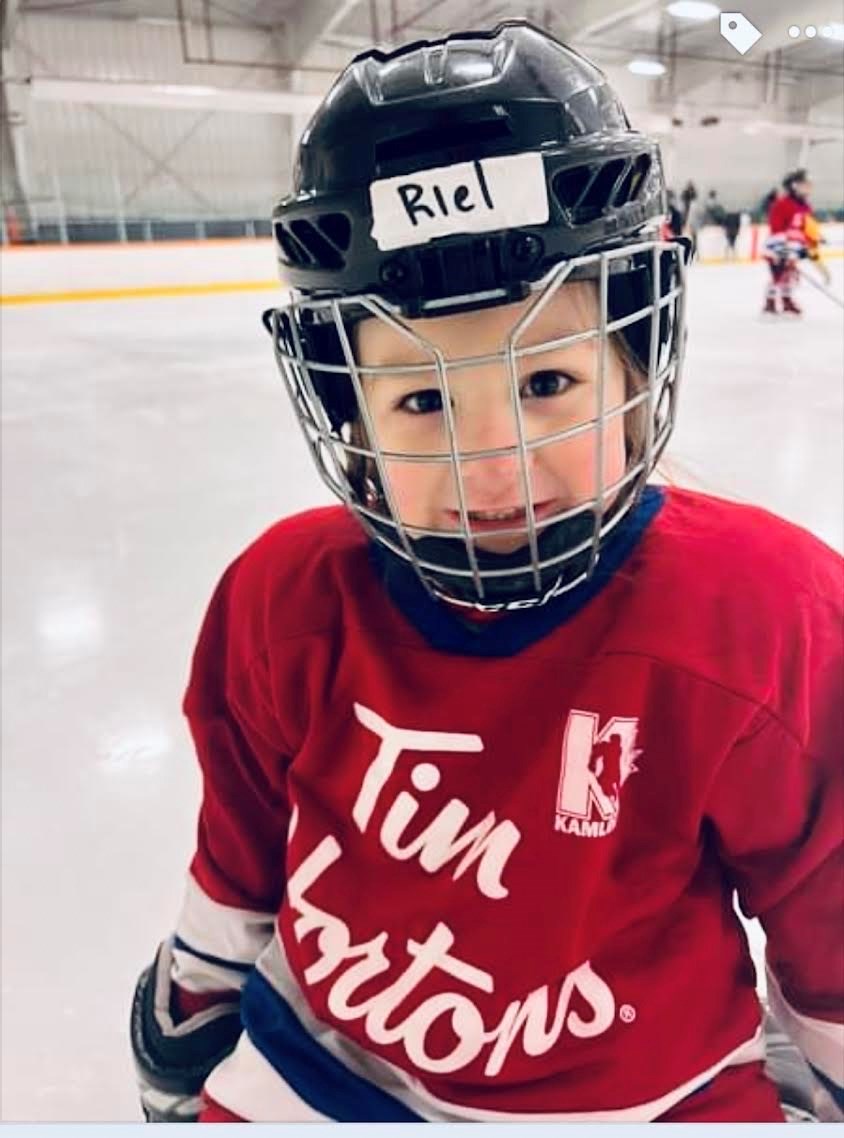 Hockey Gives blood is a non-profit fundraising organization for Canadian Blood Services.
This past weekend's fundraiser topped a goal of raising $35,000 in support of Canadian Blood Services, taking in $41,000.
The funds raised from auctioning off 11 Stankoven-signed jerseys, along with sponsor and fan donations, will support recruitment of blood, plasma and stem-cell donors, as well as research. To donate people can visit the fundraiser's webpage.
Middleton noted there is a constant need for blood donations, noting Canadian Blood Services' donor pool is down approximately 31,000 people over the past few years, spanning the COVID-19 pandemic.
He said it's important to build back that list and encourages people to donate blood and register to be an organ and tissue donor.
To learn how to donate blood locally, go online to blood.ca.
Riel meanwhile, is on the verge of entering Kindergarten. Lepine Antoine said it took two years for her son's blood cell levels to be restored, noting he is deaf due to the chemotherapy causing nerve damage.
But her son is a happy, functional toddler who is also now playing hockey for the first time.
"He had barely any chance of survival and he survived," Lepine Antoine said.