It amazes me the number of people in my neighbourhood who still put their garbage out the night before collection day.
Even in Juniper Ridge, where bears sometimes seem as common as prowling domestic cats, people put out their trash and let it sit all night, allowing it to work its powerful bruin magic.
It makes me shake my head every time I see it. I'm tempted to put my Jeep's bumper against those night-time garbage cans and spread the contents all over the person's lawn. Of course, that's just what bears do anyway, so what's the point?
It's not just Juniper, of course. There are many other bear hot spots in Kamloops — Sahali, Aberdeen, Dufferin and Westsyde, to name a few — where it seems small numbers of people have the same bad habit.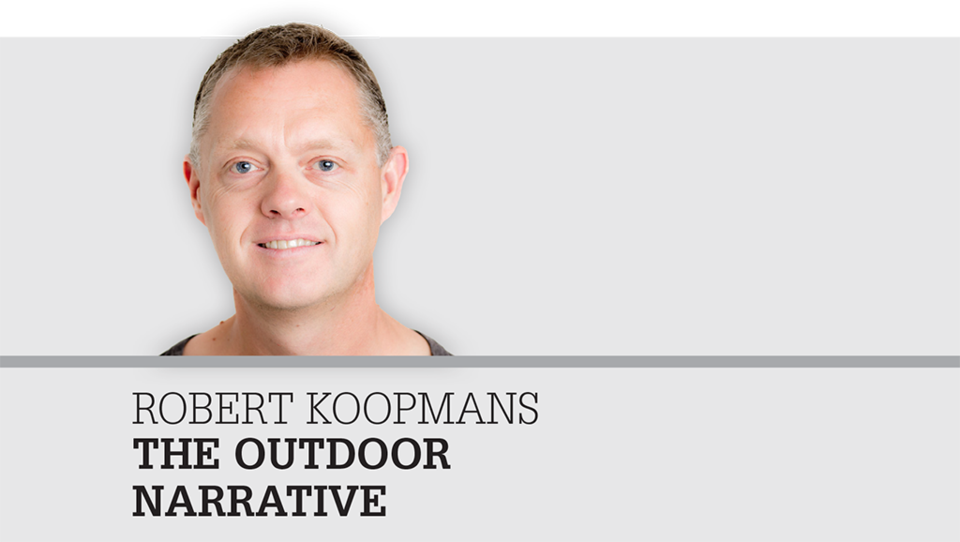 In a city like Kamloops, where bears invade our neighbourhoods in decent numbers at least half the year and authorities work continually to educate people about garbage and bears, it must mean those people who lug their trash out in the evening before just don't care.
Fine, so you don't like bears much and don't care if they will be trapped and shot. Consider your neighbours, then. Every time you put your garbage out the night before, you create a problem for everybody else. Unfortunately, bears don't just target the houses where people leave their garbage outside at night. A bear that becomes habituated to garbage wants it more than natural foods. It tastes good, all that old bacon fat and chicken bones. Shrivelled Saskatoon berries pale in comparison.
Garbage makes bears lose that natural fear they have of humans and the places we live. In fact, bears seek out human smells to find the good stuff once they develop the taste. As a result, bears that once skulked unseen in the night shadows start cruising neighbourhoods in the day and walk up on decks or push open garage doors.
Don't believe that? There are scores of stories from across B.C. over the years of bears that decided humans and the places where they live made for easy pickings.
Here's one of the most memorable. Several years ago, a trio of bears in Scotch Creek — a mother and two cubs — learned that deep freezers equal food. A woman came home in the late afternoon to find the three bears inside her house. One of the little ones was sitting inside the freezer, gorging on frozen cake.
Don't think you can ignore the Bear Aware message because we are in the heat of summer. Spring and fall might be the big bear seasons, but there are still many bears lingering around. I have a game camera on my back deck that shows regular visits from bruins. A friend of mine who lives a few blocks away says a big bear visits his backyard pond almost every night to cool down.
Not long ago, my oldest daughter caught a video of a bear walking by our house with a bag of garbage in its mouth. She was sitting on the street in her car talking with a friend when the big animal sauntered by.  Bears are still around, even in the summer, and they are always hungry.
Yeah, but the conservation officers will take care of it, some stubborn homeowners might say. Really? Are you sure about that? For the most part, conservation officers only respond to cases in which bears have damaged property or threatened people. That bear sitting in your yard pulling apart black Glad bags may not rate a Code Red response.
That's not the point, anyway. People need to take responsibility for their actions. We need to learn to live with big predators in a way that's fitting for all. We shouldn't need conservation officers to clean up problems of our making.
Killing bears because they eat garbage doesn't do anyone any good.
Let's allow the conservation service to spend time doing other more important things, like tracking down poachers on our lakes or in the bush. Every nuisance bear call an officer must deal with is one less morning they can spend on other activities.
B.C.'s Wildlife Act was amended years ago to make it an offence to attract dangerous wildlife. As well, the City of Kamloops long ago passed a bylaw prohibiting homeowners from putting out the trash until the morning of garbage day from May 1 to Nov. 30. The fact people continue to put their trash out the night before means no one is being charged.
Perhaps that needs to change. Maybe it's time for someone to get a ticket if only to make the point that losing a few minutes of sleep on garbage day is a smaller price to pay for people and bears.
Robert Koopmans is an avid angler and hunter who spends as much time as possible in B.C.'s wild places. He also hosts the Hunting & Fishing British Columbia podcast (find it on Apple Podcasts or wherever you find your podcasts). To share a thought, send an email to info@theoutdoornarrative.com.