The most important fundraising date on the Chris Rose Therapy Centre for Autism calendar arrives this weekend.
The centre's ninth-annual fundraising walk will take place on Saturday — rain or shine.
"It's always somewhat weather dependant," Wanda Carisse, executive director of the centre, told KTW.
"But we'd love to see between 200 and 300 people."
Carisse said the walk is the largest annual fundraising event the centre holds and a big reason the lights stay on at the North Shore facility.
"We need $30,000 to $40,000 every year from fundraising," she said.
"That's over and above what we have from other sources. The walk is a big way to do that. It has generated anywhere from $10,000 to $25,000 — our biggest was $30,000, but we haven't seen that since our first year.
"Typically it's about $12,000."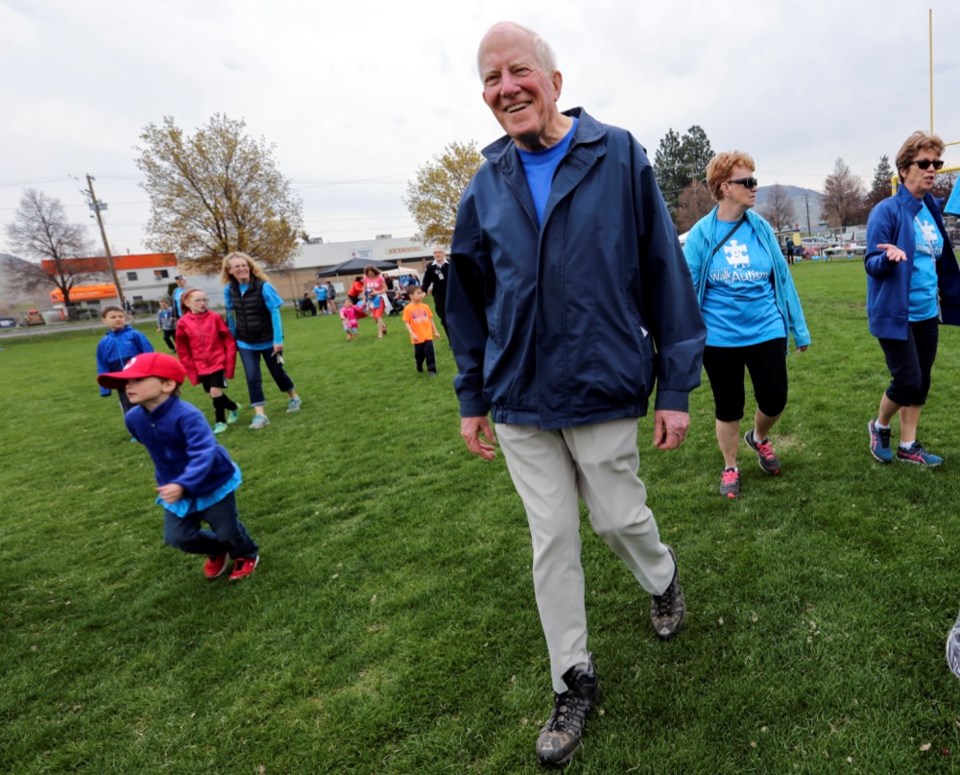 The Chris Rose Therapy Centre for Autism provides service to about 70 students and employs more than 30 people.
"We have 27 children attending the day program," Carisse said.
"We have about 30 who access our extended program and 11 adults who access our adult program."
The facility's work is funded largely through government contracts, grants and donations, but Carisse said money raised by the walk makes up a significant portion of the annual budget.
"We're very well supported in the community, but that funding isn't always guaranteed," she said.
This year's Walk for Autism has been expanded to include a number of non-profit vendors, Carisse said, a move organizers hope will attract more participants.
"We're hoping to generate much more awareness and more oomph than we have in the past," she said, noting members of the North Kamloops Lions Club will be serving burgers and hot dogs after the walk for donations to the cause.
"We have Uncle Chris the Clown coming for the first time, donating his time," Carisse said.
"So, it's not just a time to raise funds and awareness, but also to bring families out and bring families together."
Registration begins at 10 a.m. on Saturday at the NorKam secondary soccer field at 730 12th St., with warmup following at 10:45 a.m.
The walk begins at 11 a.m., with participants travelling to and around McArthur Island before returning to NorKam for after-event festivities.
Donations are also being accepted online here.