Community and campus radio station CFBX is celebrating its 20-year anniversary.
The station hit the airwaves at 92.5 on the FM band at 8 a.m. on April 2, 2001. Since then, it has been the host of volunteer-led programming and music serving Thompson Rivers University and the broader Kamloops community.
The man who built the station from the ground up will also soon be retiring.
Brant Zwicker was there when the switch was flipped on the radio station's modest five-watt transmitter, but preparation was underway long before that day.
In 1997, the University College of the Cariboo — the school did not become TRU until 2005 — held a referendum to add a new student fee to fund the radio station. Zwicker recalls strong support, with 88 per cent voting in favour of the new fee.
The next step was to find a manager for the station — and Zwicker found himself in a good position for the job.
His radio career dates back to the 1970s, when he was involved in campus radio at Trent University in Peterborough, Ont. But the gig that led him to Kamloops was the last radio job he held before CFBX, working on air and as the music and program manager at Kamloops' K-97 until 1992, about a year prior to its sale to NL Broadcasting Ltd.
Having been consulted in the early development of the campus station, when the job finally popped up, Zwicker knew what he wanted to do.
"Of course, I jumped all over that," he said.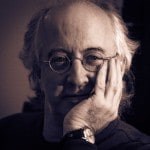 Since then, he's been at the helm of the station and helped make it the success it is today. Over the years, the station's power has increased to 420 watts, improvements have been made to signal processing and volunteers continue to pour in.
The station also hired Steve Marlow in its early days. He now serves as the station's music director and has been a big part of the station's renown in radio circles.
"That was a real jump forward in terms of what we were able to do and accomplish," Zwicker said.
When it comes to other help, the station relies on volunteers from TRU's student and faculty population and from the community. Zwicker said interest in volunteering and being on the radio is strong.
"We've had back-to-school barbecues where we've been swamped with interest from 18- and 19-year-olds who want to do radio," he said.
And there are rewards, too, other than broadcasting your voice, gaining interest in volunteerism and learning to work on deadlines.
Zwicker recalled picking up the phone one morning, shortly after the station had launched online, and hearing a voice from afar.
"I answered the phone one morning and talked to somebody from Tasmania. He was listening and was absolutely enamoured with what we were doing. It was quite a chat," he said.
In his retirement, Zwicker plans on continuing his CFBX show At the Crossroads, a blues show he has been running since 2003 that has been syndicated internationally. He also plans on pursuing other interests like photography and screenwriting.
"I'll slow down to a certain degree, but also change direction some. A change can be as good as a rest," he said.
On Friday, April 2, CFBX will broadcast a special one-hour retrospective show. It will repeat four times throughout the day: at 8 a.m., noon, 4 p.m. and 9 p.m.
Tune in to CFBX at 92.5 FM or online at thex.ca.