A hiking couple has put their skillsets to work to produce a Kamloops hiking guidebook detailing backcountry treks that can be found near the city.
Al and Mairi Budreau's Kamloops Backcountry Hikes was officially released June 8 and is now being distributed to bookstores in the region.
The self-published book is the product of both of their respective skills — Al created the maps, plotted waypoints, did research and wrote, while Mairi designed the book, helped out with hikes and is taking care of distribution.
The two have been in Kamloops since the late 2000s and have been exploring the backcountry together since then.
The two first met in Huntsville, Ont. way back in 1976. They were a couple then for three years — canoeing and exploring Ontario's backcountry together. They parted ways in 1979 and began separate lives, and both eventually ended up in B.C.
"She got married, I got married — we were totally out of touch," Al said.
The two made contact once again in 2007. Al had reconnected with family and friends back in Ontario and inquired about Mairi. He eventually tracked down her phone number and while crossing the country back to B.C., called her on a whim.
"I said 'Hi, it's Al. Do you remember me?' but I didn't get the whole sentence out — she says, 'Oh my god, where are you?'" Al recalled.
"I was single. I'd been single for a while and had stopped looking — unless Mr. Right rolled into the door — and he did," Mairi said.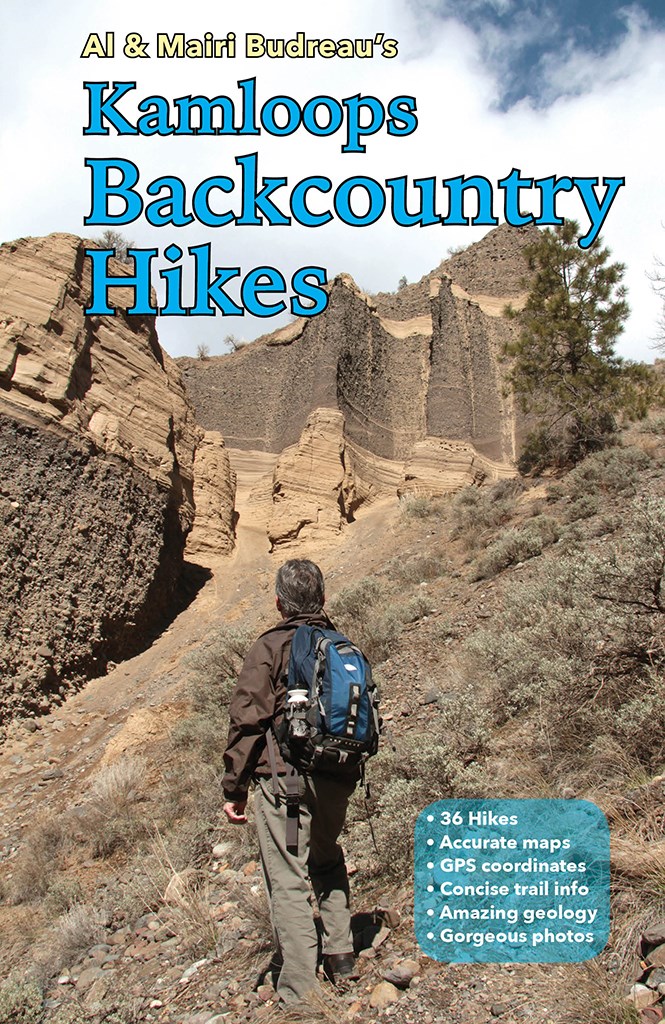 Mairi was in Kamloops to study graphic design at TRU, which is where she formed her book-crafting skills.
When it became clear the two were staying together, Al made the move to Kamloops. When he got here, he decided to find his way around by exploring the backcountry.
"I hunt for stuff relentlessly. That's what got me started. When I first came here I didn't know anybody, I didn't know my way around," he said.
He said books similar to the one the couple has created did exist when he moved here, but they were either too broad, geographically, or were dated. He recalled running into entire neighbourhoods trying to follow trails that were plotted in the 1970s.
In his quest to create an updated hiking guide, he said it all started to snowball — a process that is still going.
"The more I do it the more I want to learn, and the more I learn, the more I realize I don't know."
The book features 36 guided hikes, GPS waypoints, maps and hiking tips spread across 222 water-resistant colour pages. It sells for $29.99 and is available in Kamloops bookstores or online at mairibudreau.com/kbhikes.
Exposing lesser known backcountry routes can sometimes have negative consequences, such as increased garbage, partying or other environmental impacts. Mairi said she does have those concerns with the book, and has included notes on packing out found garbage and keeping trails clean.
"There are a couple of hikes we didn't put in. They're sacred spaces, and you kind of want to keep them that way. By throwing a bit of stewardship in there, I hope people will actually read it and think a little more about, not just using the earth, but being with it and respecting and cherishing it," she said.
Al and Mairi will be at Chapters, 4-1395 Hillside Dr., on Saturday from 1 p.m. to 4 p.m.