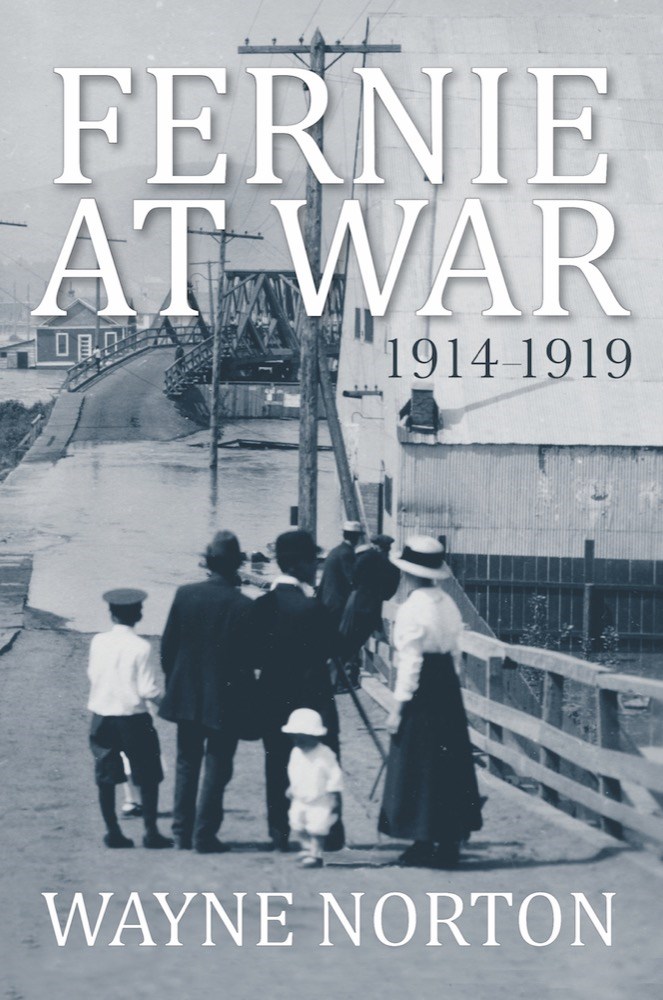 Although he's never lived there, Wayne Norton has plenty connections with the East Kootenay community of Fernie.
His grandfather was a miner who lived there, as did his mother and father.
He met his wife there — and it's been the subject of three books, the most recent garnering him a Lieutenant Governor Community History Award from the B.C. Historical Federation.
Fernie at War: 1914 to 1919 is the story of a community that had "a unique and forgotten history" during the First World War, when it saw recruitment banned because of how it was affecting the economy, yet record numbers of its people still signed up to serve.
It had an internment camp of Germans and Austro-Hungarians but was a multi-ethnic community itself. Fernie was also the site of the start of the 1919 One Big Union strike, fuelled by frustration of Crowsnest miners — including Norton's grandfather.
Norton said he learned many of these facts researching earlier books, including Women on Ice: The Early Years of Women's Hockey in Western Canada.
That book, the hockey book and Kamloops History: Fiction, Facts and Fragments will be available when Norton returns to the city where he taught for years for a book signing at Chapters bookstore on Hillside Drive.
While many of his books deal with history — "I spend too much time in archives" — when he taught in Kamloops from 1977 to 2003, "I was known as Mr. Special Ed," working with special-needs students from kindergarten to Grade 12. He also taught history and to Grade 12 students during his career.
He'll be at the bookstore on Thursday, June 7, from 3 p.m. to 5 p.m.