The transition from the lush, green and relatively flat landscape of Southern Ontario to the mountains of B.C. and arid scenes surrounding Kamloops has inspired a new children's book.
Marisa and the Mountains is the latest from George Johnson, a professor at Thompson Rivers University.
Johnson moved to the city in 1991 and was struck by the new environment that surrounded him.
Marisa and the Mountains, his second children's book, not only reflects Johnson's own experience, but also that of his wife, Nina, and coincidentally, that of the book's illustrator.
The book, intended for children ages four to eight, tells the tale of a girl who lives deep in an unnamed mountain range.
Although Marisa enjoys the slopes through tobogganing and riding her bike, going uphill is not her favourite activity.
When an opportunity to visit her cousin Rosie in the Prairies comes about, Marisa is excited, but wonders how she'll feel about being away from her mountain home.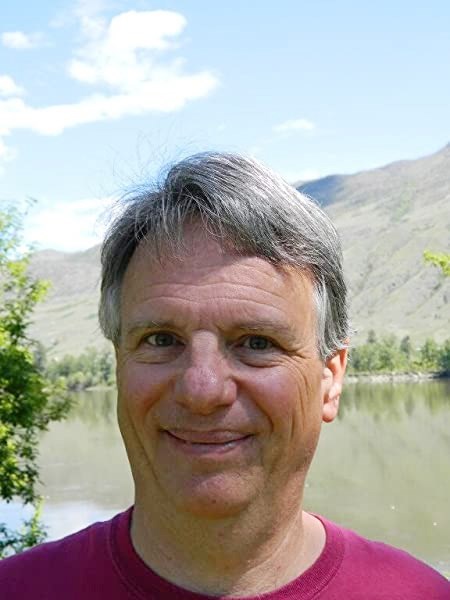 When Johnson first came to the province, he took note of his new environment in Kamloops and other areas, such as Nelson, an Interior town nestled in a steep valley along Kootenay Lake.
He noticed things such as how the sunlight was cut off earlier in the day and how shadows crawled across the land.
He said it was that experience that led to the creation of the book and why he wanted to tell a story about how people can appreciate the environment that surrounds them.
Chelsea O'Byrne, the book's illustrator, likely found inspiration in her own story when coming up with the book's visuals, having moved to Vancouver from Saskatchewan.
Johnson said when he first saw the illustrations she had created, they weren't what he'd imagined — but he loved them.
"The Prairies became almost their own characters," he said, recalling his first thoughts upon seeing O'Byrne's work.
Johnson's writing for children has, so far, been focused on more progressive topics and the author said he believes in the power of literature to create empathy.
"I really think that's true," he said, noting the importance of creating stories children can relate to by portraying different experiences and exploring topics in the realm of social justice.
His other work also reflects that.
How Hope Became An Activist, published in 2020, is based on Johnson's own work in activism.
Upcoming books in that same series include How Avery Became an Environmentalist and How Ben Became a Food Bank Volunteer.
Another book, Sophia's Secrets, is due out in 2022. That work won him the Pacific Northwest Writers' Association Children's Story competition.
Marisa and the Mountains is available at online booksellers, including Chapters/Indigo and Amazon, as well as at local shops, including The Art We Are (downtown at 246 Victoria St.), the Smorgasbord Deli (downtown at Victoria Street and Seventh Avenue) and Chapters (in Aberdeen Village at Pacific Way and Hillside Drive).