About 40 years ago, cultural mapping was developed amidst land claim issues in Northern Canada.
Indigenous land claims based on oral history couldn't be proven in court. As a result, hundreds of maps were drawn. The maps were so precise, they passed legal threshold and the court ruled in favour of local Indigenous land rights.
Today, that same research technique has been endorsed by the United Nations and is being used by Thompson Rivers University researchers working with the City of Kamloops as a way to gain a deeper understanding of the opioid crisis as overdose deaths continue to rise in the city and throughout British Columbia.
"I think what we'll have is a much clearer view, a much clearer definition of the issues at stake in our local community," said Will Garrett-Petts, TRU's associate vice president of research and graduate studies and project lead.
Garrett-Petts said the city approached the university about the project about a year ago, after the university had been consulting with Urban Systems for the City of Vernon on a similar project.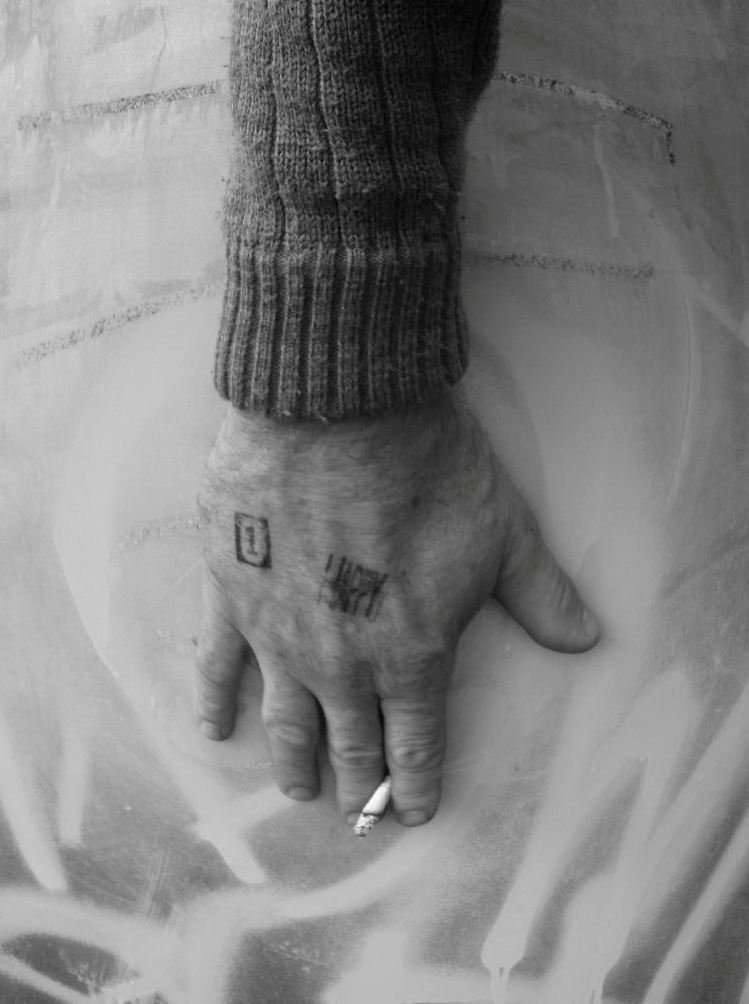 The City of Kamloops' acting social and community development supervisor, Ty Helgason, said information gleaned would be valuable for developing supports for people experiencing addiction, as well as for reducing community stigma. The city and university recently renewed a memorandum of understanding that highlighted the importance of the relationship for issues including rebuilding from the COVID-19 pandemic and noted the project as one on which the city and university were collaborating.
Kamloops Mayor Ken Christian has stressed the importance of such partnerships, included in his 2018 mayoral campaign.
He said the project is one example of how the memorandum is increasing research capacity for the city and research opportunity for the university. Christian said TRU staff, faculty and graduate students have the expertise, noting more is expected in the future.
"One of the things we've been concerned about is the temporal and spacial distribution of the opioid overdoses and whether or not you can relate those to some of the supports that we have in place," Christian said. "Lots of people say that and I think it is anecdotally intuitive, but I want to know if the research supports that."
Garrett-Petts has 20 years' experience with cultural mapping and residents may recall an exhibition at Kamloops Art Gallery in 2005, at which time he had been researching culture in small Canadian cities.
Garrett-Petts told KTW cultural mapping "makes research visible" and accessible. Individuals are asked to draw a map or other visual representation of how something — i.e., the overdose crisis — affected them and researchers then follow up with an interview, at which time the participant is asked to provide a tour of the map. Analysis follows.
"What we find is that the process of cultural mapping elicits a really, really detailed narrative of the kind you wouldn't get from a normal interview," Garrett-Petts said, noting traditional interviews, focus groups or surveys put control in the hands of the solicitor and may result in fewer details, talking points or bias.
"If somebody spends 20 minutes to an hour, which is normally what they would spend, crafting these visual representations of their sense of place and how things have affected them and then they take you on a detailed tour of that map, the information provided tends to be much more intimate and much, much more detailed," he said.
Cultural mapping of the overdose crisis has been done at the provincial level, but until now, has not provided a local picture.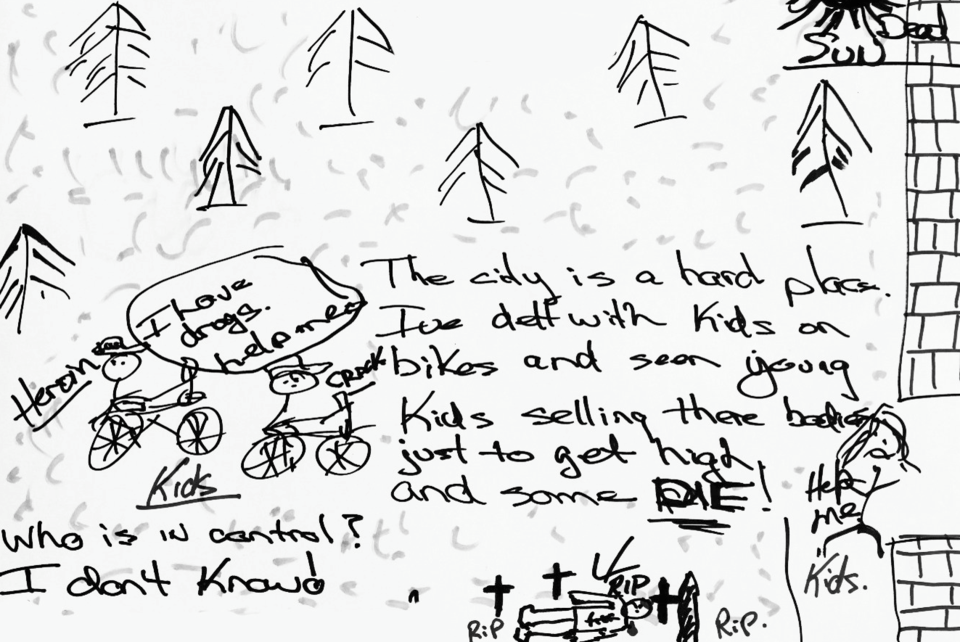 Garrett-Petts said the project, which also includes a Vancouver Island community and could provide a framework for other communities, will continue over the next few years.
It has so far involved the street entrenched and those directly involved with opioid addiction, with about 60 maps collected.
The COVID-19 pandemic impacted face-to-face interactions and resulted in a seven-month hiatus, but the project is again ramping up. Plans are to also collect maps from service providers, health authorities, policy makers and men in trades, with the goal of collecting between 60 and 100 for each group.
Garrett-Petts said one group was of particular interest to the city — men in trades, which is a demographic over-represented in the overdose numbers, but less eager to share experience.
Garrett-Petts said some information is known: the demographic is middle-class and upper middle-class men ages 19 to 49 who work in construction trades. They might be injured on the job, prescribed opioids and become addicted.
However, Garrett-Petts said little else is known and the city had asked for ways in which discussions could be opened up.
Stereotypes of strength would indeed suggest a challenge. Garrett-Petts said gaining access to that population starts with relationship building and snowballs from there.
A meeting TRU dean of trades Baldev Pooni proved fruitful. Trades professors got on board, volunteering their classes to participate.
Second-year students — who have gone out and received work experience before heading back into the classroom — will be a vital source of information, as will their professors. The hope is participation will spider out into the broader network of tradespeople.
It will be labour-intensive with between 10 and 20 people brought in for a workshop at one time.
"This kind of work — because of the level of intensity — hasn't been done before and it will take a couple of years to gather that kind of information, but it's really, really important," Garrett-Petts said.
"If this is a group that's representative of over half of the overdose deaths in the province, then we need to know more about their views, about their experiences and the best way of approaching and helping them, assisting them."
What began as a project without funding has since received provincial and federal dollars over four years to accomplish the work.
Garrett-Petts and his small team of researchers — including co-investigator Sharon Karsten, who works for the Comox Valley Art Gallery in Courtenay on Vancouver Island, TRU faculty and students — received $392,000 worth of provincial and federal grant funding from the Vancouver Foundation and federal government through the Social Sciences Humanities Research Council of Canada.
The plan is to compare the communities at a later time.
The drawings are the first step. Garrett-Petts said the maps keep individual voices alive and will be displayed via an exhibit, as well as used to develop policy based on lived experience.
The researchers are involved in a monthly meeting with the United Way's community-action team and are working closely with city managers and staff.
"We have a ready audience of policy makers and service providers who are interested in making change," he said.
The information will also be made available to the public.
Garrett-Petts said the maps will be archived online through the TRU Library.
Individuals who mapped their experience have the opportunity to remain anonymous or include their names.
The project will also include an exhibition component, including display of maps at the Xchange lab in the United Way building in North Kamloops and potential audio walks.
Learn more about the project online at https://culturalmappingca.wpcomstaging.com/blog/.