In response to comments made by a Kamloops B.C. Liberal MLA, who characterized the current BC Lottery Corporation building as "not safe," a BCLC spokesperson said the building is well maintained and functioning.
At a Kamloops Chamber of Commerce luncheon event on Feb. 22, Kamloops-South Thompson MLA Todd Stone made his case against the NDP government's decision to cancel a proposed new BCLC headquarters building and listed safety among concerns he had with the current building.
Stone said the building is "in many regards not safe" claiming employees are working in "sub-par" working conditions.
BCLC CEO Jim Lightbody was not made available for comment, but a spokesperson for the Crown corporation told KTW are no safety issues with the building and cited a needs-assessment report for the Kamloops head office that was published on Jan. 17.
"While some hazardous materials remain in the building, there is no risk to building occupants as long as they remain undisturbed," the report states.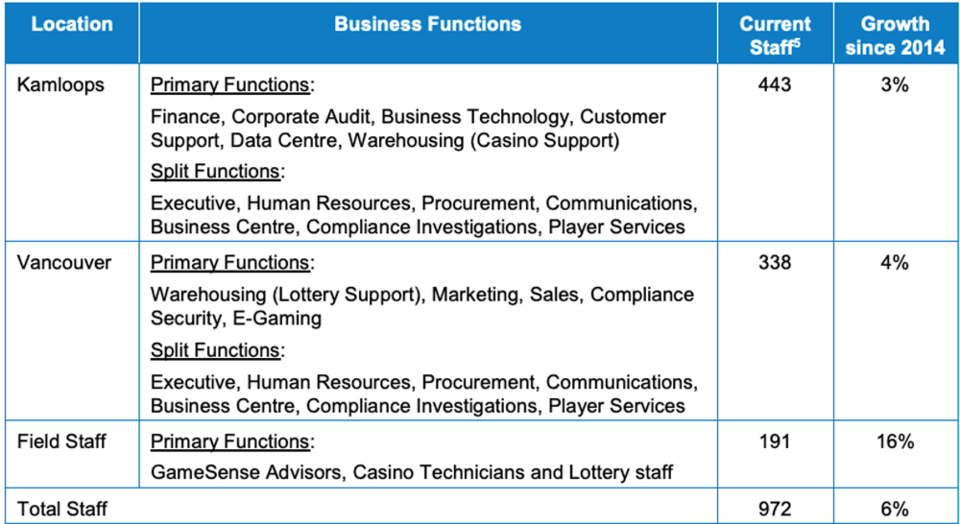 The hazardous materials identified in the report include lead paint, which it states is not a threat because of the new paint that covers it, and asbestos, which it states is safe because of abatement done during previous renovations.
The report also states the building is in good shape, according to condition reports prepared by Omicron, a Vancouver-based architecture, engineering and construction firm.
Omicron evaluated the building using the facility condition assessment index, which weighs a building's cost of repairs and upgrades against its replacement value.
On the index, the current building scored 0.16, or "good," just shy of the 0.15 cut-off for "very good."
Omicron also designed BCLC's 110,000-square-foot Vancouver office, which was completed in 2010.
Stone and Kamloops-North Thompson MLA Peter Milobar are awaiting requested tours of the BCLC offices in Vancouver and Kamloops.
The BCLC headquarters building is downtown on Seymour Street, adjacent to city hall, and was built in 1964. Among its earlier uses was as a grocery store.
The combined replacement value for the Kamloops head office and parkade is estimated at $60.9 million and the total cost of building repair or renewal — which will now take place — is estimated at $10.45 million, with one-third being for work on the parkade