A group of Kamloops RCMP officers has been cleared of wrongdoing after a liquor- store shoplifter was Tasered several times as he seriously cut himself with a broken bottle.
In a ruling released by the Independent Investigations Office of B.C. (IIOBC)on Wednesday (Feb. 10) chief civilian director Ronald J. MacDonald said the officers did everything they reasonably could in the circumstances.
MacDonald said the man entered the Angry Otter liquor store, at 363 Tranquille Rd. in North Kamloops, next to the Northbridge Hotel, on the night of Dec. 19, 2020, and was confronted by a worker several minutes later. The worker then locked the front door and called police.
Four minutes later, three Mounties arrived — one entering the front door and two covering the back entrance/
The suspect — who was not named in the IIOBC decision — grabbed a bottle and fled to the back of the store. He opened the back door and was confronted by the other two officers, finding himself being caught in the middle.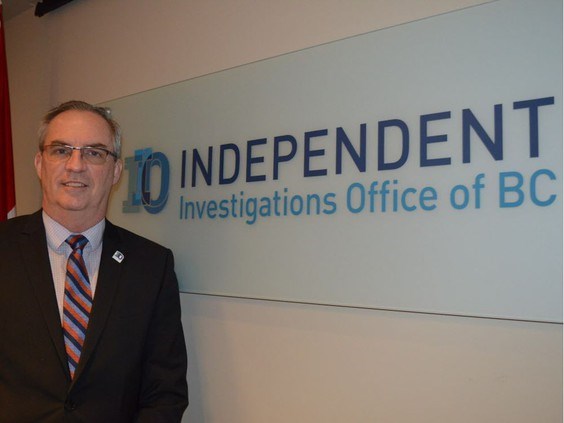 MacDonald wrote that the man "smashed the bottle on the ground, raising the broken bottle in his hand toward the officers."
One of the officers deployed a Taser against the man, who fell back and started jabbing the broken bottle into his own neck. More officers arrived and, after the man stood up, they deployed their Tasers 13 times against him over the course of several minutes.
MacDonald said the Tasers were ineffective because the man was wearing heavy winter clothing. The officers were not armed with less-lethal firearms that could have worked better in this situation, he said.
Eventually, the man fell to the ground after continuing to cut himself and threaten police. At that point, police and paramedics began treating him.
"The course chosen by the officers in this case was the correct one," MacDonald wrote, noting their focus was clearly on minimizing the harm the man was doing to himself. "As soon as they were able, they very promptly gave first-aid, which quite likely saved his life."
MacDonald's report was based on interviews with a civilian witness and two police officers, plus review of dispatch records, video and medical records.