A Canadian Broadcasting Company vehicle was vandalized in Kamloops over the weekend, with the words "Fake News" painted along its driver's-side door.
The vehicle was parked in the lot at Second Avenue and Lansdowne Street on Sunday evening, with white paint poured over its windows and the words "Fake News" scrawled in what appears to be black spray paint.
Some of the white paint was also found on a vehicle two stalls over.
The parking lot is part of the Victoria Building at Victoria Street and Second Avenue, which is home to the CBC Kamloops radio studio.
"Come on Kamloops, we can do better than this! So upsetting to see this on my way home tonight," CBC Radio host Doug Herbert posted online. "The pandemic clearly brings out the best in people, especially involving media."
A passerby noticed the damaged vehicle at about 6:15 p.m., and a police report was filed by the CBC later that evening.
There is apparently no security camera in that parking lot.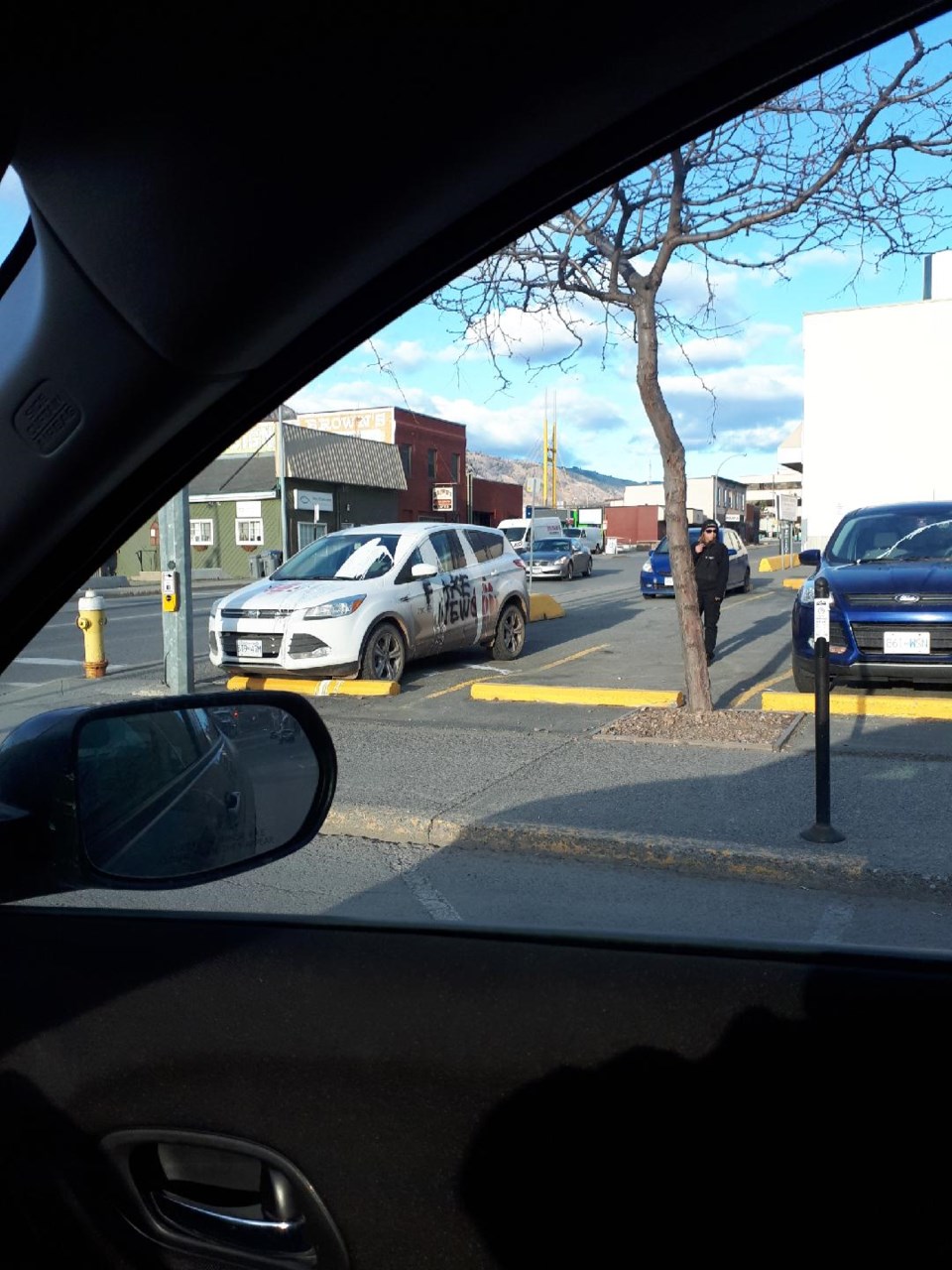 Kamloops RCMP said they received a report of the vandalism at about 8:00 p.m., but no surveillance footage was located in the area.
Anyone with any information about the incident is asked to contact the Kamloops RCMP at 250-828-3000 and reference file 2021-10513.
CBC head of public affairs Chuck Thompson told KTW via email that the cost of repairs isn't known yet, but he anticipates the entire vehicle will have to be repainted.
Thompson said the CBC will be adding adding security personnel to the area over the next few days. Once the corporation has had some time to assess the situation more thoroughly, it may implement new security measures.
"While we have no idea who is responsible for this incident, we do know we live in different times and the media has been under attack," Thomson said "Needless to say, our number one concern is always the safety and well-being of our employees and we will do whatever we can to keep them safe."
The term "fake news" — false or misleading information presented as news — has become a popularized phrase to criticize legitimate news outlets over the last four years as former U.S. President Donald Trump used it to describe any unfavourable, albeit factual, reporting of his administration.
—This story was updated with comment from Kamloops RCMP on April 6