Police say a serious stabbing on the North Shore on Wednesday was a targeted attack connected to the city's drug trade.
A 34-year-old Prince George man was stabbed multiple times during an incident at the Northbridge Hotel on Tranquille Road.
Police said the man was bleeding profusely and suffering serious injuries, but is expected to survive.
A short time after the stabbing, Mounties arrested four people at a home on nearby Linden Avenue.
Jennifer Manuel, 36, Devon McConnell, 39, and 33-year-old Derek Jensen have each been charged with aggravated assault relating to the stabbing.
Another man, 24-year-old Evan Davis, was arrested on unrelated outstanding warrants relating to an alleged domestic incident.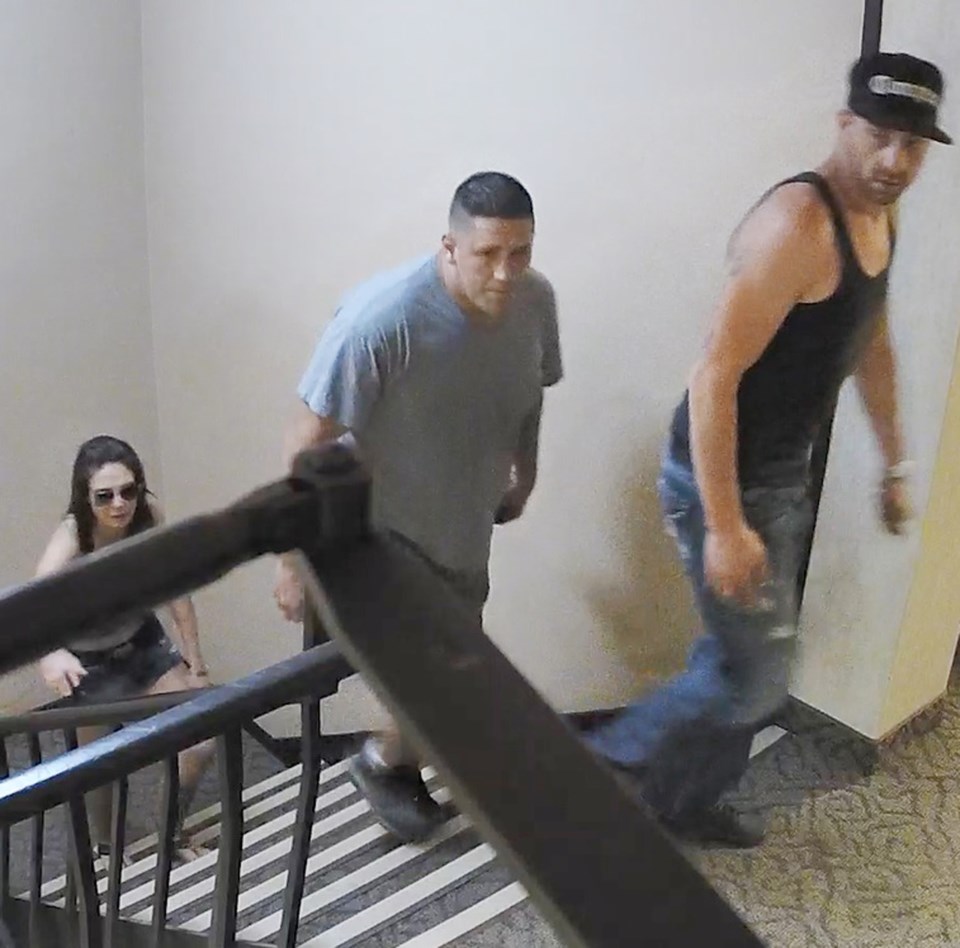 "There were several third-party witnesses on this case," RCMP Staff Sgt. Simon Pillay said.
"When combined with nearby surveillance video, police identified several suspects and their vehicle immediately."
Manuel, McConnell, Jensen and Davis were slated to appear in Kamloops provincial court on Thursday afternoon for bail hearings.
Investigators have asked anyone with dash camera or surveillance footage from the area around the Northbridge Hotel and Linden Avenue around 3 p.m. on Wednesday to contact police.
Linden Avenue has been the focus of police activity in the past year.
On Nov. 4, 2018, a vehicle parked in the alley of the 500-block of Linden was firebombed, while on June 22, 2018, the RCMP emergency response team raided a home on the street, arresting two people and seizing drugs and weapons.