The man charged in connection to a hit-and-run crash in downtown Kamloops last year that killed three young Nigerian men is a full-time Canadian Armed Forces soldier and war veteran now serving with the Rocky Mountain Rangers.
Reid McKnight, 31, was arrested and charged on Friday in relation to a violent November collision that killed Daniel Okocha, 22, Feyisola Adebowale, 28, and Oluwatosin Adeojo, 31. Two of the men killed were TRU international students and the third was a recent grad.
Emergency crews were called to the intersection of Battle Street and First Avenue at about 1:30 a.m. on Nov. 3, 2019, after a blue Ford Ranger pickup truck collided with a red Dodge Charger.
Investigators believe the truck sped through a stop sign westbound on Battle Street before striking the car, which was heading south on First Avenue.
McKnight is facing three counts of dangerous driving causing death and one count of failing to stop at a fatal accident. He is also charged with two firearms allegations dating to the day after the crash, alleging careless use of a firearm and improper storage of a firearm. The charges were sworn on Friday.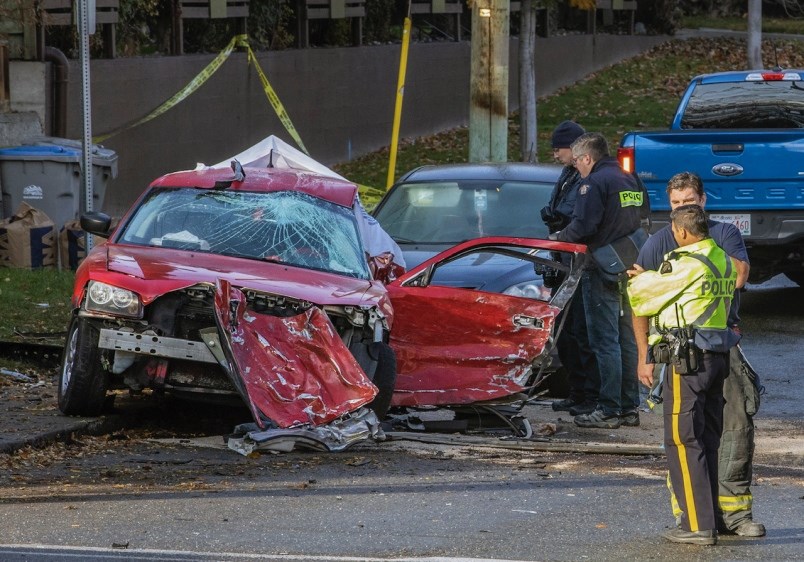 In a statement to KTW, the Department of National Defence confirmed McKnight is a full-time member of the Rocky Mountain Rangers. He previously served in Afghanistan and joined the Kamloops reserve unit in 2017 after 10 years of service.
McKnight was off-duty at the time of the alleged offences.
In November, police said the driver of the pickup truck fled the scene following the crash. The vehicle's registered owner was arrested the following day, but released pending further investigation. Police have confirmed McKnight is the registered owner of the truck.
Kamloops RCMP Staff Sgt. Simon Pillay said the students had spent the evening in downtown Kamloops and were using a designated driver to get themselves home.
"At the time of the collision, these men were doing exactly what they should have been doing and in no way contributed to collision," Pillay said.
Pillay said that through the course of the investigation, the collision scene was forensically examined, biological evidence was seized and digital evidence was secured.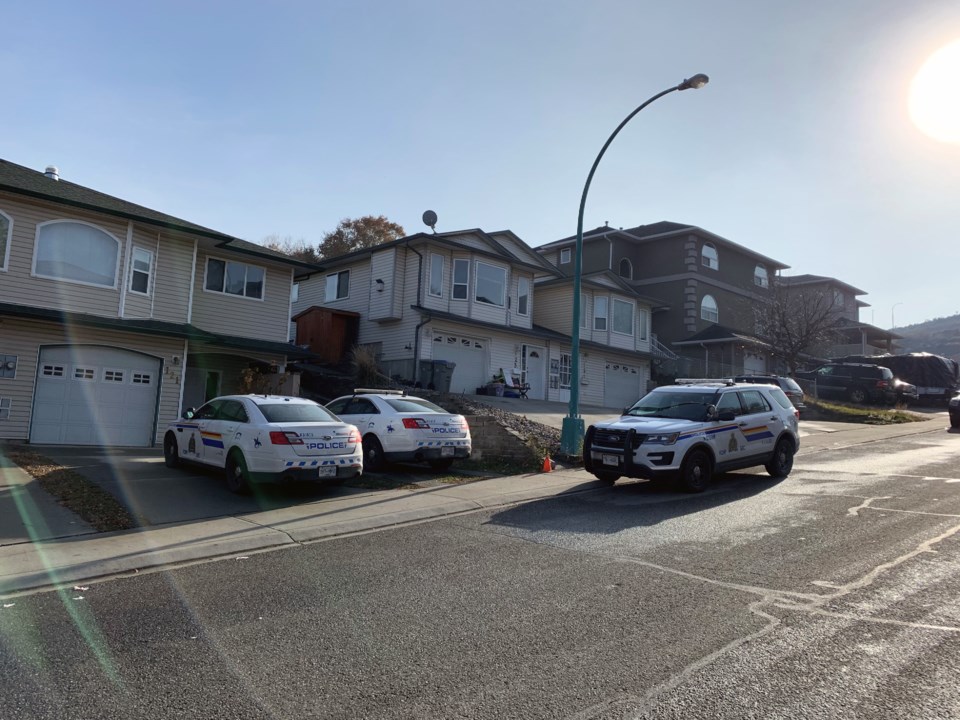 "It is not uncommon for police to identify a suspect early in an investigation, but require additional time to investigate and analyze evidence," Pillay said. "There were some technical aspects to this case that took significant time and effort to secure. To meet the rigorous standards our judicial system requires, we seek to complete our investigations to the highest possible standards, but this takes time, which I know can be distressing to those waiting for answers."
Pillay noted police turned to the public for help several times in the case to identify additional witnesses, calls he said led to important information used in the probe.
A date for McKnight's first appearance in Kamloops provincial court has not yet been set.