It was a milestone announcement at Royal Inland Hospital on Monday as the hospital that serves the entire Thompson region opened its first coronary care unit (CCU) on the seventh floor of the building.
RIH chief of staff Todd Ring said the unit — officially called the ICCHA/Wish Coronary Care Unit in honour of the charitable group that has raised $1.4 million for health care at the hospital — will ensure a specialized level of care for patients who have had a heart attack or are experiencing major cardiac issues.
RIH Foundation CEO Heidi Coleman said most patients on the seventh floor are cardiac patients, noting the CCU is essentially "a mini-ICU [intensive care unit]" for those with serious heart problems.
Until this week, there was no dedicated area for critically ill cardiac patients, who have had to share space with other patients in the intensive-care unit, Dr. Steven Sra told KTW.
"We were always competing with the intensive-care unit for those beds and, a lot of times, our patients ended up spending a day, full 24 hours, 48 hours in the emergency room waiting for one of these beds."
Now patients have more dedicated spaces they won't have to share, which will free up beds in the ICU.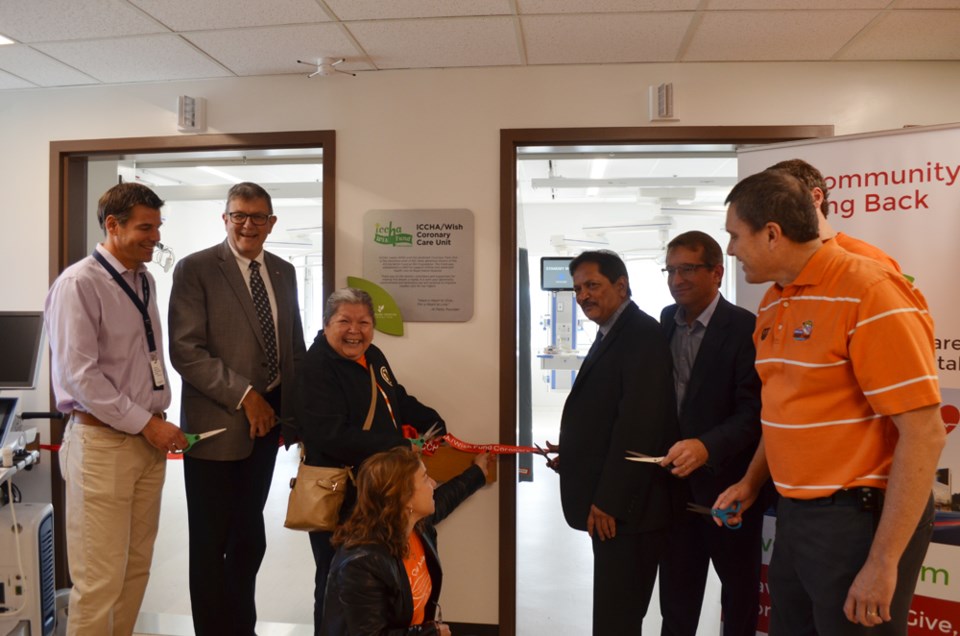 The renovated rooms have all-new equipment for continuous cardiac monitoring, Sra said, noting all the equipment is attached to booms, so it is elevated off the ground.
Walls have also been installed, splitting the two wards in half to create four, single-bed spaces.
Before the renovations, the rooms each contained four beds for non-critical care, Sra said, noting it is "absolutely essential" to have the dedicated space.
"You need to have a focused area where there's dedicated cardiac nurses who are monitoring their heartbeats beat-to-beat, a place where doctors aren't running all over the hospital trying to see them," Sra said. "This is the standard of care for cardiac care across the country."
The CCU will officially begin housing patients on Tuesday, Oct. 1.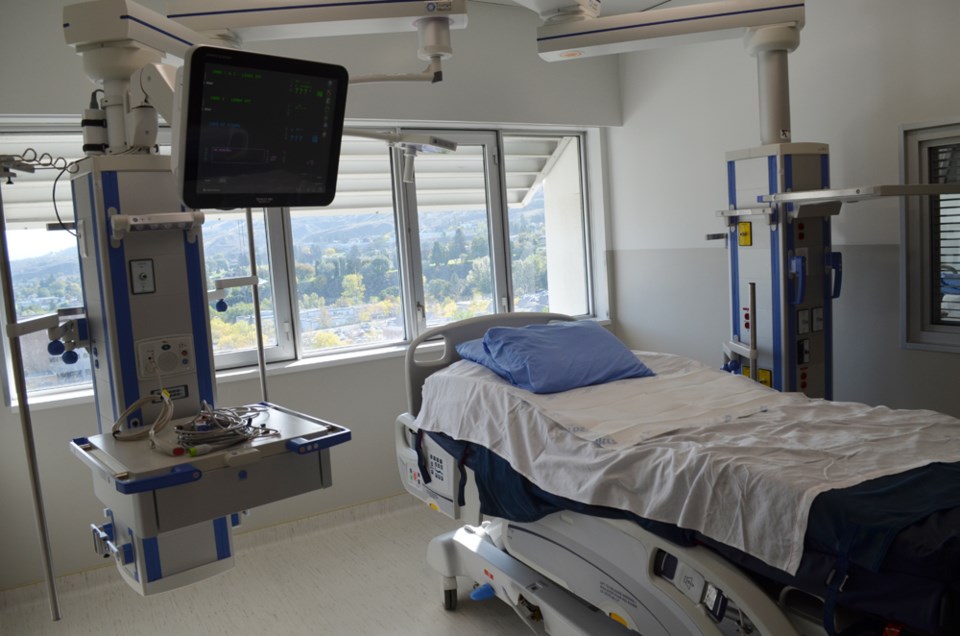 Dr. Kobus Steyn said the CCU project was about six years in the making.
He said not only will it help improve cardiac care at RIH, but the CCU will also serve as a recruitment tool for doctors.
He also said a cardiac care unit is needed at RIH for the hospital to be on par with other hospitals of its size. RIH has six cardiologists and 12 nurses who are trained to work in the CCU.
The CCU cost $1.3 million in renovations and equipment — such as a point of care ultrasound machine — and was jointly funded through contributions from Interior Health, the Thompson Regional Hospital District, the RIH Foundation and the Iccha Wish Fund, which hopes to one day see a catheterization lab established at RIH.
Sra described the CCU as step one on the path to getting a cath lab established at RIH.
"I'm hopeful we'll eventually get there," he said.
Steyn said a catheterization lab is a dream the department shares with ICCHA Wish Fund and, for now, he will continue to track the number of people in need of catheterization lab services.
"Since 2007, with our donor's support, the ICCHA/Wish Fund has raised over $1.4 million for health care excellence at RIH," ICCHA/Wish Fund founder Al Patel said. "Over the last two years, $650,000 has been raised specifically for cardiac care. We look forward to continuing to support ongoing cardiac needs for our region."