There is an overwhelming amount of information available on the disease that has created the pandemic, 
but much of it is social media malarkey. To help separate the fact from fiction, KTW editor Christopher Foulds contacted three Kamloops doctors, who agreed to take part in a multi-part Q&A series that begins in today's edition of Kamloops This Week and will continue in subsequent editions until the queries are exhausted. Dr. Elizabeth Parfitt is a physician specializing in treating and diagnosing patients with infections at Royal Inland Hospital. Dr. Annemie Raath is a hospitalist at RIH, a family physician skilled in caring for hospitalized patients and who has been working on the COVID unit throughout the pandemic. Dr. Carol Fenton is a Kamloops-based medical health officer for Interior Health, a position that is a public health and preventive medicine specialist. Neither of the doctors are vaccinologists, virologists or immunologists. The information in the Q&A reflects current understanding as of Dec. 30, 2020, and will likely change rapidly, as has most everything since the pandemic was declared on March 11, 2020.
Q: Does contracting COVID-19, then recovering from it, give a person immunity? If so, for how long? If not, are there any other diseases (such as influenza) in which contracting a specific strain does not mean 
immunity?
DR. PARFITT: People who have acquired the SARS-CoV-2 virus through exposure in 2020 are immune for now, with rare exceptions where second infections have occurred. We do not know for how long that immunity will last; other coronaviruses generally create months to years of immunity. As we work through 2021, we will find out if some places are experiencing more instances of repeat infections or if they are susceptible to new variants (mutations) of the virus, which will help us to understand the longevity of immunity from natural infection  Influenza is a different virus and undergoes more significant genetic changes each year, necessitating yearly vaccination in priority groups.  We hope some day to be able to offer a universal influenza vaccine so that yearly immunizations are not necessary.
There are many examples of diseases where we vaccinate against different strains or types using different vaccines. For example, as HPV vaccines developed, they came to cover more and more strains (they now cover nine, whereas at first it was only the two strains that were most closely associated with cervical cancer). There are also examples of bacteria that we immunize for, where we use more than one vaccine to cover different types. For example, Strep-tococcus pneumonia and Neisseria meningiditis both have multiple vaccines available for prevention.
DR. FENTON: Everyone is wondering how they can be protected from the COVID-19 virus. We think, at this point, that most people have immunity following COVID-19 infection, which likely means the immune system will develop good immunity following the vaccine. However, infection and illness from COVID-19 is much riskier, with a higher hospitalization and death rate compared to influenza. This is why we are vaccinating as fast as we can, so please continue to try to prevent COVID-19 infection while we roll out the vaccine.
Q: Will the vaccines for COVID-19 give us immunity and, if so, for how long? If not, is there any other reason to take the vaccines?
DR. PARFITT: Right now, we are working with data from Pfizer/BioNTech and Moderna (both mRNA vaccines), which are both now in use in B.C. for priority groups.  These companies have collectively studied more than 70,000 people in randomized, placebo-controlled trials and demonstrated unequivocally that for the studied period, the vaccine showed 95 per cent efficacy versus placebo.
(For vaccines, we use the term "efficacy" when studied in a trial and "effectiveness" once we are looking at real-world data.)
Similar to the situation with virus-induced immunity, we will have to wait and see how long this immunity is going to last. The second dose, however, may boost the immune response such that immunization-induced immunity will outlast immunity compared to natural infection. We expect that we will need to be immunized again down the road to remind our immune systems to recognize this virus, but when is not clear yet. Certainly there is a possibility, if not a probability, that we may need to be immunized again at some point because there has been a change in the virus, which is similar to the reason we have annual influenza vaccines.
One of the cool things about the mRNA vaccine technology is that it takes very little time to create the vaccine, unlike the "old days" of vaccine development. Take the Moderna vaccine, which was first created within a few days after the genetic sequence of SARS-CoV-2 was made public. Within weeks, humans were being immunized with it as part of the early clinical trials — and here we are now, less than a year later with phase three trial data dating back to July.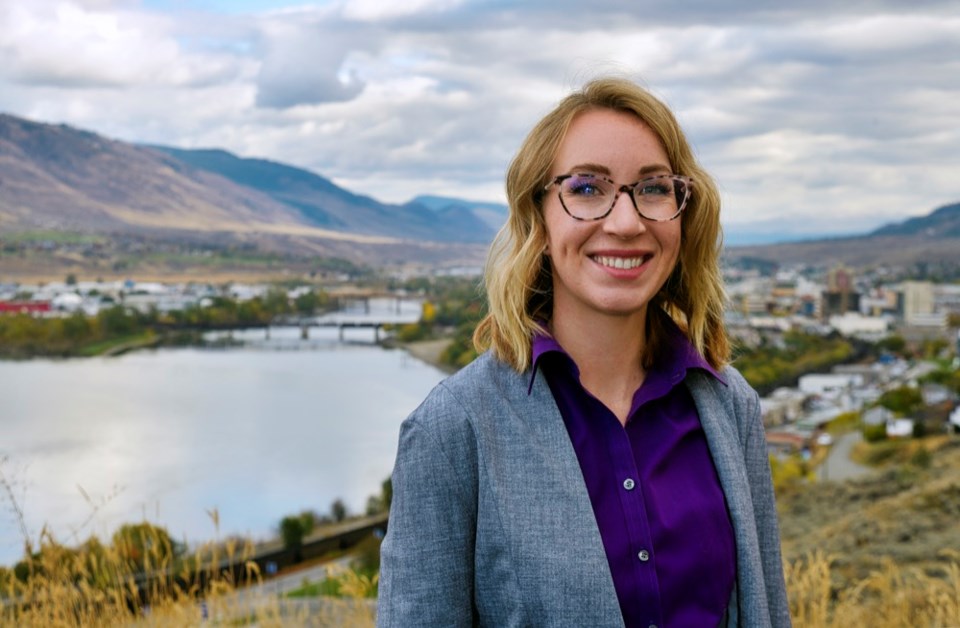 DR. FENTON: We are all anticipating the end of the pandemic with the rollout of vaccine. So far, it appears that the two vaccines approved for use in Canada — Pfizer/BioNTech and Moderna — produce good immune protection from the COVID-19 virus. However, because the vaccines are so new, we don't know yet how long the protection will last. We will continue to monitor the data as we roll out the vaccine.
Q: Some people fear 
vaccines that have been used for a long time. I assume even more people will be hesitant to take a vaccine created in record time. How would you ease fears over the vaccines being rolled out for COVID-19?
DR. FENTON: It is interesting that many media outlets have had polls for months, asking whether someone would take the COVID-19 vaccine. Even as a public health specialist, I would not receive a vaccine without understanding its characteristics and efficacy and safety data, so it was unreasonable for the media to be asking that question before any of that information was available. Now that we know the mRNA vaccines that have been approved in Canada are both safe and effective, I would be happy to receive either one of them. Similarly, I would expect most people to be cautious until they know that the Health Canada approval process, which is very rigorous, has been completed and that the vaccine is being endorsed and recommended by public health agencies and health authorities.
DR. PARFITT: It's very natural to be nervous about new drugs and medical technologies. I think we need to be cautious in labeling what people are feeling now as true vaccine hesitancy. Some people are just going to be earlier adopters and others may choose to wait a little longer and continue to learn about it before making a decision. It is important for people to know that the vaccine approval process has very high standards in Canada. In general, vaccine acceptability is a spectrum and most people will choose to take vaccines once given the information they need to make a decision. Every day that goes by is another day of safety data and so we will know even more with the data from the high-risk groups being vaccinated first. By the time we are able to offer vaccine to the general public, there should be little doubt as to its real-world safety and effectiveness to help reassure people.
There has been a lot of press coverage giving us percentages of people who want to take the vaccine even before any data was available about their safety and efficacy, but how can people make a decision when the information that is critical to their decision is not yet available? So, I think now that critical information is becoming available, we are only going to see more and more uptake and a shift in acceptability to the public.
There has been a lot of attention on misinformation and fringe views during 2020, but there has also been a general public that has a thirst for medical information that I certainly have not experienced before — and I think that is a wonderful thing. Often in my conversations and clinical interactions, I am impressed by the thoughtfulness of people's questions and understanding of the issues.
So, taking that into account, I think that if the vaccine safety data continues to speak for itself, that over the space of weeks and months, there will be the uptake we need for herd immunity. Ultimately, vaccination is an individual choice that weighs the risks and the benefits. If I was 80 years old, it would seem like a pretty obvious choice. As a health-care worker, knowing that I could unknowingly spread the virus to my patients who are mostly in that vulnerable group for poor outcomes, it seems like a pretty obvious choice.  
Q: The new, more contagious variant of the novel coronavirus has arrived in B.C. What does this mean for any approximate timeline health experts might have had, with vaccine use, of getting back to a semblance of normal?
DR. RAATH: Recently, the U.K. identified a new variant of COVID, which they are calling B.1.1.7, and, shortly after, we have heard reports of it being identified in various parts of the world, including Canada. There is also another variant dubbed the "South African" variant that we are hearing and learning more about. Viral variants have caused some concern because they may be linked to a higher infectivity, meaning they could spread faster. However, the presence of mutations isn't in itself unusual. Viruses mutate. SARS-CoV-2 has been mutating at about one to two events per month throughout the pandemic. There are already six different groups, or "clades," and each of these have multiple "subclades."
But we do become concerned when one of these mutations seem to significantly alter how the virus acts and being more infective is certainly a potential red flag. We want to be careful while we figure this out, though. The obvious concern becomes: Will the vaccine work for the variant? How much does a virus have to change to fool the immune system? Quite a bit, actually. The B.1.1.7 variant is showing 17 different mutations and eight of these are on the spike protein. This is something scientists want to investigate carefully because this spike protein is what we use in the vaccine as an identifying characteristic to base antibodies on.
The reassuring fact is the vaccine recognizes various different parts of the spike protein, not just the spike protein as a whole. To use the analogy of a mug shot, we recognize a photo of a person based on various different facial features and we are still likely to recognize the face even though some features are a bit different. Kind of like the person of interest has put on a pair of glasses and placed their hair into a ponytail. Experts are cautiously confident the currently rolled out vaccine should still work for the U.K. variant. The head of Pfizer has committed to prioritize looking at this and they should come out with specific data on this in the next few weeks.
There has been more concern about how the vaccine will work for the South African variant, but again, we are waiting for more information. For the time being, the significance for us is mostly on the increased travel restrictions. Right now, we don't have enough information to understand whether the variant will impact timelines.
DR. FENTON: At this point, we don't know. It looks like, so far, the vaccines we have should work for the new variant of SARS-COV-2, which is very good news. We will continue to work with our microbiology and clinical colleagues to understand what is happening with the virus as we proceed through vaccinating the high-risk populations and offer it to the general public.
What we are hoping is that the vaccine will stop transmission of the virus and we will see an end to the pandemic, but any timelines at this point are guess work because there are so many moving parts to account for.
The next instalment of COVID-19 Q&A will appear in the Jan. 13 print edition of KTW and online at kamloopsthisweek.com.