UPDATE: As of 9 p.m., the Sparks Lake fire has grown to an estimated 100 hectares,
BC Wildfire Service crews are battling an out of control fire near Red Lake, about 15 kilometres north of Kamloops Lake.
The Sparks Lake fire was estimated at 40 hectares as of 7:45 p.m. on Monday (June 28).
There are 27 BC Wildfire personnel fighting the fire, which is centred in a thick stand of trees.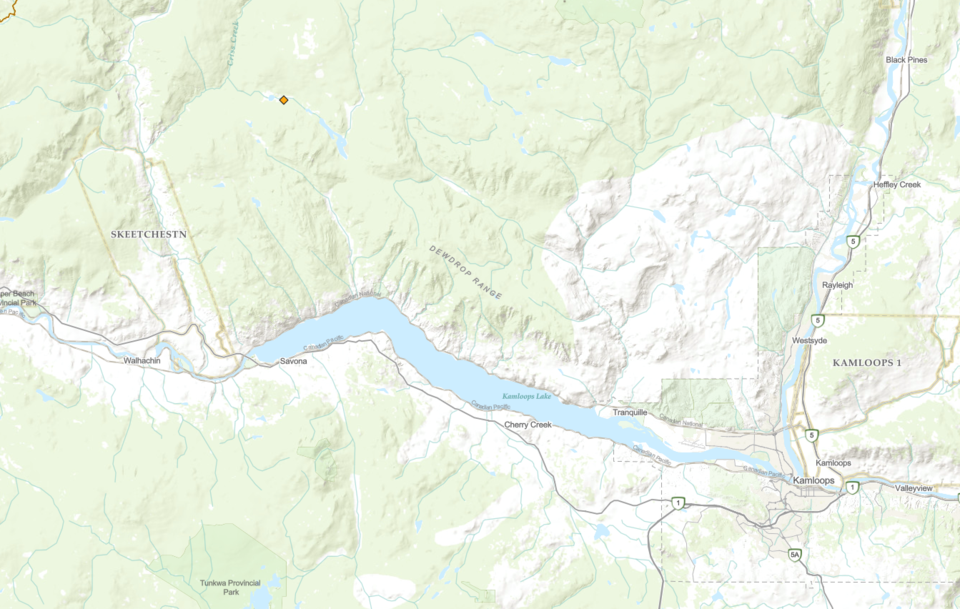 In addition, there are a number of aircraft and heavy equipment on the ground aiding in the effort.
The BC Wildfire Service said there are no structures threatened as of 7:45 p.m.
Thick, white smoke from the blaze can be seen from Kamloops.
No official cause has yet been determined, but there has been no reports of lightning in the area.