Dead are the days of traditional casket burials for all.
These days, a dying man's wish may be to grow into a tree, while another may choose to be buried in a certified eco-friendly cemetery.
Last spring, Washington became the first state in the U.S. to legalize human composting.
Funerals — once a place for obligatory tears and dark clothing — are today often substituted with a "celebration of life," complete with funny stories and laughter.
Trends in dying are shifting away from tradition. And, as the population ages and times are changing, the City of Kamloops is looking at how to manage the dead, with an update to its Cemetery Master Plan.
The plan focuses on the city's primary cemetery, Hillside Cemetery on Notre Dame Drive.
City civic operations director Jen Fretz said the plan will address current trends as traditional casket burial declines in popularity.
More common these days is cremation, Fretz said, noting the plan will look at demand for increased mausoleum space at Hillside Cemetery. The current mausoleums, she said, are "fully subscribed."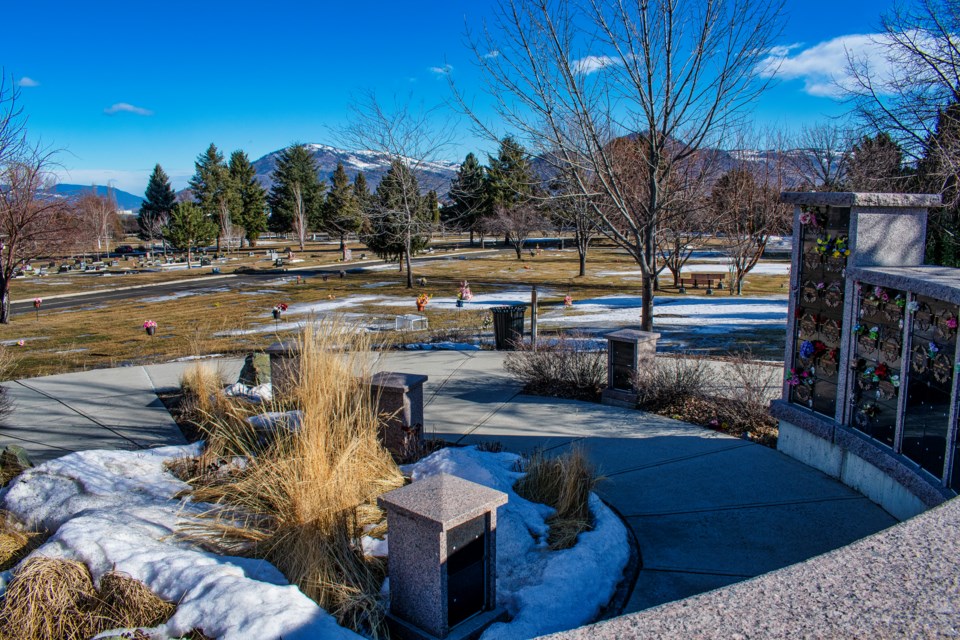 Schoening Funeral Service manager Sara Lawson lauded the city's planning, telling KTW the industry is rapidly changing.
She said some people may be surprised to know that in British Columbia, 85 per cent of people are cremated after death, with 15 per cent buried in a casket.
In Kamloops, that number is slightly lower, at 80 per cent and 20 per cent, respectively.
The overall trend, however, is a rise in cremation. Lawson believes that is happening for multiple reasons, primarily a new generation and loss of tradition.
"Newer generations aren't attending church as much as grandma and grandpa," Lawson said. "Back in the day, that's what you did. You had a casket burial. You had service at the church."
Another reason cremation is increasingly popular is due to urgency for gathering that comes with casket burial and desire for options. For example, if a family cannot unite in one place for some time until after a loved one's death, cremation might make more sense. Perhaps everyone wants to meet in a place that was meaningful to the deceased. 
"It happens more and more where there is a bit of a delay for the service," Lawson said. 
In addition to mausoleum space, the city will explore trends in green burials.
The Green Burial Council describes a green burial as a way of caring for the dead with "minimal environmental impact that aids in conservation of natural resources, reduction of carbon emissions, protection of worker health and restoration and/or preservation of habitat."
Green burial requires non-toxic and biodegradable materials. 
Lawson said only one cemetery in B.C. is certified to meet green burial standards — Royal Oak Burial Park in Victoria, which opened in 2008.
According to its website, Royal Oak is the first urban green burial site in the country, where it "returns human remains to the earth in a simple state permitting decomposition to occur naturally and so contribute to new life in a forest setting."
Green burial prepares the body without embalming.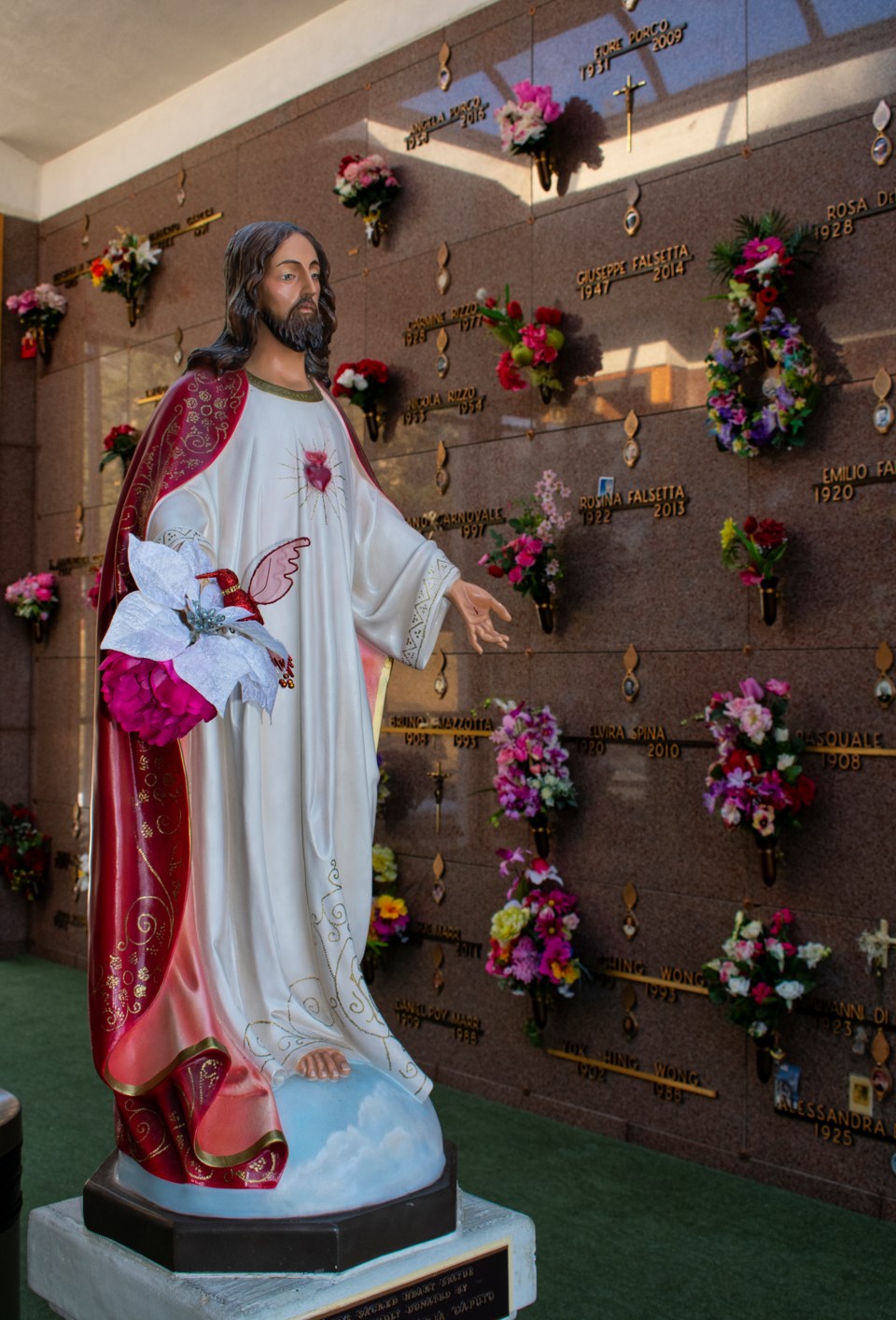 The body is buried in a biodegradable shroud, simple container or casket made from natural fibre, wicker or sustainably harvested wood.
Lawson said the difference between regular cemeteries, such as Hillside, and a green cemetery is the grave liner. While most cemeteries have grave liners made of concrete, wood or fibreglass, green cemeteries use dirt as a way to return remains to the elements as quickly as possible.
Schoening does offer green options, but there is no green burial site in the B.C. Interior. Green burials are not yet a common request, Lawson said, but she expects it will become more in demand in the next five to 10 years. 
The city will also explore the potential for a scattering garden, which is a place to scatter ashes. Lawson said scattering gardens may look like flower gardens, wherein ashes can be scattered for a fee.
Compared to scattering someone's ashes in a backyard or elsewhere in nature, cemeteries are permanent — meaning loved ones won't return to that special location one day to find a development in its place, a rose garden dead or a tree chopped down.
"Cemeteries stay the same," Lawson said. "The record must remain forever." 
Updates to the Cemetery Master Plan are expected by the fall.
With need for expansion of the cemetery, rates may also be on the rise.
The city said its fees are between 20 to 25 per cent lower than similar-sized communities and the goal is to recover operating costs with revenue collected. 
MODIFYING THE MEMORIAL
While funeral servcies undergo a transition, a Kamloops pastor has noticed memorials are also changing.
Rev. Steve Filyk, a minister at St. Andrew's Presbyterian Church, said newspaper obituaries increasingly state "no funeral by request."
He suspects it is due to the taboo nature of death. As a culture, he said, people don't want to acknowledge death, as it is finite.
"Perpetual youth is sort of what the focus of our culture is, right? In that way, I don't know how well prepared we are to face it — to face the loss of loved ones or face our own death," he said.
Filyk said he worries about the psychological impact of not marking someone's death.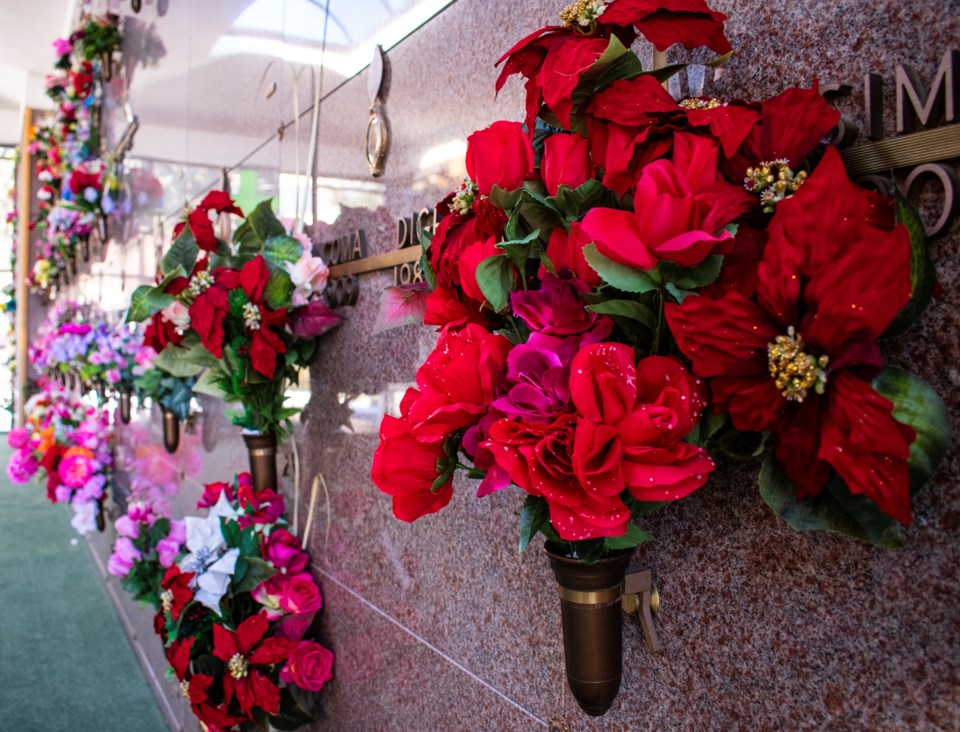 "I think to set apart and designate a time, not just for yourself but for everyone, where the world will stop for a few moments. It's about that," Filyk said.
"A moment of silence at Remembrance Day, where the world just stops to acknowledge that this person was special. They had warts and foibles, but they were special to a bunch of people and had an impact and that their loss is felt. I think it's important to acknowledge that."
Of memorials that do occur, Filyk said they rarely involve a casket and often involve photo slideshows in an increasingly media-driven, photo-centric society.
In addition, Filyk said he has noticed memorials are getting longer and are often called celebrations of life.
Regardless of whether people follow a faith tradition, Filyk said it is important to acknowledge wisdom from centuries past.
Memorials can be secular or religious, he said, noting there are unique ways to honour someone. with the better memorials providing opportunities to share stories.
"Any story often reveals something interesting about who they were and I think there's something about telling those stories that somehow helps us heal," Filyk said.
"Maybe because we're all together having that similar focus."