Working as a team will be the key to success — that was the most common thought offered by the incoming group of eight Kamloops city councillors who spoke to KTW.
On Oct. 15, Kamloops voters re-elected incumbent councillors Dale Bass, Mike O'Reilly and Bill Sarai, along with newcomers Kelly Hall, Stephen Karpuk, Margo Middleton, Katie Neustaeter and Nancy Bepple, with Bepple previously serving as a councillor.
Neustaeter, in her first foray into politics, topped the polls with 11,583 votes — a placement she said came as a surprise and a feeling of responsibility.
"I'm grateful that Kamloops believes in me to be able to do the job," Neustaeter said, noting one of the main priorities she wants to address is the workplace culture at city hall.
"I'd like to see it become an improved workplace where city staff love to come to work and feel empowered in their roles and supported to do good work," Neustaeter said, adding this need for change is something she heard from former city employees on the campaign trail.
She said she also feels council should discuss their priorities collectively and see what common ground they have.
Sarai placed second with 10,737 votes,.
"This council's got a good make-up. I'm looking forward to the next four years," Sarai said, noting this council is not much different from the one elected in 2018 in terms of newcomers, when four rookies, including himself, were elected.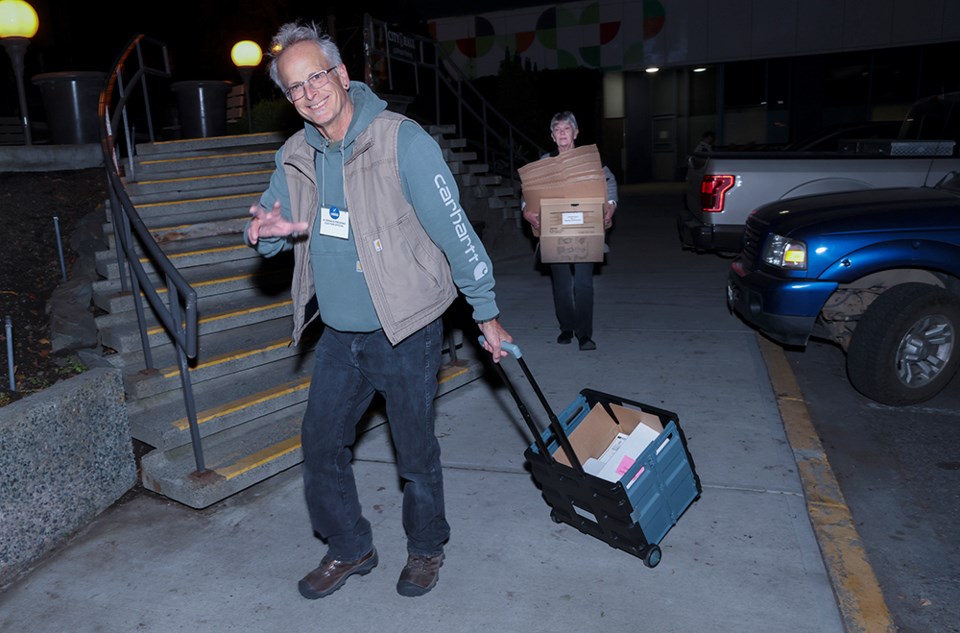 Sarai wants to find ways to fund the city's recreational master plan and finding ways to attract businesses and build facilities, such as an arts centre, that attract events and helps Kamloops maintain its brand as the Tournament Capital.
"You have to work at it. You just can't sit back," Sarai said. "It wears out. It fades away and other people build things that are brighter, fancier and they promote it. And we cannot get left behind."
O'Reilly, who placed third with 10,626 votes, said voters have elected a strong council team.
"Despite a lot of the differences between the candidates, there are a lot of similarities, so that gives me a lot of hope that we're going to have a very productive council going forward," O'Reilly said.
His priorities include developing a plan for how to fund the municipalities recreational master plan, addressing street issues and improving housing affordability.
O'Reilly said council will need to do discuss its strategic plan for the next four years, which includes priorities and a collective vision for Kamloops.
Hall, who finished fourth, with 9,544 votes, said he is excited to be a member of council, noting a lot of work went into his campaign in the past two months. He said he feels council is a good, diverse group and anticipates plenty of collaboration.
Hall said he wants to gain an understanding of the city's planning department and help grow the business sector in town
"That's one of the attractants of a growing population in Kamloops," he said.
Middleton, who finishes fifth with 8,560 votes, hopes the candidates who didn't get elected remain engaged in civic politics and are active in the city and with the initiatives council takes moving forward. She said the council group will work well together.
"We're all adults. I think we all have a common goal, which is to work hard for the City of Kamloops — all its residents — and move initiatives forward that have perhaps been sitting on the back burner for a while," Middleton said. "We've got a nice mix of people with some different views and I think that's always good. I think we're going to be able to have good debate — don't want anything to just be rubber stamped because you have a whole council just seeing one point of view."
Once she gets up to speed with how the city operates, Middleton said she would like to tackle housing affordability in Kamloops, followed by homelessness issues and a review of city facilities.
Looking back on election night, Bass, who placed sixth with 8,245 votes, said she was stunned — given the amount of grief the previous council faced from the public during the campaign — that 70 per cent of eligible voters didn't cast ballots.
Voter turnout was just 29,01 per cent in Kamloops — one of the city's lowest-ever totals.
As a former rookie herself, Bass said she knows there is a steep learning curve ahead for the five new councillors and mayor-elect Reid Hamer-Jackson, who are all entering politics for the first time.
"I think some of the successful candidates did not realize they are going to have to learn about how the city runs," Bass said, noting they will be getting tours of various facilities, such as the water-treatment plant and Mission Flats landfill, to see how those operations work.
"There's an awful lot to running a city besides being angry about social issues," Bass said, adding she was surprised to learn about how the municipal government operates when she was first elected in 2018.
On the campaign trial, Bass noted how slow government can operate in addressing issues and wants to continue pressing Interior Health to add a nurse to the Car 40 program and the province for more drug treatment beds in town. She also wants the city to implement its single-use plastic bags bylaw, which was approved by the current council.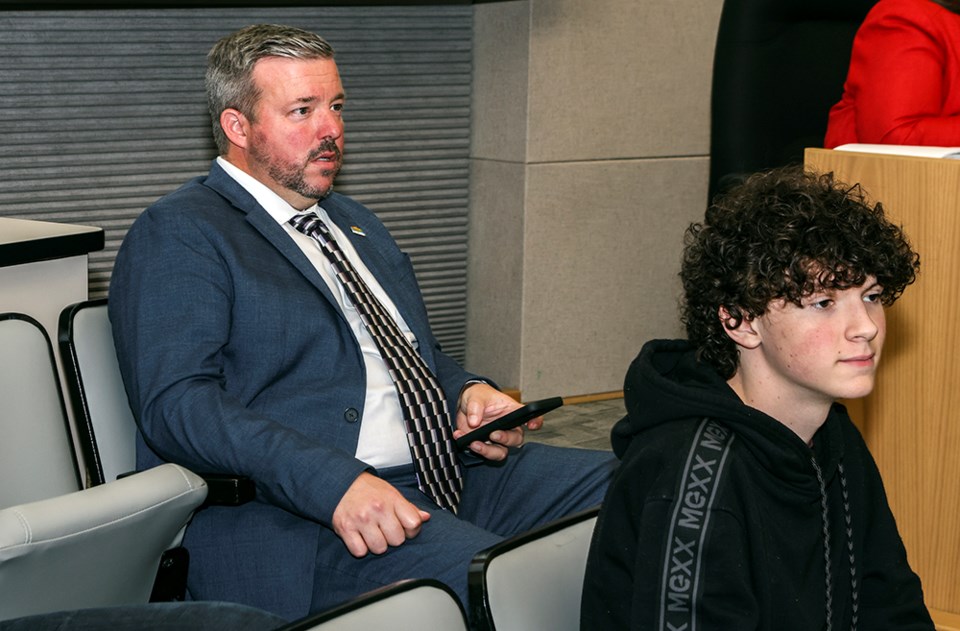 Third time running was the charm for Stephen Karpuk, who finished seventh with 8,122 votes — a result he contributes to taking a greater effort on the campaign this time around.
"I did a lot of door-to-door, which I never had the opportunity to do before," Karpuk said, adding he thinks he has name recognition from his previous campaigns.
Karpuk cited snow-clearing as an issue he would like to tackle, noting he would like to see more ploughs on trucks.
He said he would also like to see the city take more initiative in projects it would like to see the province fund, in order to find more success by being able to present property and conceptual plans and asking Victoria to simply write the cheque.
"Versus saying, 'Can you figure this out for and then pay for it?' We can't just say 'Hey, where's my cancer centre,'" Karpuk said, referring to the Premier John Horgan's 2020 election campaign promise to build a complete cancer centre in Kamloops.
Nancy Bepple returns to council, having finished eighth with 7,745 votes. She said there was many strong candidates in this election and felt the public made good decisions in who they voted for.
Bepple hopes to address in street issues, municipal support for housing and implementing and funding the city's climate action plan.
"That's a priority for me," Bepple said of the climate action plan.