The polls are closing across the country, with voting stations in B.C. set to close at 7 p.m.
There are reports of long lineups in many ridings across Canada and anybody in line will be able to vote, as long as they got in line before the poll closing time in their jurisdiction.
As of 7:35 p.m., results have the Liberals elected or leading in 146 ridings, with the Conservatives next at 108, followed by the Bloc Québecois at 26, the NDP at 23 and Greens at one.
The People's Party is not elected or leading in any ridings, but it is very early on election night.
Results from Kamloops-Thompson-Cariboo and B.C. will appear here as soon as polls close and Elections Canada begins releasing vote counts.
KTW has reporters and photographers in the field to gather insight from candidates and photos from rather sparse campaign offices.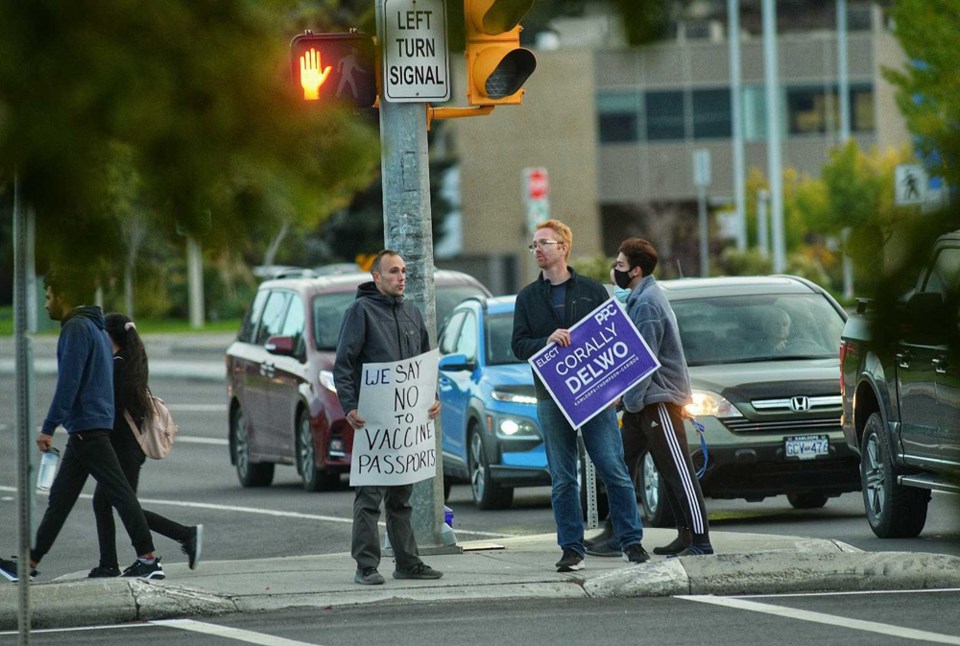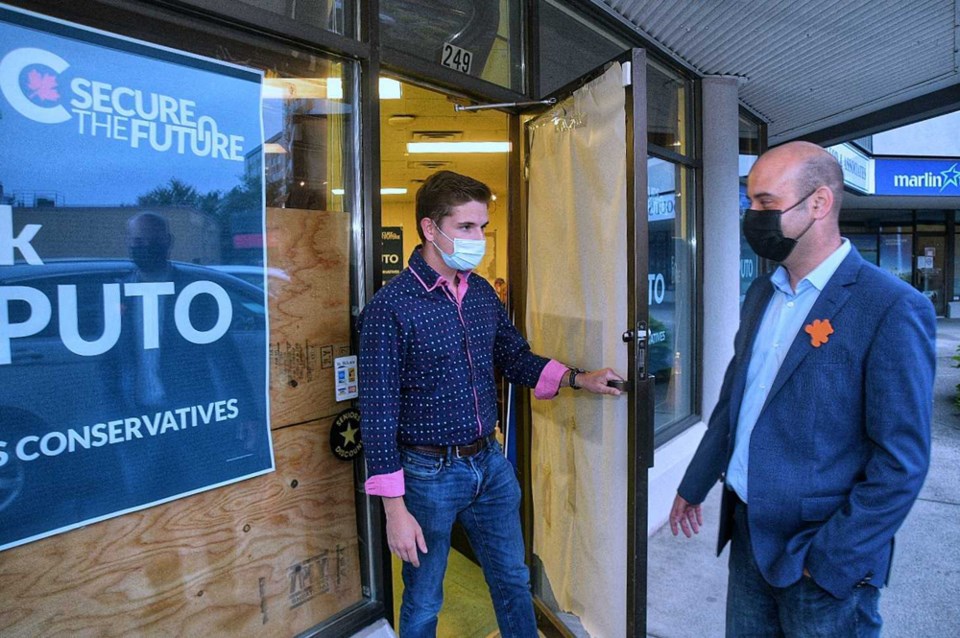 As of 7:25 p.m., CBC News is projecting a Liberal government.
Locally, Conservative Frank Caputo takes an early lead, with 235 votes, followed by the NDP's Bill Sundhu at 153, Liberal Jesse McCormick at 83, Corally Delwo of the People's Party at 31, Iain Currie of the Greens at 22, Independent Bob O'Brien at 2 and Independent Wayne Allan at 1.
Of note, this is the first federal election in recent memory in which Kamloops was not visited by a federal political party leader.
As early returns trickle in, Caputo told KTW he and his team did their best, that it is now in the hands of the voters and he was fortunate to have a great team behind him.
UPDATED LOCAL COUNTS AS OF 7:53 P.M.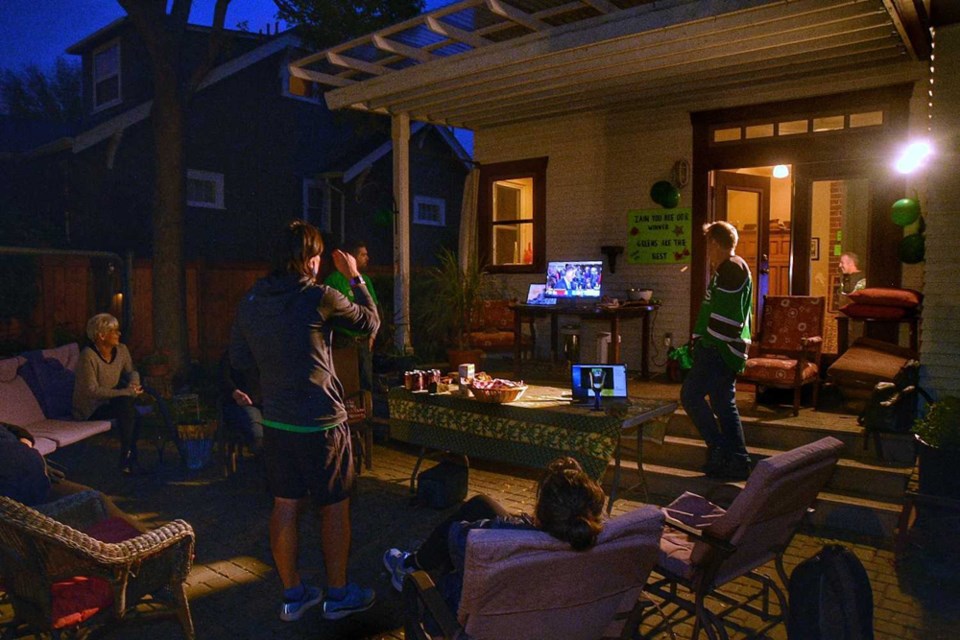 UPDATED LOCAL COUNTS AS OF 8:05 P.M., WITH 10 OF 297 POLLS IN: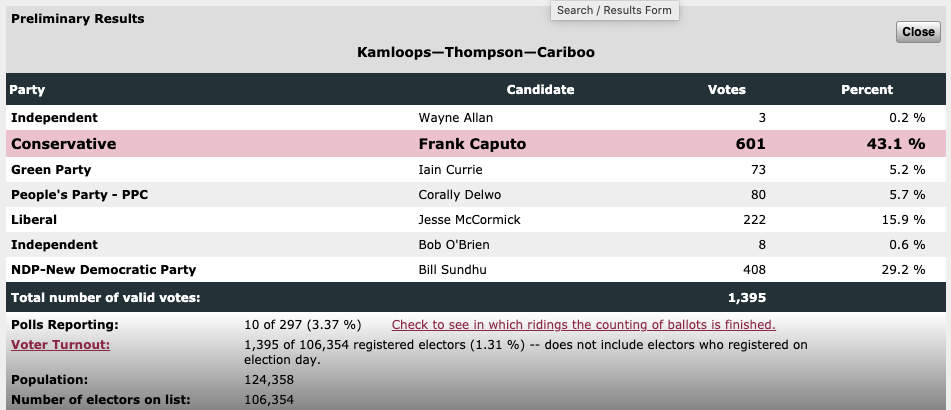 AS OF 8:20 P.M., WITH 39 OF 297 POLLS IN: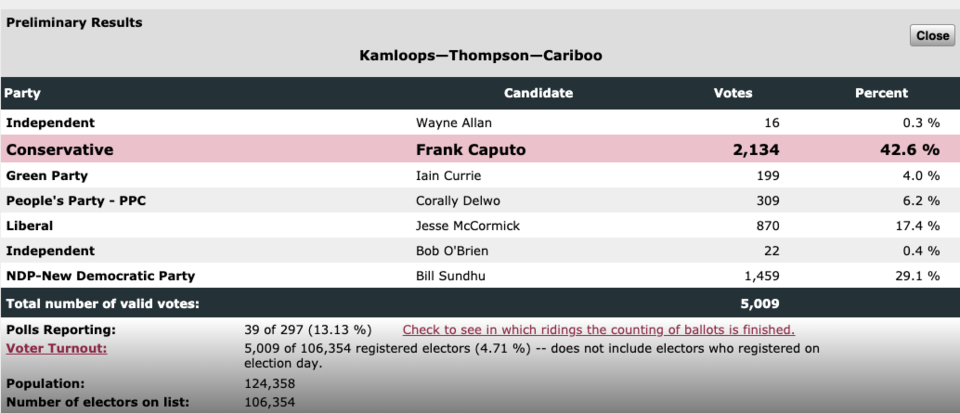 FUN FACT: In the past 100 years there have been 30 general elections. The riding encompassing the City of Kamloops has elected Conservatives (including PCs) 18 times for a total of 51 years (19 elections and 55 years if you count the Canadian Alliance), Liberals 5 times for a total of 21 years, the NDP 5 times for a total of 20 years, the Progressives once for 4 years and the Canadian Alliance once for 4 years (unless you count them above).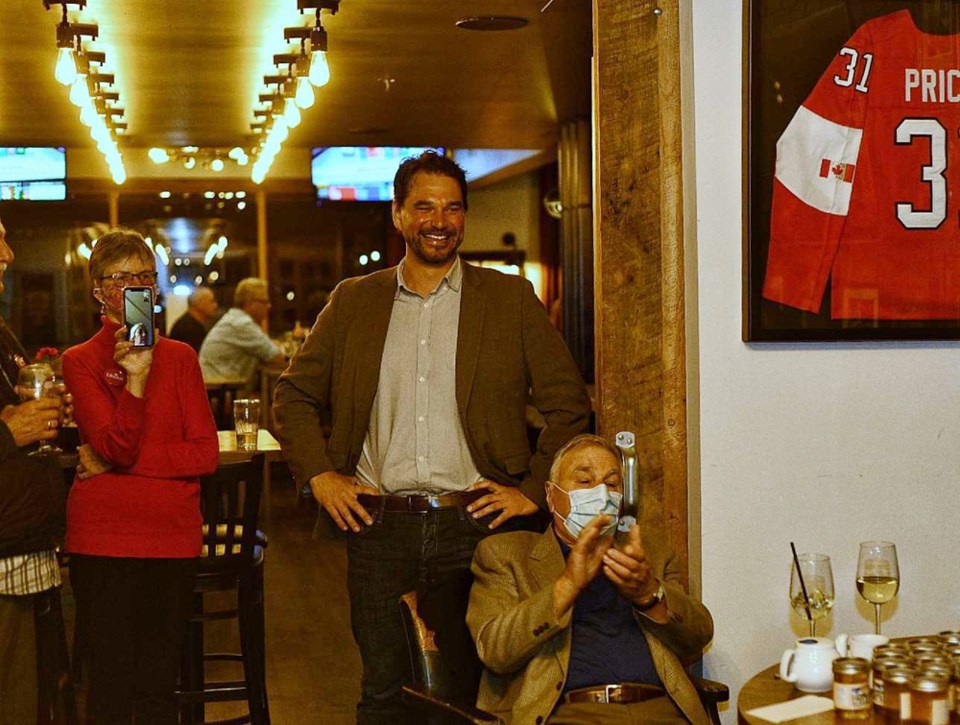 AS OF 8:34 P.M, WITH 60 OF 297 POLLS IN: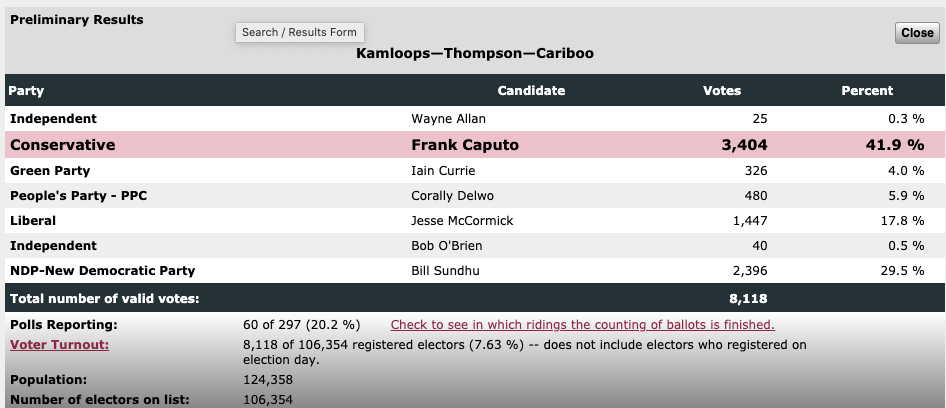 People's Party candidate Corally Delwo refused to answer questions from KTW as the results rolled in, but while driving did provide an almost conspiratorial tirade in response to KTW's request for comment on the night's developments.
"Honestly, considering that none of the media is showing any of the PPC numbers, I really don't have anything to say to any of you. I think you're all biased and I've been excluded from a bunch of stuff, including the CFJC debate, and I think I have nothing to say to you, and you can read your numbers for yourself," Delwo said before hanging up.
While Delwo did not appear at CFJC's debate, she was invited to, and participated in, the joint KTW, Radio NL and Kamloops Chamber of Commerce all-candidates forum on Sept. 13.
The political rookie hoisting the banner for the People's Party of Canada — whose leader Maxime Bernier had already been defeated by the time KTW called — held just under six per cent of the vote as of 8:30 p.m. on Monday evening.