Following a number of arrests in Kamloops over construction of the Trans Mountain pipeline expansion through the city, B.C. NDP Leader John Horgan said he fully believes in people's right to protest, but not at the expense of the liberty of others.
A number of arrests have been made in recent days and weeks relating to ongoing construction of 28 kilometres of pipeline twinning through Kamloops, part of the route from Edmonton to Burnaby.
The first arrest came on Sept. 3, when a woman chained herself to a gate near a pipeline construction site at Kamloops Airport.
Two other incidents occurred in recent days, on Oct. 15 and Oct. 17, with nine people arrested in total.
Two protest camps have also been established. The first was part of a four-day summer vision quest and fast at a site on the south side of the Thompson River along Mission Flats Road. On Oct. 3, that site was re-established by Secwépemc protesters as a permanent protest camp.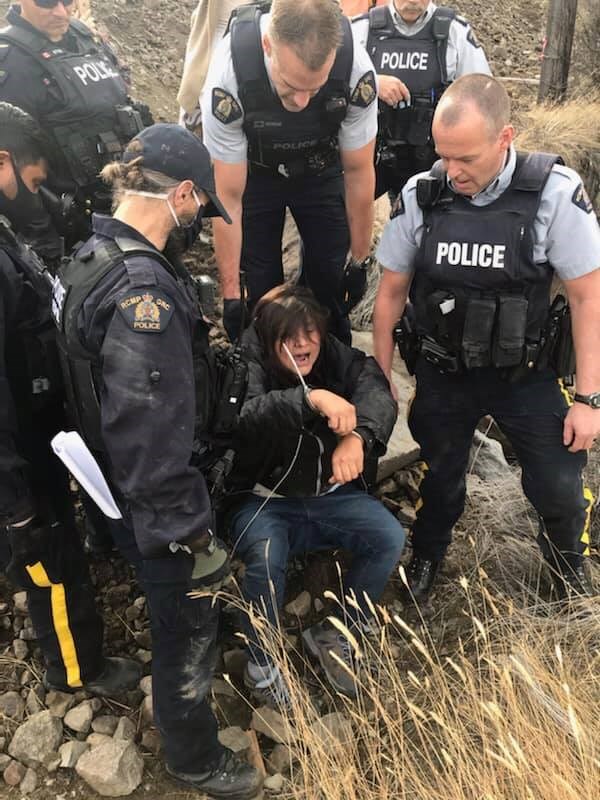 An indefinite court injunction granted to Trans Mountain in June 2018 prohibits protests that obstruct access to Trans Mountain work sites.
During a campaign stop interview with Kamloops This Week on Saturday (Oct. 17), Horgan restated his opposition to the pipeline project and said he had done his part as premier to try to make the case against it.
"The supreme court rejected our regulations and the project is proceeding. I believe it's appropriate that we follow the law, issue permits and ensure the company is living within their environmental assessment restrictions — and so far they have been," he said.
When asked about the recent arrests in Kamloops, Horgan said there are limits to how people can show their dissent.
"If there are people in the community that feel differently about that, they have every right to dissent, but they don't have a right to disrupt the lives of other people," he said.
Horgan brought up other examples of railways being blocked — as they were near Chase in February — and the actions of the Tiny House Warriors near Blue River, as protests that may not further the causes of those dissenting.
"If you have a point to make, make the point and galvanize people to your position. But disrupting other people's activity only alienates, quite frankly, and creates discord in the community," he said.