Death's doorway smells like freshly baked cookies.
It leads to toys, a mini-fridge and spectacular views of Mount Peter and Mount Paul. It's a place where a stranger will listen, family can come and go as they please and one can spend their final moments in solitude.
"If somebody wants ice cream for breakfast, they can have it," said Wendy Marlow, executive director of the Marjorie Willoughby Snowden Memorial Hospice Home.
"If they want a bath at midnight and we have the staff to help them, we can do that. It's really self-directed."
A hospice house is a palliative-care facility that offers the terminally ill comfort, privacy and pain and symptom management.
"It's meant for people who are ready to live before they die," Marlow said.
Today, hundreds of people die each year at the facility on Whiteshield Crescent in Sahali. Even more walk through the doors to visit family and friends.
First-time visitors may expect a "house of death" — as one of the founders heard the hospice house called before it was built — but staff and volunteers, from registered nurses to retirees lending a hand, work tirelessly to make the facility feel like home.
Hugs are plentiful and cups of coffee flow freely alongside goodies baked fresh on site daily. A puzzle awaits anyone seeking a moment's distraction and a colourful kids room abounds with toys. Dormitory-style living comes with rules to keep the house in order — but the way in which patients choose to spend their final days is largely up to them.
They can light up a cigarette outside or stock mini-fridges in their rooms with beer. There's no set visiting hours and pets are allowed in patient rooms, with cats, dogs and farm animals having been spotted in the halls over the years.
People return to donate bags of sugar and flour, drive across the city to donate hand-me-downs at Flutter Buys Thrift Store in Brocklehurst or fix faucets and sit with patients long after loved ones have passed. The Cooper Family Foundation has gone so far as to donate an entire new building, with a price tag of $1 million, after two family members died at the hospice.
But society wasn't always so eager to confront death.
In the beginning
A group of about a dozen community members started the Kamloops Hospice Association in the early 1980s with little fanfare.
"It was very frustrating trying to raise the money to build the place because this isn't glamorous," said Jenny Quince, founding member and operations manager at the hospice home. "People didn't want to give money to a house of death, it got referred to. It wasn't a glamorous thing to donate to."
The group took volunteer patient training in Vancouver and began providing palliative care at homes, long-term care facilities and at the hospital. It wasn't long before they dreamt of building a free-standing facility in Kamloops.
"We saw there was a need," Quince said. "I come from a country [England] where we do end-of-life care and we do it well. In Canada, you didn't talk about death and dying. It was taboo."
With no initial backing from Interior Health, the group set out to raise $1 million to build the facility. Before the house could be realized, however, one of the founding association members, Marjorie Willoughby Snowden, and husband and Anglican bishop John Snowden died in a crash on the Coquihalla Highway. It was a blow to the group, but fuelled passion to see the project through to completion.
"She was the inspiration for building this place," Quince said of Snowden.
Sod eventually turned in 2002 and Snowden's family was on hand for the groundbreaking. The facility opened two years later at 72 Whiteshield Cres.: The Marjorie Willoughby Snowden Memorial Hospice Home. A 20-year-long dream had been realized.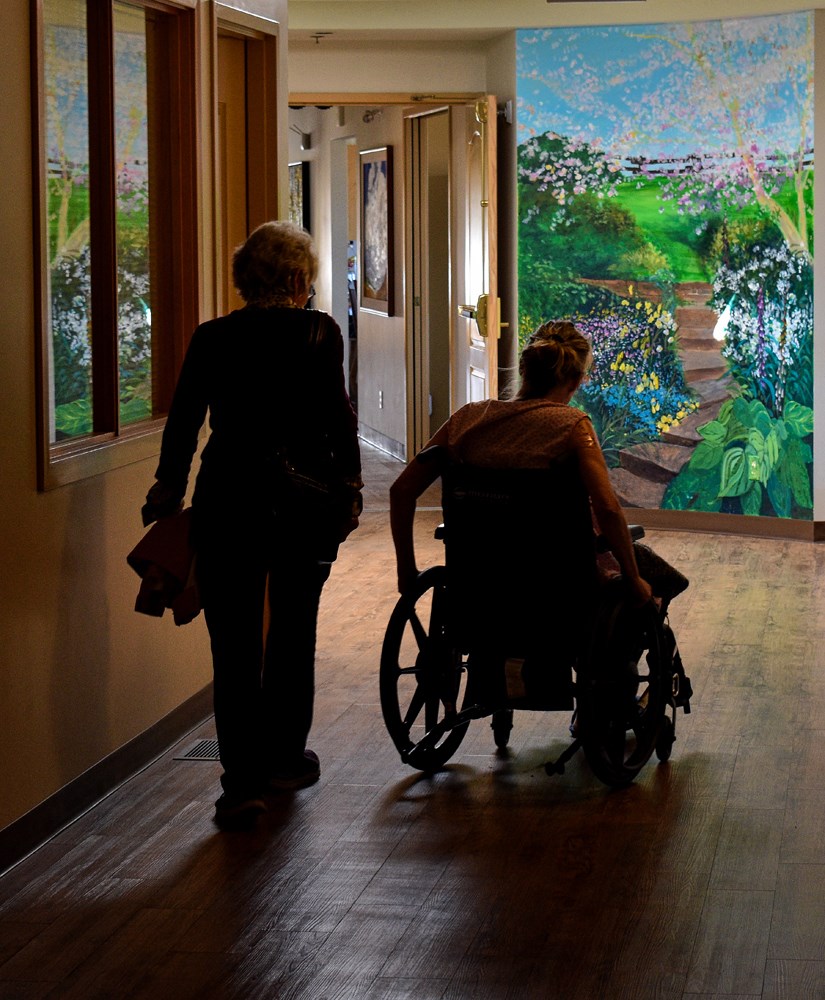 Build it and they will come
Two years after the house was built, Interior Health funded six more beds. Daily fees initially set at roughly $100 are now $37, courtesy additional funding, and four palliative care beds were added last year at Overlander Residential Care in Brocklehurst.
Interior Health now covers about 50 per cent of Kamloops Hospice Association's budget. Improvements reflect a 180-degree-turn in support from when the volunteers first brought hospice care to Kamloops.
"It wasn't a common philosophy of care," Marlow said.
"It probably seemed pretty radical at the time. When you think of people living until they die, death was something that we quietly pushed away. Here we ask that it be brought out in the spotlight, so to speak.
"People deserve this opportunity to live those last days until they die. I'm sure it was a real pull against what you think of health authorities or health care — it's about getting somebody better. I think it was just a total dichotomy for them."
The hospice remains the sole facility in Kamloops dedicated entirely to palliative care and it continues to offer the community a visiting program.
Kamloops Hospice Association cared for about 50 people annually in its early years, according to media reports. Today, about 235 people die each year at the hospice house.
The life of palliative care
About 70 hospice societies exist in British Columbia, but not all of them have houses.
"In fact, most of them don't," BC Hospice Palliative Care Association executive director Lorraine Gerard said. "A community that has a hospice house, like Kamloops, is incredibly fortunate."
In the Interior, Vernon, Kelowna and Penticton have facilities.
Other communities, like 100 Mile House, may never get one for many reasons. Hospice houses are expensive to build. The cost of land and construction is much pricier than when the idea of hospice hopped across the pond from the United Kingdom to Canada.
In addition, more people want to die at home, Gerard said, meaning hospice associations will need to provide palliative care in the community.
"That's fine," she said. "If there's help."
The conversation is timely. Baby boomers are settling into retirement and the population is aging.
"You have this bubble of people who are aging and you know we are going to need to provide support for them," Gerard said.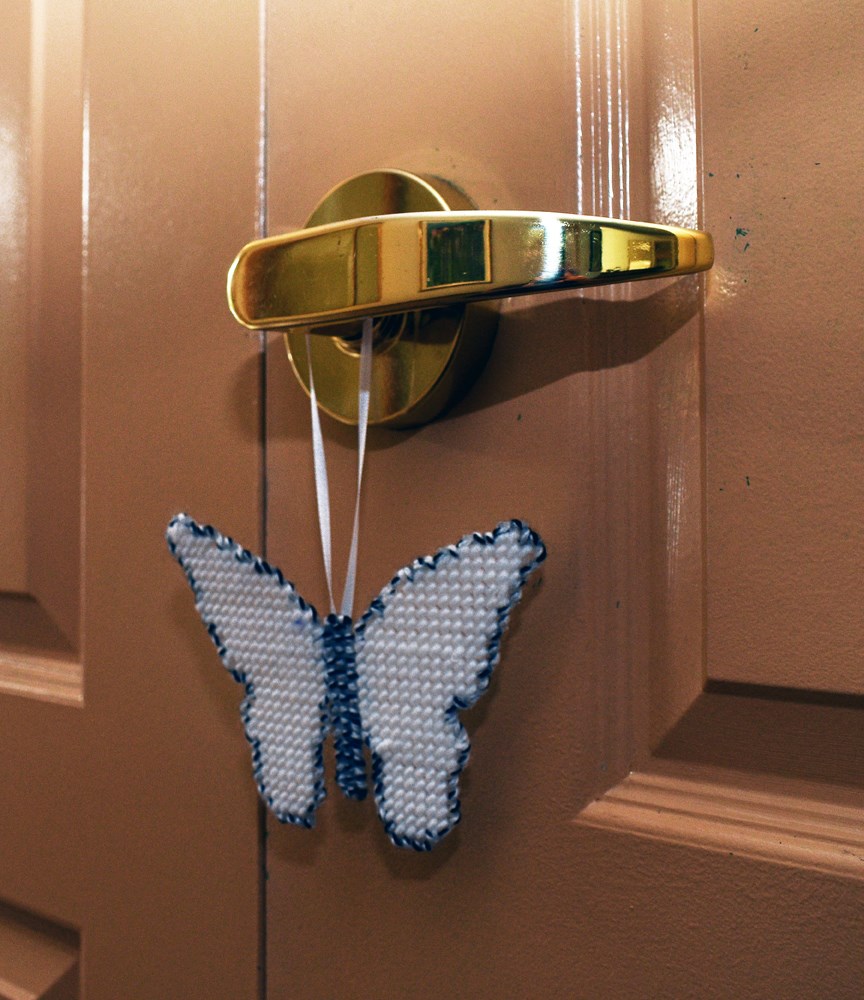 What the future holds
Instead of investing in more beds — which are occupied 84 per cent of the time through the year at the hospice home— a new building on the Whiteshield Crescent property will expand other services to support caregivers and patients.
The new space will allow additional bereavement services, educational opportunities and alternative therapy.
More group counselling will offered to kids, teens, women and couples. Increased workshops will provide insight into aspects of death, like body mechanics and why someone can't eat when they are dying. Caregivers will be able to leave loved ones for an hour or two to take part in information sessions, with help from a volunteer dispatched to take over with friends and family.
The building will also offer a place for family meetings with physicians and a dedicated room for alternative therapy, such as massage or healing touch.
Volunteers will be trained in the building.
"We want to serve the needs of our community," Marlow said.
"Yes, it's a beautiful home, the Marjorie Willoughby. We have the 12 beds, but I feel that there's this expertise here. We need to find ways to share that with our community."
The building will break ground in May and is expected to be completed in December.
Marlow recently hired a registered nurse to develop programming, which she hopes will be offered in January 2019.