Kamloops' mayor and city councillors support decriminalizing possession of small amounts of illicit drugs. However, they will not yet commit to bringing forward a motion similar to that which passed this week at Vancouver city council, requesting the federal government to do so.
On Wednesday (Nov. 25), Vancouver council voted unanimously to support Mayor Kennedy Stewart's motion, which calls on the federal government to decriminalize simple possession of illicit drugs via an exemption from the Controlled Drugs and Substances Act. It was the same process used to create the first supervised injection clinic almost two decades ago.
Stewart said of his motion that it's time to develop a "health-focused" approach to substance use and end stigma against drug users. The decision means city staff will write to the federal ministers of health and justice.
The Vancouver council motion came as the B.C. Coroners Service issued stark new numbers on the opioid crisis, including statistics that show the worst year on record in Kamloops for overdose deaths. Through October — and with two months worth of data left in the year — 50 people have died by overdose in Kamloops, compared to 25 people in 2019.
Kamloops Mayor Ken Christian called the numbers "appalling."
"Beyond those numbers, you have to look at the person years of life lost and the potential that is being lost to the contaminated drug supply that people are addicted to," Christian said. "The approach we have used has obviously not worked and I think the pandemic has just amplified how much it isn't working. We see the plight of individuals on the streets of Kamloops and all over British Columbia in major urban centres and it's just unacceptable."
In early October, KTW spoke to people in the community who work in the social services field about ways in which to reduce the number of overdose deaths. Decriminalization came up repeatedly.
Christian said he supports decriminalization, noting it is not a good use of police time to go after those addicted to opioids, which he called a health issue. He said dealers and producers must be targeted. To that end, Coun. Bill Sarai said he would like to see stricter enforcement for drug dealers who put illicit drugs on the street. He suggested eliminating penalties for possession of small amounts, while simultaneously increasing penalties for those caught dealing. Christian said decriminalization is a first step, but needs to be followed by detox, treatment, support and rehabilitation.
"Those are the things that will save lives and get people out of this cycle of addiction," he said. "That's the important part to me."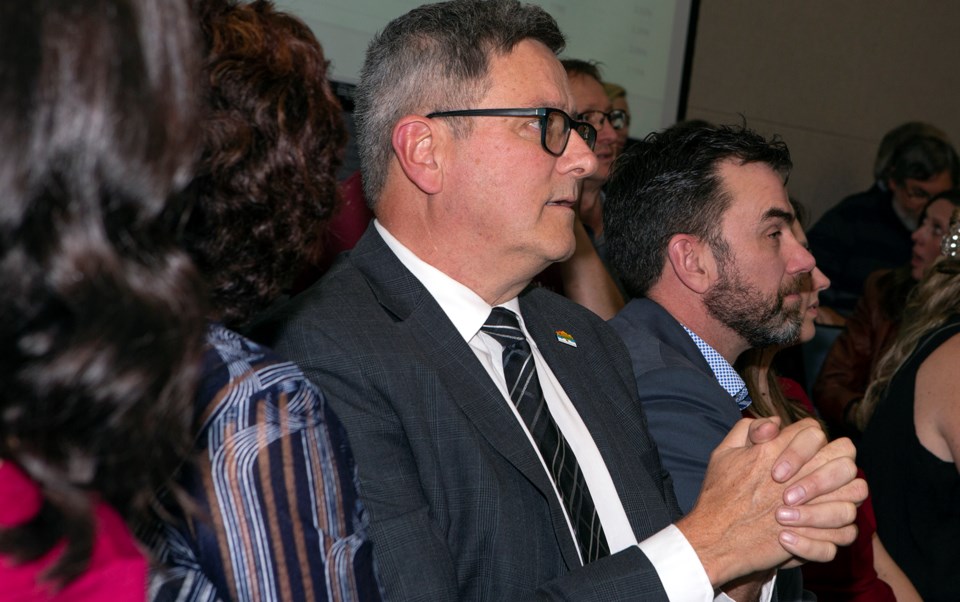 Coun. Mike O'Reilly said he supports the idea of decriminalization at a high level, but worries about health-care funding. He said the intention of decriminalization is to move people out of the criminal justice system and into the health-care system.
"From what I have seen throughout Kamloops, throughout Interior Health, our health-care system is not ready and cannot help these people," O'Reilly said. "Until those supports are in place, it's easy to ask: 'Let's decriminalize it.' But what do we do from there? The services are not there for people to get better. That's why I struggle moving ahead with decriminalization or asking for it when we don't have the services in place to help these people."
Coun. Dale Bass said that, as a reporter, she covered the devastation the overdose crisis has brought on families.
"It never goes away," she said. "We have to do something to stop this. If it takes that, then that's what we have to do. It just has to stop."
Coun. Denis Walsh said the war on drugs has been a "disaster," arguing decriminalization would save taxpayer dollars spent on the RCMP, which is the city's largest expense.
"These are personal issues. They're health issues, they're addiction issues," Walsh said. "It shouldn't be dealt with criminally. It forces people underground. It forces people to make really risky decisions. I just think it needs to be treated as the medical issue that it is."
However, despite indicating support for the idea of decriminalization, no council member would go so far as to say they would bring forward a motion similar to that passed in Vancouver, specifically requesting from the federal government an exemption to the Criminal Code.
Christian said a motion is not needed and that he supports Mayor Stewart's initiative. He said it is also supported by the Mayors' Caucus, police chiefs and health authorities. He said it is a matter of lobbying the federal government.
To that end, Christian said he has publicly advocated for decriminalization for the past six months. Asked if it would hurt to add Kamloops' name to the request for decriminalization by way of a motion, Christian said: "I think the fact that virtually everybody in elected positions in British Columbia are going to support that initiative and the police are supporting the initiative and the health officers are supporting the initiative should speak louder to the federal government than individual resolutions."
Christian said it is up to city council if it wants to put forward a resolution, adding that what is more important to him is the concept and whether it is good public policy.
"I believe it is," he said.
Bass said she expects someone on council will put forward a motion, but noted she still needs to discuss the issue with council colleagues. She said another step is talking to the local MP and MLAs.
"Maybe we have to start doing more than putting a bunch of words on a piece of paper and voting on it," Bass said.
Though she supports decriminalization, Coun. Kathy Sinclair said she would not be bringing forward a motion at this time because it is a federal decision.
"The province of B.C. has not been able to influence the feds on this," Sinclair said in an email to KTW. "I don't know that a municipality can have much influence, but kudos to Vancouver for trying. I feel my energy is best spent continuing to encourage the province to lobby the federal government."
— With files from Canadian Press