The KTW Christmas Cheer Fund is back, with readers of Kamloops This Week helping us help the community.
Charities being supported this year: Y Women's Emergency Shelter, Kamloops Brain Injury Association, Chris Rose Therapy Centre for Autism, Kamloops Therapeutic Riding Association and the Kamloops chapter of the BC SPCA.
To donate, click on the KTW Christmas Cheer Fund logo on the kamloopsthisweek.com website or go online to bcicf.ca/kamloops-this-week-christmas-cheer-fund. Donations are accepted online thanks to a partnership with the BC Interior Community Foundation. Donations can also be dropped off at the KTW office, at 1365B Dalhousie Dr. Office hours are 8 a.m. to 4:30 p.m. weekdays. Cheques should be made out to the BC Interior Community Foundation.
Here, we focus on the British Columbia Society for the Prevention of Cruelty to Animals (BC SPCA), which expects to receive support from the KTW Christmas Cheer Fund to help cover the cost of vaccinating and spaying and neutering animals, as well as registering guardian information for pet owners through the use of microchips.
"Anyone that has an animal knows how expensive the bills can be," said Katie Klassen, senior officer of community giving, BC SPCA. "Right now, we have about 55 animals in our care at this moment and all those vet bills do add up quite easily."
There is a $50 fee to vaccinate a cat and a $60 fee to vaccinate a dog, according to Klassen, and the BC SPCA has committed to vaccinating all animals in its care.
Klassen said this the first year the BC SPCA has been a recipient of the Christmas Cheer Fund).
"I think it will definitely support vaccinating, spaying, neutering and microchipping the animals," Klassen said. "It is definitely one of our biggest expenses and this money will definitely help with those expenses."
There are 574 employees and 3,804 volunteers at the BC SPCA. Of those, the Kamloops and District branch is home to 20 employees, with a total of 103 volunteers.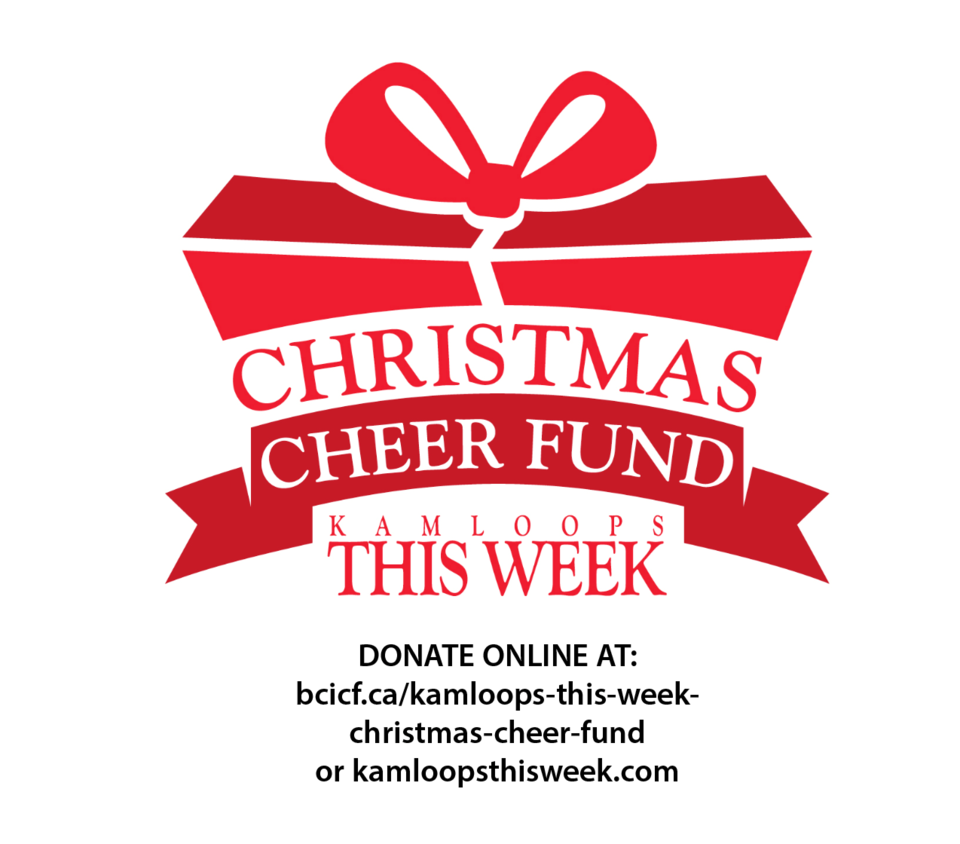 In 2021, the BC SPCA assisted 118,917 animals, provided 17,966 homeless animals with emergency care and shelter, supported 34,141 animals through the BC SPCA Pet Food Bank program, had 8,704 animals adopted into new homes and provided 12,418 nights of free emergency pet boarding.
Locally, the branch helped 77 evacuee animals with emergency boarding during last year's floods and provided 172 animals with emergency boarding during the wildfires in 2021.
Additionally, there were 284 animals that found their forever homes, and 3,570 animals were served through the pet food bank program in Greater Kamloops — a legacy Klassen hopes to continuously improve and support through her capacity as the officer of community giving.
"The mission of the BC SPCA is to protect and enhance the quality of life for domestic, farm and wild animals in British Columbia," Klassen.
"The BC SPCA is the only animal welfare organization in B.C. with the authority to enforce animal cruelty laws under the Prevention of Cruelty to Animals Act. We are the largest animal welfare organization of our kind in North America and the largest animal sheltering society in the world."
For more information on the BC SPCA, go online to spca.bc.ca/locations/kamloops/.
THANK YOU, DONORS!
• BC Old-Time Fiddlers Kamloops branch: $100
• IG Wealth Management: $1,402
• Donald & Kathleen Gienow: $50
• Nel Sarrasin, in memory of Gordin Sarrasin: $100
• Susan & Ron Durant: $100
• John & Val Kemp: $100
• Greg Harris: $50
• Simone Werstiuk, in memory of brother Carmen Werstiuk: $50
• Kim & Andrew Cooper: $150
• IG Wealth Management/Chris Nagle: $500
• Cal & Pat Moulton: $100
• Richard & Terry Taylor: $100
• Nolan Pastoor Real Estate Corporation: $1,500
• Sharlene & Darren McIlwain: $158
• Margaret Sandulak: $100
• Sarb & Kam Chattu: $100
• Anonymous, in memory of Rose Goar: $50
• Anonymous: $50
• Ed & Dianne Barker: $250
• Anonymous: $50
• Abacus Gardening & Landscaping: $1,000
• Dianne Jackson: $50
• Spencer & Janet Bryson: $200
• Vic & Sally Mowbray: $150
• Jo-Mary & Bob Hunter: $200
• Barbara Eagle: $40
• Jerry & Wendy Patrick: $100
• Wendy Dickson, in memory of Peter Basson & John Healy: $50
• Anonymous, in memory of Dave & Sandy: $100
• Barbara Caswell: $75
• Lorna McMillan & Robin Johnson: $75
• Sharon Moore, in memory of Tom Moore: $100
• Anonymous: $100
• Silvia Olson: $100
• Lynne Totten: $100
• Rick Bennett: $50
• Bea Smith: $50
• Amanda Fenrich, in memory of husband Adam: $100
• Linda Jackson, in memory of George E. Wilmot: $100
• Doris Finlay: $20
• Ian & Margaret Stewart: $100
• Amy Regan: $100
• Teresa & Colman Byrne: $200
• Harriett Chave: $100
Total: $8,320