The KTW Christmas Cheer Fund is back, with readers of Kamloops This Week helping us help the community.
Charities being supported this year: Y Women's Emergency Shelter, Kamloops Brain Injury Association, Chris Rose Therapy Centre for Autism, Kamloops Therapeutic Riding Association and the Kamloops chapter of the BC SPCA.
To donate, click on the KTW Christmas Cheer Fund logo on the kamloopsthisweek.com website or go online to bcicf.ca/kamloops-this-week-christmas-cheer-fund. Donations are accepted online thanks to a partnership with the BC Interior Community Foundation. Donations can also be dropped off at the KTW office, at 1365B Dalhousie Dr. Office hours are 8 a.m. to 4:30 p.m. weekdays. Cheques should be made out to the BC Interior Community Foundation.
Here, we focus on non-profit recipient Chris Rose Centre for Autism, which provides education, life skills and support for children and families affected by autism spectrum disorder (ASD).
The centre works with schools and those homeschooling their children, with the ultimate goal of integrating children with ASD into their environments.
"Just a couple of weeks ago, I heard from a family whose son was able to go out to a restaurant with them on a busy Friday. Those are the kinds of thing we work on," said Wanda Eddy, the centre's executive director.
Eddy, who has been with the centre for 26 years, said the therapeutic program not only helps with communication skills, but with socializing and understanding what other people feel, as well as social norms — something with which individuals with ASD struggle.
Autism affects about one in every 68 children. Studies also show autism is four to five times more common among boys than girls.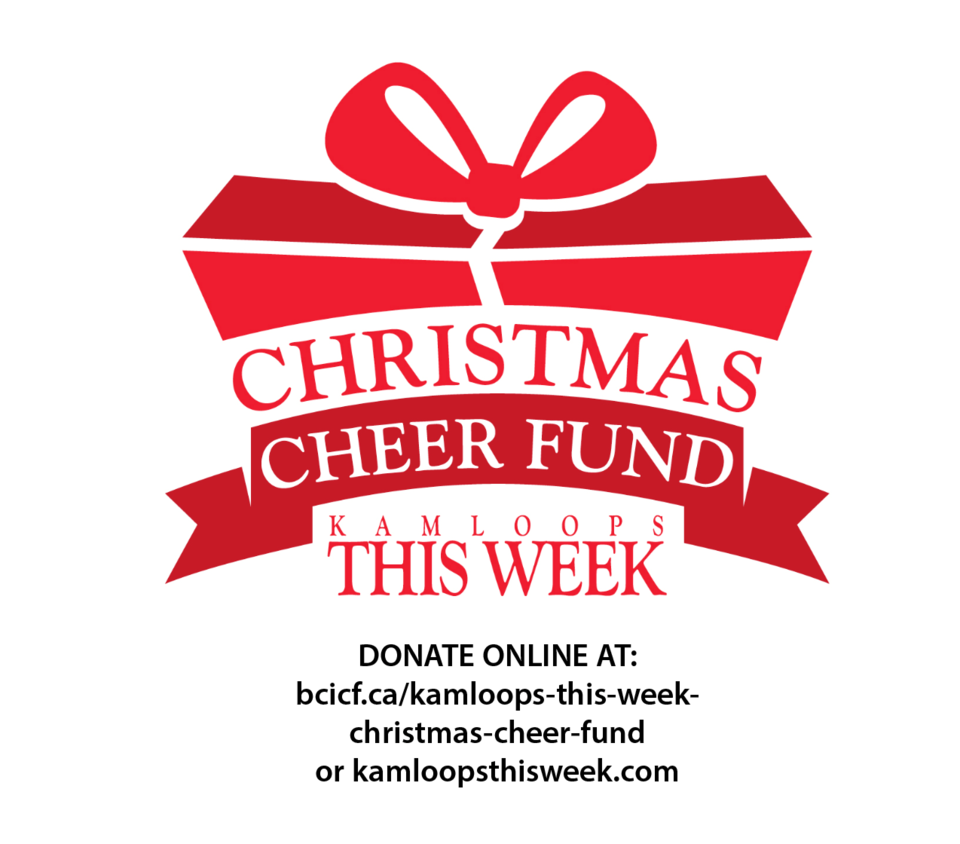 Eddy said without the work of the centre and other autism programs and services, many children there wouldn't be able to communicate or be at school. Some might not even be able to be with their families.
"It could even mean the difference between independent living, semi-independent living or dependent living," she said.
About half of the centre's funding comes from agreements with schools, both public and private, while the remainder comes from grants and donations.
The KTW Christmas Cheer Fund, Eddy said, is a key part of that funding.
"Christmas Cheer is really essential to that. It has given us some stability in funding," she said.
The centre also relies on funding from organizations such as the United Way and its own initiatives, including the Dream Vacation lottery, which is running until Jan. 13.
The centre is named after Chris Rose, a longtime educator whose greatest focus has been to support those with special needs. Rose founded the Chris Rose Foundation, which has continued to be instrumental in raising funds for the centre.
For more information on the Chris Rose Therapy Centre for Autism, go online to chrisrosecentre.org.
THANK YOU, DONORS!
BBC Old-Time Fiddlers Kamloops branch: $100
• IG Wealth Management: $1,402
• Donald & Kathleen Gienow: $50
• Nel Sarrasin, in memory of Gordin Sarrasin: $100
• Susan & Ron Durant: $100
• John & Val Kemp: $100
• Greg Harris: $50
• Simone Werstiuk, in memory of brother Carmen Werstiuk: $50
• Kim & Andrew Cooper: $150
• IG Wealth Management/Chris Nagle: $500
• Cal & Pat Moulton: $100
• Richard & Terry Taylor: $100
• Nolan Pastoor Real Estate Corporation: $1,500
• Sharlene & Darren McIlwain: $158
• Margaret Sandulak: $100
• Sarb & Kam Chattu: $100
• Anonymous, in memory of Rose Goar: $50
• Anonymous: $50
• Ed & Dianne Barker: $250
• Anonymous: $50
• Abacus Gardening & Landscaping: $1,000
• Dianne Jackson: $50
• Spencer & Janet Bryson: $200
• Vic & Sally Mowbray: $150
• Jo-Mary & Bob Hunter: $200
• Barbara Eagle: $40
• Jerry & Wendy Patrick: $100
• Wendy Dickson, in memory of Peter Basson & John Healy: $50
• Anonymous, in memory of Dave & Sandy: $100
• Barbara Caswell: $75
• Lorna McMillan & Robin Johnson: $75
• Sharon Moore, in memory of Tom Moore: $100
• Anonymous: $100
• Silvia Olson: $100
• Lynne Totten: $100
• Rick Bennett: $50
• Bea Smith: $50
• Amanda Fenrich, in memory of husband Adam: $100
• Linda Jackson, in memory of George E. Wilmot: $100
• Doris Finlay: $20
• Ian & Margaret Stewart: $100
• Amy Regan: $100
• Teresa & Colman Byrne: $200
• Harriett Chave: $100
Total: $8,320