The Kamloops Therapeutic Riding Association is a not-for-profit registered charity that provides therapeutic riding lessons to children and adults with diverse abilities, while also working with at-risk youth.
The association is one of five organizations being helped this year by the KTW Christmas Cheer Fund.
The association works with riders from throughout the Thompson-Nicola region, with some riders coming as far as from Lillooet to participate.
As a social enterprise, the association also provides a community riding program for Kamloopsians interested in getting on a horse.
In a normal year, there would be between 80 and 100 participants per session, with a 12-week session in the spring and an eight-week session in the fall.
But 2020 has not been a normal year due to the ongoing COVID-19 pandemic.
"We were unable to do our 12-week spring session, so we did a small summer session for independent riders only," said Ashley Sudds, executive director of the Kamloops Therapeutic Riding Association.
But that meant numbers dropped to about 30 participants.
The organization tried to offer a longer session in the fall — once again for independent riders — with a bit more success, managing close to 50 riders for those sessions.
With lower numbers, and some of the horses nearing retirement, the therapy horse herd was downsized a bit.
Sudds is hopeful the KTW Christmas Cheer Fund money can help improve the situation for the association in 2021, saying funds can go toward sponsoring a horse or perhaps sponsoring a rider or two who might have aged out of financial support for the program. but would still like to continue with it.
The riding programs are tailored for each individual according to their diagnosis and the association is able to work with a variety of different individuals, including those who are in wheelchairs.
"We have an electric lift," Sudds said.
"It can lift them out of their wheelchair."
Information on volunteering with the association, as well as rider information and information on the Parent A Horse program can be found on their website at www.ktra.ca
People can also take a virtual tour of the facility online and get a chance to see what the location is all about.
It's also where people can go to find out how to support the group directly or to find out more about volunteering.
For more information on the Kamloops Therapeutic Riding Association, go online to ktra.ca.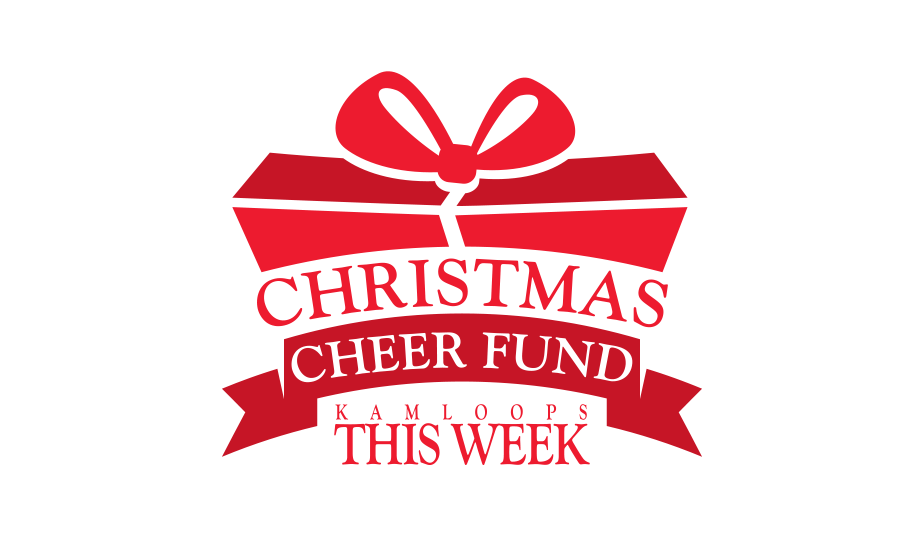 TO DONATE, GO ONLINE TO KAMLOOPSTHISWEEK.COM/CHEER OR DROP BY THE KTW OFFICE AT 1365B DALHOUSIE DR. IN SOUTHGATE (JUST SOUTH OF THE NOTRE DAME DRIVE/DALHOUSIE DRIVE INTERSECTION) WE ARE OPEN WEEKDAYS FROM 8 A.M. TO 4:30 P.M.
THANK YOU, DONORS
Amy Berard: $25
Susan & Ron Durant: $100
Stella Frame: $100
Anonymous: $50
Anonymous: $100
Debra McNichol: $50
Anna Evenrude: $50
Nov. 18
Anonymous: $50
Neil Sarrasin, in memory of Gordon Sarrasin: $100
Phil & Cathy Holman: $100
Canadian Tire: $200
Barb Storms: $100
Darren, Sharlene & Kyle McIlwain: $158
Greg Harris: $50
Marg & Terry Bangen: $200
John & Val Kemp: $100
Twyla-Lea Jensen: $20
Milton & Anna Marie Mankowske: $100
David Whitson: $100
Kathy Kendall: $150
Loni Hamer-Jackson: $50
Norm & Sue McGowan: $100
By donation from BBQ at VW Turtle Race: $185
Tom & Sharon Moore: $100
Gladys & Ken Klepachek: $100
Kamloops Aberdeen Lions Club: $180
Mrs. M.I. Stewart: $100
Amy Regen: $100
Old Dogs Senior Hockey: $790
Nov. 25
Donna Geefs & Ross Styles: $100
In memory of Mary Helem: $25
Sylvia Olson: $100
Anonymous: $100
In memory of Dave and Sandy: $100
In memory of Ruth Cooley: $50
In memory of Sarah McAlary: $150
Eleanor Nicoll: $500
In memory of Stan and Jack Tash: $50
Beth Dye: $50
Anonymous: $100
Lynne Tott: $100
Peter Humphrey: $100
Michael & Maureen McInnes: $100
Celeste McLaren: $150
Louise & Ron Oyler: $100
Gerald & Wendy Patrick: $50
Caitlyn Winter, in memory of grandfather Walter: $50
Lance Weisser: $20
Tina Lange: $100
Anonymous: $100
Steven & Susan Baardsen: $100
Ken & Marylyne House: $100
Anonymous: $260
Harriett Chave: $100
Norio & Marie Sakaki: $100
Elizabeth Price: $50
Butch & Sharon Beblow: $75
Colman & Teresa Byrne: $200
Pat Davies, in memory of husband Bill Davie: $100
The Posse: $100
Anonymous: $150
TOTAL: $7,138