Failing brakes is the suspected cause of a three-vehicle crash near Walmart on Sunday morning that sent a number of people to hospital.
Kamloops RCMP Staff Sgt. Edward Preto said witnesses say an older motorhome was driving north on Hillside Drive, down a steep hill, when its brakes appeared to have failed.
"It was unable to stop and went through two intersections, striking two smaller vehicles, causing one vehicle to flip on its side," Preto said.
The crash occurred at 11:15 a.m.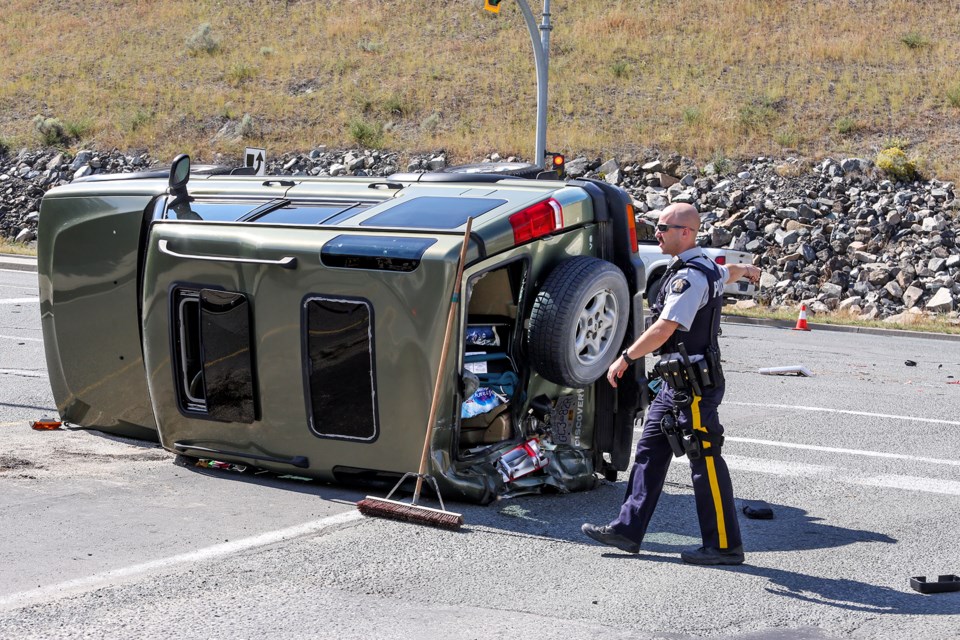 The motorhome suffered extensive damage, as did a Land Rover Discovery, the vehicle left overturned.
Preto said some of the occupants of the three vehicles were taken to Royal Inland Hospital for treatment of undetermined injuries.
He said the investigation into mechanical condition of the RV is ongoing.