A new wildfire has grown to at least six hectares about 20 kilometres south of Kamloops has led to an evacuation alert from the Thompson-Nicola Regional District for properties in the area.
The fire is burning four kilometres northeast of Stump Lake on the east side of Highway 5A. The evacuation order also covers some areas on the west side of the highway.
The BC Wildfire Service said the fire is being tended to by four helicopters and three ground personnel.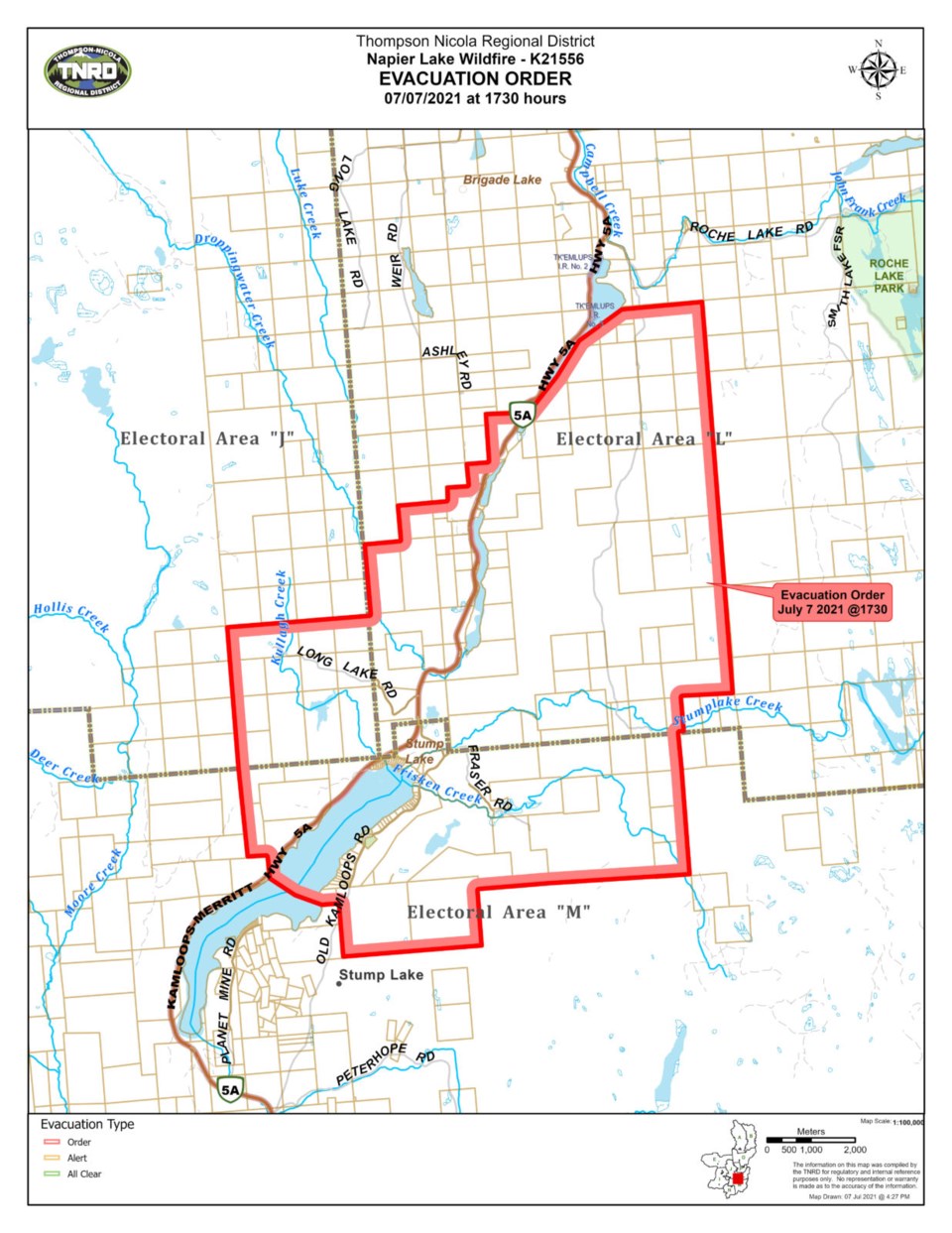 The evacuation alert applies to 96 properties, including:
8420 to 8588 Fraser Rd;
80 to 200 Golden Quill Trail;
7085 to 7745 Hwy 5A;
11425 Kamloops-Merritt Hwy 5A;
8745 to 8805 Long Lake Rd;
8165 to 8895 Old Kamloops Rd;
7630 to 7650 Raven Ridge Rd;
6465 to 8145 Trapp Lake Rd; and
16 to 72 Windy Way
The alert also applies to any property included in the evacuation order area on the map provided by the TNRD. The TNRD initially issued an evacuation order, but according to the BC Wildfire Service, rain and suppression efforts meant the order was downgraded to an alert around 7:15 p.m. Wednesday evening.
Photos posted to social media showed the fire encroaching nearby homes there and a smoke cloud was visible from behind the hills south of the city.
The fire is one of 201 active fires in the province and one of 73 burning in the Kamloops Fire Centre.