The Thompson-Nicola Regional District has issued an evacuation alert for 119 properties north of Kamloops Lake.
The alert is due to the Sparks Lake wildfire, which has recently seen increased activity on its southern and eastern flanks.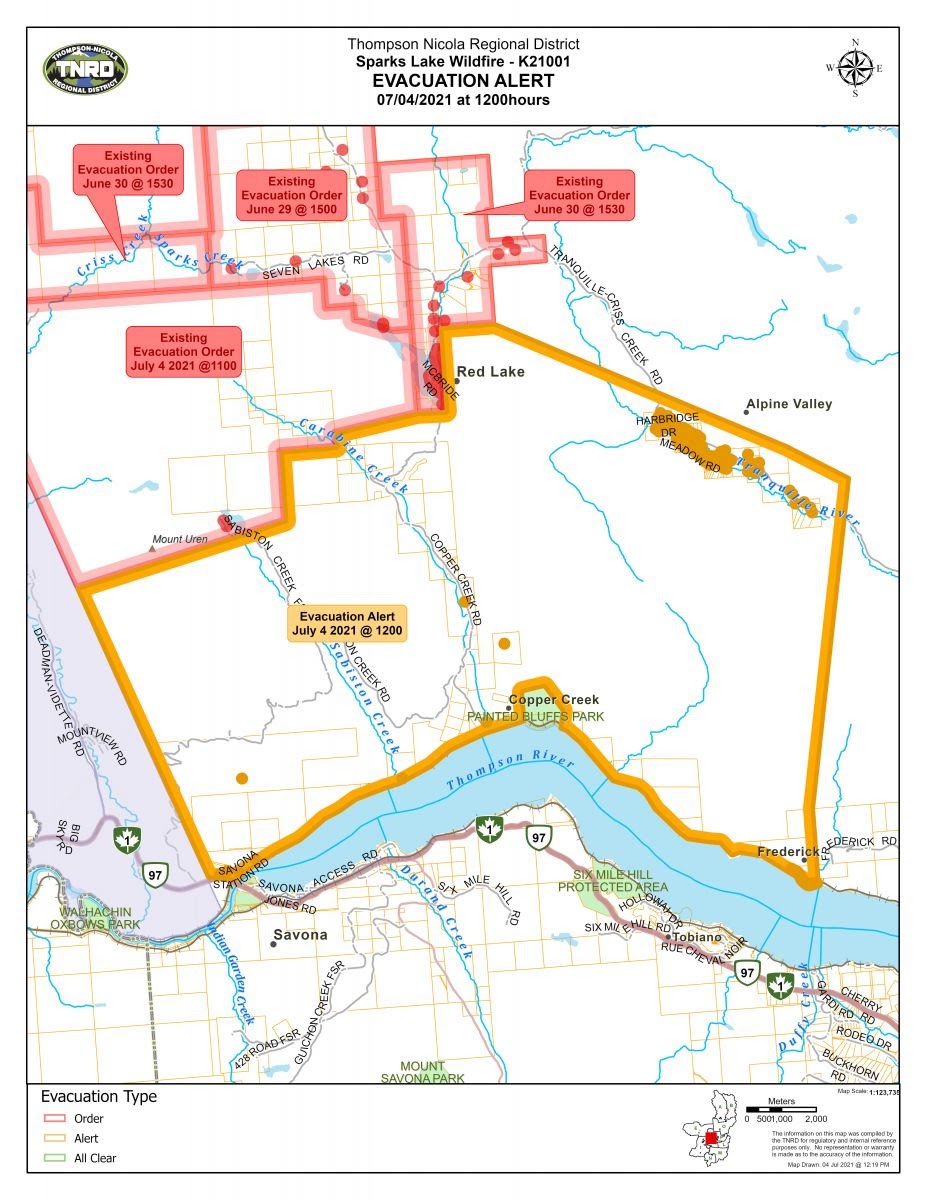 The properties under evacuation alert are:
1280 to 2245 Copper Creek Rd;
3037 and 3040 Dale Rd;
6304 to 6436 Frederick Rd;
9652 to 9596 Harbidge Rd;
9620 to 9792 Meadow Rd;
2040 and 3672 Sabiston Creek Rd;
320 to 360 Savona Dump Rd;
7788 to 7821 Savona Station Rd;
9540 to 10071 Tranquille Criss Creek Rd
Any other properties on the TNRD's map of the alert area.
The alert is in addition to a number of evacuation orders on all sides of the fire, which was last measured by the BC Wildfire Service at 36,300 hectares.
At last update, the BC Wildfire Service had 135 firefighters on the blaze, along with 19 helicopters, air tankers and 24 pieces of heavy equipment.
For other evacuation orders and alerts in the TNRD, go online to the regional district's dashboard page.