Four archaeological sites were discovered in Riverside Park last summer as part of an archaeological assessment tied to flood-protection work in the area that is set to begin this year.
Tk'emlups te Secwépemc archaeologist Leslie LeBourdais said four new archaeological sites were registered following an assessment conducted last summer.
An image outlining the locations shows one site to the left of the Riverside Park pier, two sites between the pier and the Sandman Centre parking lot and one site directly to the north of the Sandman Centre parking lot.
"Not to our surprise, there was intact deposits throughout the park," LeBourdais said. "Even though these were just sort of a limited area where our testing was conducted, we recovered some incredible data."
LeBourdais said the sites show continuous occupation of the land for up to 4,000 years. Diagnostic and historic artifacts were recovered, including one that showed social gatherings occurred in that area.
In addition, the artifacts tell the story of how the area and landscape has changed, LeBourdais said.
Items found in imported fill near the parking lot was likely brought in when the arena was built. Artifacts found there were not intact, she said.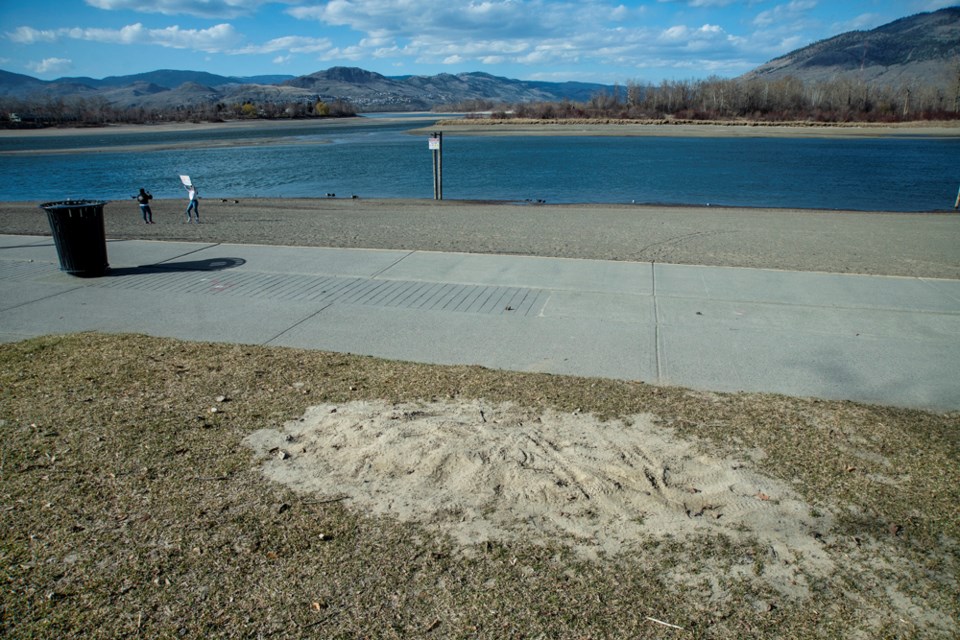 LeBourdais said that following registration of the archaeological sites, they now need to be managed and excavation work will get underway this summer. LeBourdais noted permit applications have been submitted to the BC Archaeology Branch to allow for the next phase of work and, when that begins, she said Tk'emlups will be monitoring closely.
A cultural heritage component will also be included in the park project. LeBourdais said it will help to create cultural awareness and understanding.
"Just based on what we're finding in the archaeological record, the cultural and language aspect of the landscape, I think it's a great opportunity to share that knowledge with the general public to sort of start chipping away at that perception that Secwépemc people were just nomadic scavengers, but in fact had a high level of social complexity and arts and language and a real sense of belonging here on this landscape," LeBourdais said.
Mayor Ken Christian said a knowledge keeper once told him: "The land will tell us the story. We just have to be patient."
In addition, LeBourdais noted plans to potentially rename McArthur Island Community Park, the area on McArthur Island formerly occupied by a golf course and now home to a disc golf course, with a Secwépemc monicker.
The Riverside Park flood-abatement project was expected to begin this spring, but has been pushed back to later this year.
"We were trying our best to get everything constructed by the spring of this year, before this freshet," City of Kamloops capital projects manager Darren Crundwell said. "Unfortunately, that's not going to happen."
The project includes flood-mitigation work to protect critical infrastructure in the park, as well as 700 metres of new trail, removal of buildings, plaza expansion, new lighting and work along the beachfront to improve access.