UPDATE: The Kamloops RCMP have confirmed 29-year-old Jayde-Lyn Heard has been located and is safe.
Kamloops Mounties are extending their search for a missing Kamloops woman to include a man with whom she may be travelling.
On Thursday, Aug. 11, police requested the public's help in finding 29-year-old Jayde-Lyn Heard, who was reported missing on Tuesday, Aug. 9, after she failed to check in with her contacts for several days.
Cpl. Crystal Evelyn said that since the initial investigation began, police have obtained an image of a motorhome she was seen getting into at the 7-Eleven store in downtown Kamloops on Tuesday, Aug. 2, as well as the name of a man she is believed to be travelling with — Christopher Engman.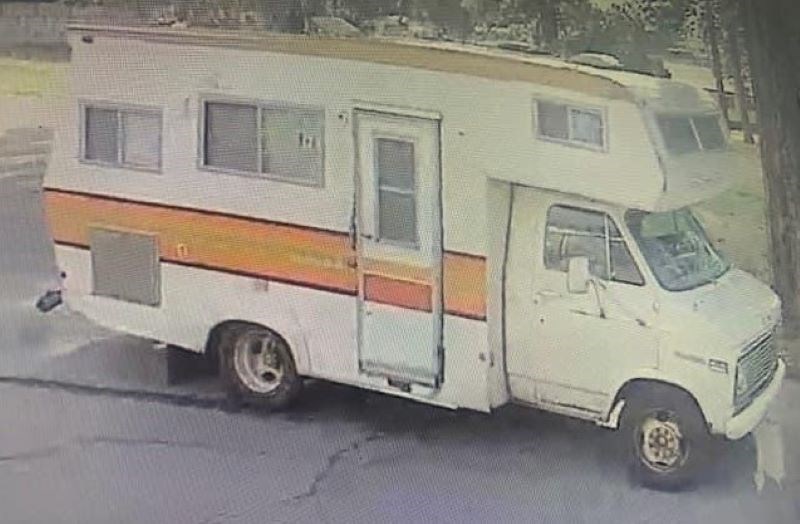 Evelyn said police wish to speak with Engman as part of the ongoing search for Heard.
Heard is white, stands 5-foot-8 and weighs 135 pounds. She has long, reddish hair and a tattoo of unknown description on her upper right arm.
The motorhome is a white 1976 Frontier model with a B.C. licence plate NS3 45F.. It has an orange band along its midsection.
Engman, 49, is white, has blond hair, stands 5-foot-7 and weighs 170 pounds.
Anybody with information on the whereabouts of Heard or Engman is asked to call Kamloops RCMP at 250-828-3000 and reference file 2022-27701.