A suspect has been arrested following the recovery of the Gyldis Pizza food truck that was stolen on Wednesday night (July 21).
Police say they received a report of a suspicious and possibly stolen vehicle at about 9 a.m. on Friday morning.
"A person reported seeing a vehicle, 'Gyldis Pizza,' heading westbound toward Kamloops and was aware it had been reported stolen, due to social media posts. Members attended a gas station, located a vehicle and arrested one suspect as part of the ongoing investigation," Kamloops RCMP Const. Crystal Evelyn said.
Gyldis Pizza owners say they have been "overwhelmed with happiness" from the support they received from the community following the truck's recovery by police.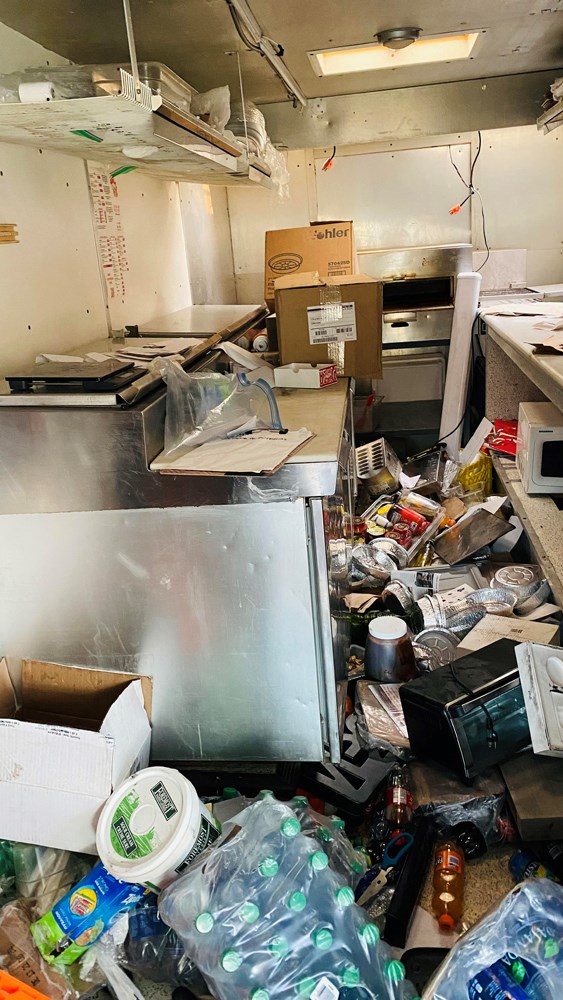 The truck was stolen from its parking spot at 341 Victoria St. W. Gyldis Pizza owners made an appeal online on Thursday.
Police were confident the bright red truck would be recovered and, after being spotted at a gas station in Dallas on Friday morning, police recovered the vehicle.
The inside of the truck, which Sylvia Nino of Gyldis Pizza said was worth upwards of $85,000, was a little worse for wear.
Photos provided by Nino show the contents of the truck strewn about the floor. The cost of any damage to the truck is not yet known.