Tk'emlups te Secwépemc plans to open its own independently run grocery store in 2023.
The 22,000-square-foot, $13.2-million project is expected to break ground in the spring of 2022 on the southwest corner of Highway 5 and Shuswap Road, across from the band's Petro-Canada gas station and car wash, the band's last major business development, which occurred more than 10 years ago.
Chief Rosanne Casimir told KTW the establishment of the reserve's first grocery store will create pride amongst band membership. 
"They're going to be taking a lot of pride in the fact it's going to be providing some educational [opportunities] and entry to future positions in the food industry," Casimir said. "And entrepreneurial avenues, as well."
The announcement of the new project comes as band staff responsible for leading the project shift from business planning to implementation.
Devin Gambler, Tk'emlúps' interim manager of business and economic development, said in the past 18 months, they have completed a feasibility business plan through Vision Quest Advisors, created a band-run corporation for the grocery store and future site development and have conducted topographical surveys, geotechnical investigations and an archaeological study of the site.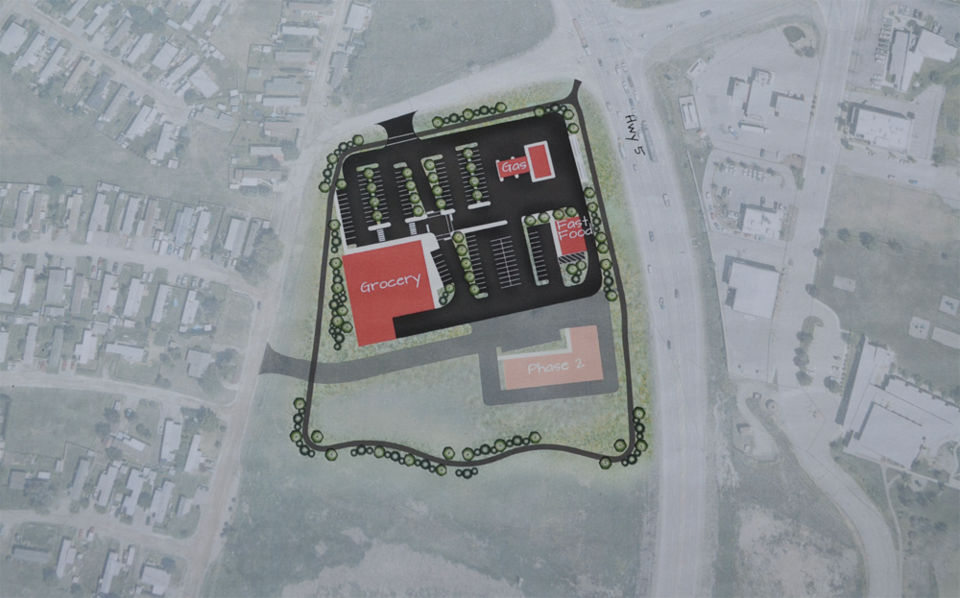 Vision Quest will be the project manager from planning through to launch and the band has just hired an architect. The next stage will be to choose a general contractor and construction contractor.
Initial surveying activity is scheduled to begin in early May of next year.
The store will have a major supplier, but as an independent business, there will be opportunities to incorporate local producers and traditional Secwépemc foods that may not otherwise be possible through a lease agreement with a franchise.
Gambler told KTW the band looked at the idea of leasing the grocery store to a chain, but opted not to so Tk'emlúps can have more autonomy and control in terms of adding Secwépemc culture, sustainable farming and medicines to the store.
"These are thing that when we looked at large franchises, they really limit those opportunities," Gambler said. "They like to say that they will welcome that, but really, it's more of a back shelf type of thing. It's not prominent, whereas we want this to be prominent."
He said the business case was very attractive, which also prompted the band to decide to run the store.
VisionQuest Advisors owner Jay Savage said there has been growth in that area of Kamloops and it supports the establishment of a grocery store, noting developments along Shuswap Road and in Sun Rivers, as the store will not only serve Tk'emlups members, but all people living in the area.
"You look at the number of people who live over here that have to get over the river and go somewhere else to buy groceries that are now going to have something closer," Savage said.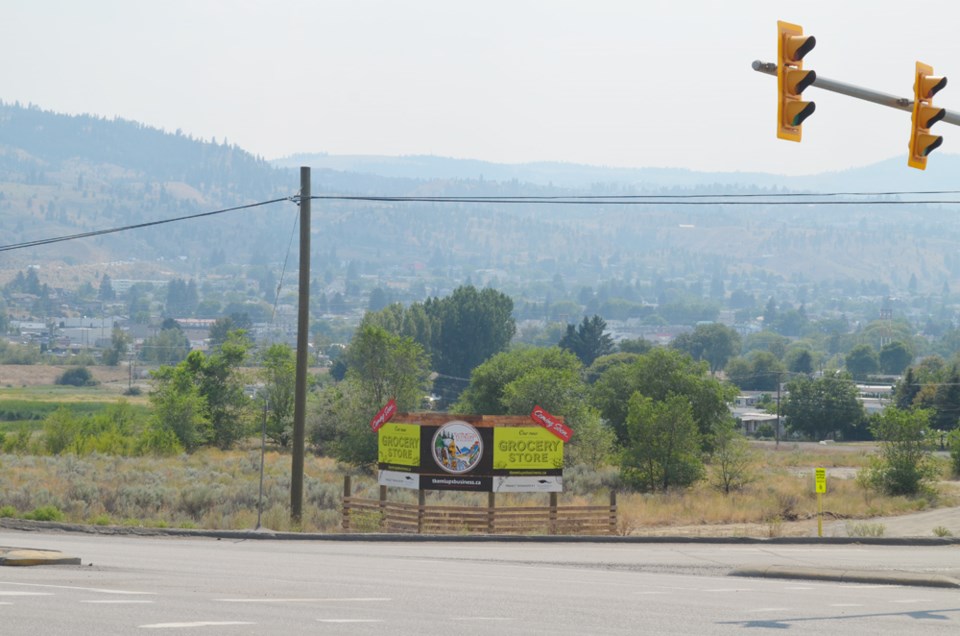 Casimir estimated between 5,000 and 8,000 people live on the reserve, which is also a hub for other First Nations in the area.
A store name is still to follow, but for now is being referenced as Tk'emlups Grocery Store.
The business is expected to created 150 jobs — 50 in the first year and 100 more by the fifth year of operations, between full-time, part-time and seasonal positions. Employment opportunities will be available for band members.
The project is being funded via a loan from the Royal Bank of Canada.
Tk'emlúps has envisioned opening a grocery store on its reserve for years, with plans dating back to 2005.
Casimir said the band wanted to build a grocery store because it is something every community needs and it has been a request of membership for some time.
The development of an on-reserve grocery store is also a goal within the band's community plan.
The grocery store will be the first step advancing the commercial portion of Lot 164 within the Chief Louis Centre as the band has future business plans for the property.