A longtime Thompson-Nicola Regional District director is breaking rank and accusing the board of directors of complicity amidst spending revelations reported last week by KTW.
Last week, KTW reported more than a half-million dollars charged to former TNRD CAO Sukh Gill's taxpayer-funded credit card in five years, prior to his sudden departure last year.
The spending included on parties, restaurants, coffee shops, hotels, gifts and more. Regional district board chair Ken Gillis earlier told KTW the board did not know the extent to which the spending occurred and called it "distressing" and "excessive."
TNRD Area E (Bonaparte Plateau) director Sally Watson, however, said the board did know and that spending was part of the culture of the TNRD, pre-dating her election in 2002.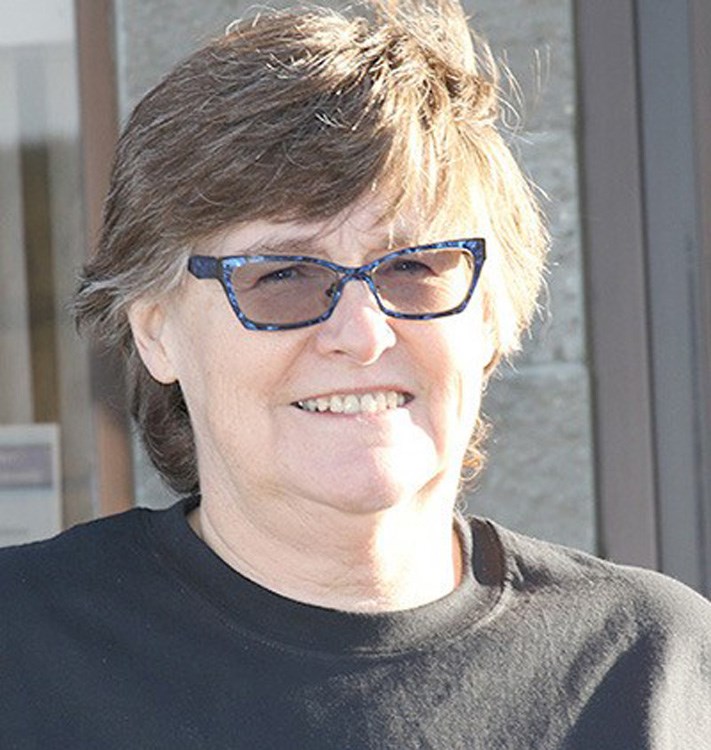 Watson said she expects blowback from colleagues, after Gillis was deemed by the board to be spokesperson on the matter, but she is speaking out.
"Because I have to live with myself," Watson said. "And my code of ethics, as opposed to their code of silence — I'll take my code of ethics first."
Watson said spending was bad in the early 2000s. She said Kamloops politicians participated in a so-called "Kokanee Club," going for beers after meetings on the taxpayers dime, usually at Hotel 540.
Watson said the spending got worse in the past decade.
Gill became TNRD CAO in 2011. Watson pointed to UBCM functions and high-end hotels and justifications made by the board — that the high-end hotels limited walking for older directors and the events were for networking purposes.
She dismissed those arguments and called criticism by the public, with respect to board complicity, "absolutely justified."
"There was never any attempt to do it less expensively," Watson said. "And this is all on the board. This has nothing to do with decisions made by staff members."
"The board has the choice of making changes and they neglected to … I think this lands directly at the board table and we need to make changes," Watson said.
She questioned whether cultural change will occur on the regional district board and pointed to 2020 as an anomaly with respect to expenses, given the COVID-19 pandemic and an inability to gather.
Watson criticized a decision last summer to limit taxpayer-funded alcoholic drinks at UBCM events to two.
SEARCH THE KTW DATABASE
Kamloops This Week readers can peruse five years' worth of 
Sukh Gill's TNRD credit card spending via a spreadsheet created by KTW chronicling regional district credit card statements and receipts.

The spreadsheet can be sorted in myrIAD ways, from amounts to type of expense to vendor — and more.

To view it, go online to
 https://tinyurl.com/y4ccrtr9.
No alcohol should be funded by taxpayers, according to Watson.
In addition, she said: "If we're all responsible for our own meals, perhaps we wouldn't be ordering the $55 appetizers."
Watson said she and other directors (including Area P director Mel Rothenburger) tried to make changes over the years but failed to garner enough board support.
She said others went along with the spending, despite feeling it was wrong, conceding she also took part in the dining and drinking.
"If you're not part of the crowd, it's hard to get things done," she said. "And so, you know, wrestled with my own code of ethics. And I did, I joined them whenever I had to. I drank, too. I joined them whenever I really felt that I needed to get along with these guys."
Watson said she also raised concerns about the board's decision to have Gillis speak on behalf of all directors.
Some Kamloops politicians on the TNRD board continue to defer comment to Gillis, while others have chosen to speak to Kamloops This Week.
Watson spoke to the regional district's legislative services department and she said she was advised she could speak about the spending, but not matters pertaining to Gill.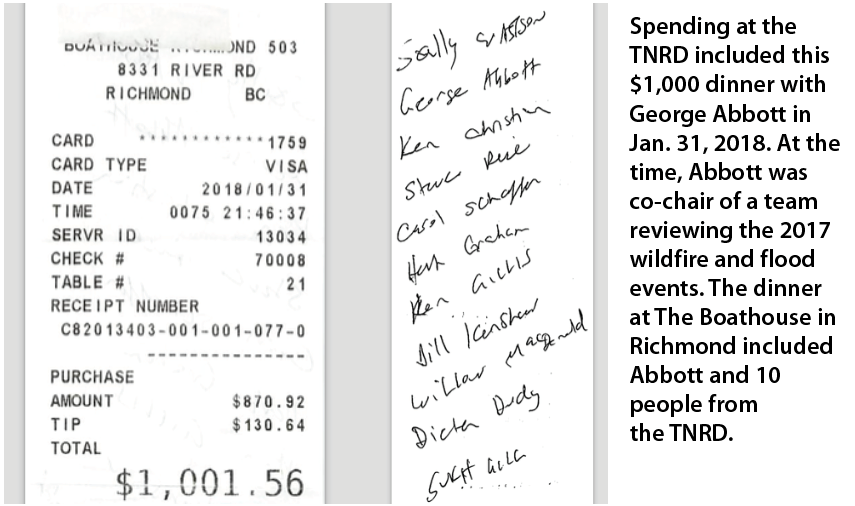 KTW reached out to the Kamloops mayor and council members for comment, including TNRD directors and non-directors.
The mayor and the city's longest-standing councillor — TNRD directors Ken Christian and Arjun Singh — referred comment to Gillis.
Asked about Kamloops taxpayers wanting to hear from their elected officials on the spending issue, Christian said directors take an oath of office not to discuss matters discussed in closed meetings and declined to comment on anything related to Gill. Singh also declined to comment, despite speaking with another media outlet on the matter last week.
"It was an error," Singh said, telling KTW he apologized to the board for speaking to media.
"I told chair Gillis the next day that I made a mistake there, so we talked about that as a board and we feel that it's the best way going forward with communication on this particular issue."
Since his time as a TNRD director, which began in 2018, Coun. Dieter Dudy said he would have dinner and a couple of glasses of wine, but did not partake in excessive spending. He said spending at the TNRD was different from that at the city and he questioned it, but did not query it formally.
Asked why he didn't speak up, Dudy said: "It's a good question and it's a fair question. Maybe because I thought, 'Well, that's the way they do things here.' I didn't know enough about the culture of the board at the time to question it and nobody else ever seemed to either.
"Normally, I would have said something and, when we did have that discussion, then was when I realized now we can all speak on this issue. I don't know. It's a fair question and I can't give you an honest answer."
Dudy said he regrets that decision and calls it a "black eye" for the TNRD. He said spending has since been reined in.
Coun. Dale Bass called the spending "stunning" and "discouraging." She labelled criticism of the board "beyond fair," but noted some directors questioned behaviours at the regional district.
"For example, I was quite stunned to go to my first TNRD event and discover it was an open bar," Bass said. "That's not what we do at city council. However, TNRD — I was told, this is how they do it at TNRD. Being new, who's going to question it, right? Although it did bother me."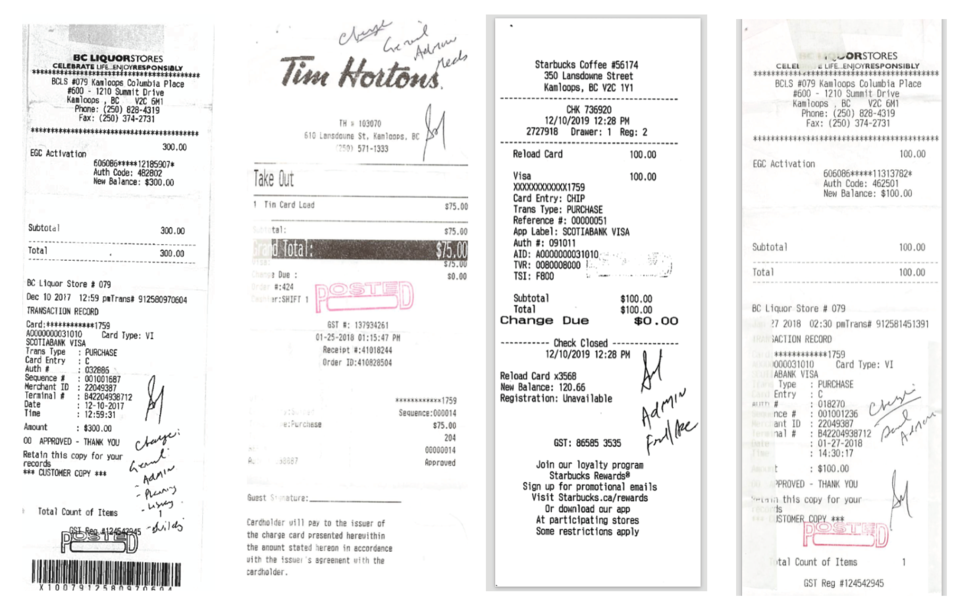 Bass reiterated directors are in a difficult situation with respect to speaking publicly and legal issues involved with the departure of Gill, something she said frustrates her.
Bass noted some changes at the regional district in the past 18 months in filling policy gaps, including reducing the limit of the CAO's credit card, limiting the number of drinks at UBCM events to two and authorization for the new CAO to make additional changes, as needed.
Councillors Mike O'Reilly and Kathy Sinclair did not return calls from KTW. Sinclair said in a text message: "I am unable to say anything that Ken Gillis hasn't already said."
The three city councillors who do not sit on the TNRD board spoke to KTW, all three of whom criticized the spending.
Coun. Denis Walsh called the expenditures "outrageous" and said the TNRD should have had better controls in place.
He said after a certain amount of time, some staff and politicians gain a sense of entitlement and Kamloops taxpayers pay the price, with about one-third of the TNRD budget funded via city property tax bills each year.
"This is not a regional matter," Walsh said. "This is a Kamloops taxpayer matter."
Walsh said he has been assured changes have been made and that it is unlikely this scale of spending could ever happen again, which he said is reassuring.
Coun. Bill Sarai said it is "concerning" how much someone could charge to a taxpayer-funded credit card.
He said TNRD board directors and staff are already paid salaries. He noted they do not work in the non-profit sector, where rewards for hard work and limited resourcing may be reasonable.
Sarai said the city has "strict rules" and funds meals for council in the event of a busy council day and evening public hearing. He said if councillors want a glass of wine or beer, it is on their own dime. He called such spending "responsible."
The regional district has also said the spending occurred for networking purposes, though many of the transactions involved directors and staff dining with one another.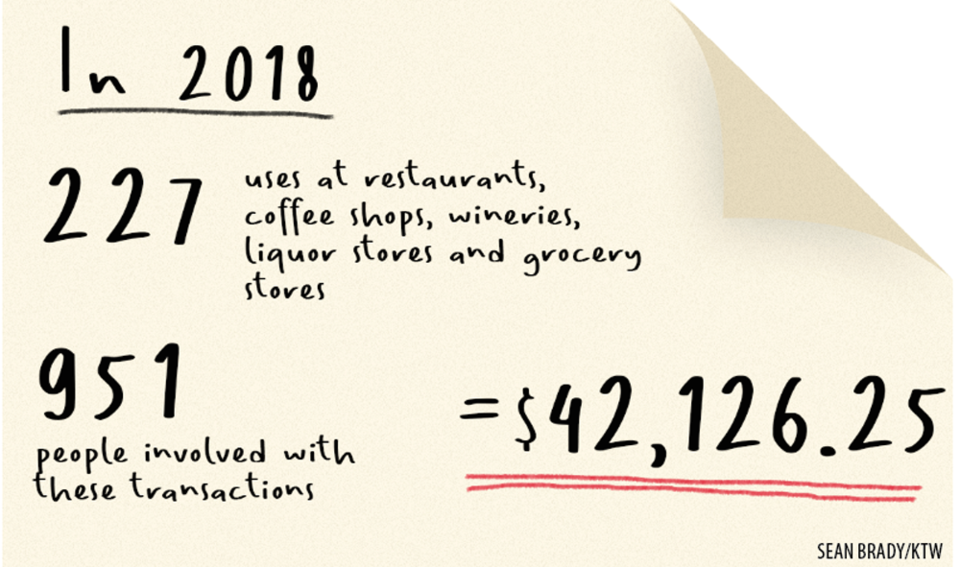 Sarai said when councillors attend UBCM or SILGA events, they network with utility companies, other politicians or otherwise to make inroads.
"For TNRD to build networks with their own directors doesn't make sense to me," he said.
Sarai said the TNRD's actions paint everyone with the same brush, noting he is not in municipal politics for the money, but to serve his community.
"It's unfortunate that a different agency in a local government paints a bad picture for all of us," he said.
Coun. Sadie Hunter called the spending "egregious," noting some of the expenses did not appear to be necessary.
She said council is mindful about spending taxpayer dollars and does not go out for expensive meals. Hunter said when she travels, she often brings her own food, as she is mindful that travel costs are already covered by taxpayers.
"As far as I'm concerned, the public puts trust in their government institutions and they should be able to trust," Hunter said.