The project manager behind big plans — $1 billion worth of development built out over 15 years — for Tranquille said the project is "for Kamloops" and community engagement will begin in the new year.
Project manager Tim McLeod lives on the property west of Kamloops Airport and has been hired by owner British Columbia Wilderness Tours to oversee the neighbourhood plan, describing the vision for the area as an "agri-hood."
He said he has been working alongside a Lower Mainland developer, Ignition Group, conducting due diligence over the past three years. Ignition has a contract to purchase the 500-acre (202-hectare) waterfront property.
To envision what is intended to be developed on the former sanatorium grounds, McLeod suggested picturing a village like Sun Rivers on Kamloops Lake and inside city boundaries, complete with residential and commercial buildings, a developer-subsidized day care (not a school, as previously reported), a community centre, a country lakefront inn, a city park, a boat launch, trails, a farm, a market and a winery. McLeod described plans for Tranquille as a family-friendly community, with 1,500 mixed housing units (from apartments to cottages) and interesting enough to draw people. The village will include waterfront pathways, lookouts, viewpoints and enhanced access to Kamloops Lake and Tranquille River via Kamloops' only lakefront municipal park.
"We will not be calling it a tourism development because it's a neighbourhood — a neighbourhood with a lot of interesting things that will draw tourists, absolutely," McLeod said.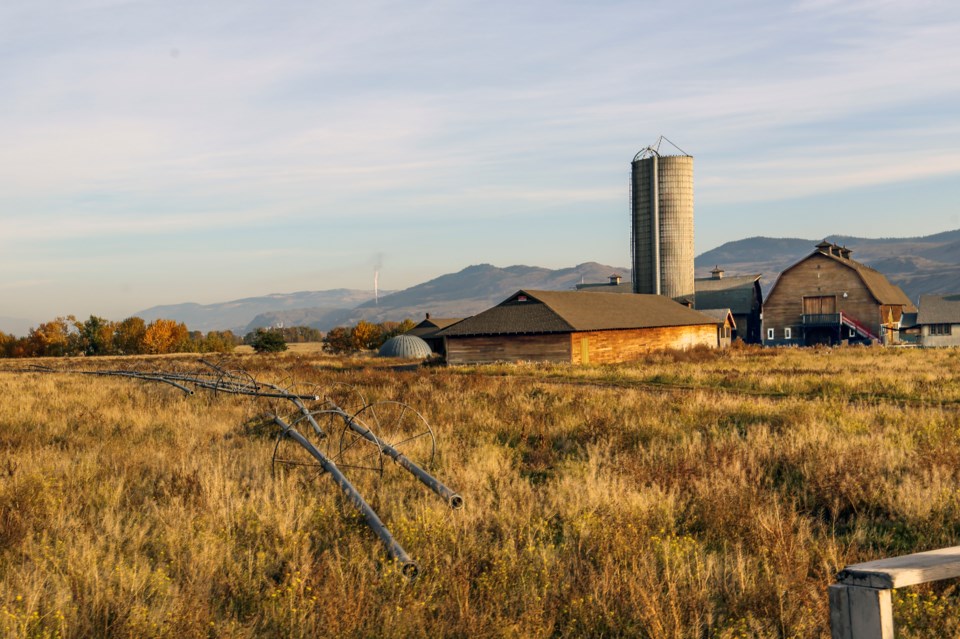 He said community engagement will take place in the new year: meetings by zoom with dozens of non-profits interested in the area, consulting community partners like Tourism Kamloops, Venture Kamloops and the North Shore Business Improvement Association and public meetings.
"We want to put these ideas out there and get people talking so that we have a really clear picture because this development is for Kamloops," McLeod said, noting many families have ties to the area. "We're not building something for people who don't live here … Our first thought is we're North Shore. We have been North Shore for 100 years and we're now redeveloping a portion of the North Shore."
Asked what has changed from previous plans for Tranquille — one that included a golf course — McLeod cited farm boundaries. He said the Agricultural Land Commission and landowners have been discussing plans for the area for three decades and an agreement was made to exclude land in the area from the Agricultural Land Reserve in exchange for farm restoration. He said the 2012 neighbourhood plan for the area captured that agreement and was supported by the ALC. The need to settle farm boundaries remained and was intended to be hashed out when plans moved forward, McLeod said.
"What makes this different today is we've now reached out to the Agricultural Land Commission staff over the past year and then we put a formal application in to the commission to start the process on finally settling the farm boundary," he said. "What we said we would like to do is take some land that sits outside of the Agricultural Land Reserve and put it inside the reserve and, in exchange, take out some land in the reserve to add to the development."
McLeod said the exchange results in a small increase in developable area — about 1.5 hectares. McLeod said this was done to bring development closer together for infrastructure finance purposes, make the farm more cohesive and avoid development in an archaeologically rich area.
McLeod said the property owner, British Columbia Wilderness Tours, was never and is not a development company. He said its intention has always been to find a development company to take the project forward, noting it's taken a decade to find a development company that "has the time and energy to do the proper investigation and has deep enough pockets."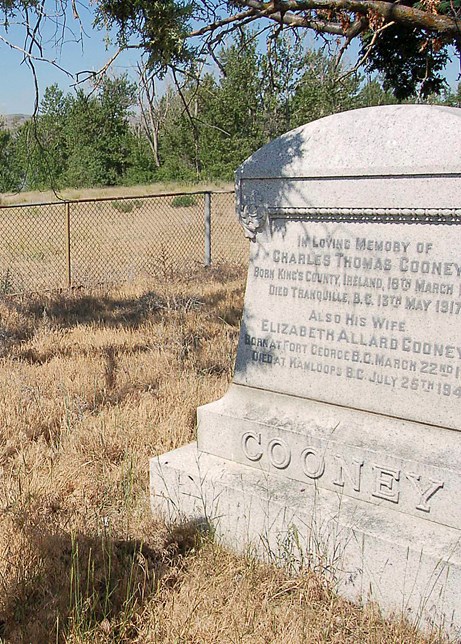 Asked to address those concerned about loss of agricultural land, McLeod agreed it is an important concern, but noted mixed-use farm plans for the area, built around food sovereignty. He said 25 per cent of the land will be developed, with the remainder agriculture, riparian and natural space. Other environmental considerations include a possible wild salmon spawning channel and hatchery.
"We started this spring bringing a cow-calf onto the property to start regenerating our soils. … One needs to look at agriculture and soils and microclimates and how do you bring all of that together to make the farm the most productive possible — and this is what we've done," McLeod said
"On the flip side, to make the development work, we've also had to be very careful to make sure that that financially works because that development will pay for the farm. We're setting aside, I think it's about a $3-million investment into our farm alone and our amenities, which we call our farm. And all the things you and I have chatted about, those will be done at the front end of the project. Most developers don't do that and we do. So I think that will be a pretty exciting thing."
McLeod said the property is a brownfield, dating back to B.C. government ownership in the 1980s. From 1907 to 1958, Tranquille was home to a tuberculosis sanatorium. From 1958 to 1983, it was used as an institution for the mentally disabled.
Since that time, McLeod said, no maintenance has taken place in the buildings and no infrastructure added. He said one hurdle to developing the area in the past has been the cost to remove the old buildings.
The plan now is to deconstruct, rather than demolish, the buildings to reduce the number of trucks with building materials leaving the site and allowing for reuse of materials, including crushing concrete for road base. McLeod said clear safety protocols by WorkSafe BC guide handling of asbestos materials.
Asked what costs will be born by the city, McLeod said water and sewer will be paid for by the developer, as will an extension of Tranquille Road and construction of two crossings over Tranquille River. McLeod said existing farm irrigation infrastructure will be upgraded with new pipe inside existing pipe to reduce environmental impact. A separate well water system will be utilized for drinking water.
Treatment of river water for drinking is too expensive, McLeod said, and testing at Tranquille revealed a prolific aquifer with what he called "terrific" water quality. City garbage collection and fire service are already in place and, McLeod said, would be covered through taxation of the new homeowners.
"There's been some discussion, too, about this idea of urban sprawl," McLeod said. "Again, I'd just like to sit down with people and talk about it because this is not urban sprawl from a classic planning perspective. It's actually redevelopment of the North Shore and the carbon footprint we expect here, we're working to make it as low as possible."
If the ALC approves the application, the project will go to the city for development plans. McLeod said timelines are expected to be impacted by COVID-19.
To engage:
• A new website is soon to launch at tranquille.ca, along with a Facebook page. McLeod said he will respond to questions and comments from the public.
Who is behind the scenes:
• Development company Ignition Group, based out of the Lower Mainland, has an arrangement with the current property owner, British Columbia Wilderness Tours, to purchase the property and put forward the development infrastructure. McLeod explained five legal titles are owned by British Columbia Wilderness Tours. Tim and Annette McLeod currently live onsite. McLeod said he and a few family members plan to live at the new development. Tranquille Farm Fresh is not part of Tranquille ownership, but had an agreement with British Columbia Wilderness Tours to use the location to tell history of Tranquille through theatre and agritourism each fall.