Jaiden Dawyduik walked the runway this past spring in Vancouver Fashion Week. Travelling from Kamloops to Vancouver and Kelowna for her modelling career, the 23-year-old NorKam secondary alumnus dreams next of New York and Paris.
Her portfolio is filled with an array of glossy glamour shots, featuring her striking poses for magazine covers.
However, she was not always so confident in her own skin. Jaiden, who is a trans woman, once struggled with her gender identity. It took patience over multiple years and support from family, friends, employers and schools for her to live openly as herself.
Today, Jaiden said she is "grateful."
"Sometimes I can't believe where I'm at now," she said. "I wish I could just go to my five-year-old self and go, 'This is where you're going to be' and just give myself a hug. 'You made it! You did it!' That's what I think all the time."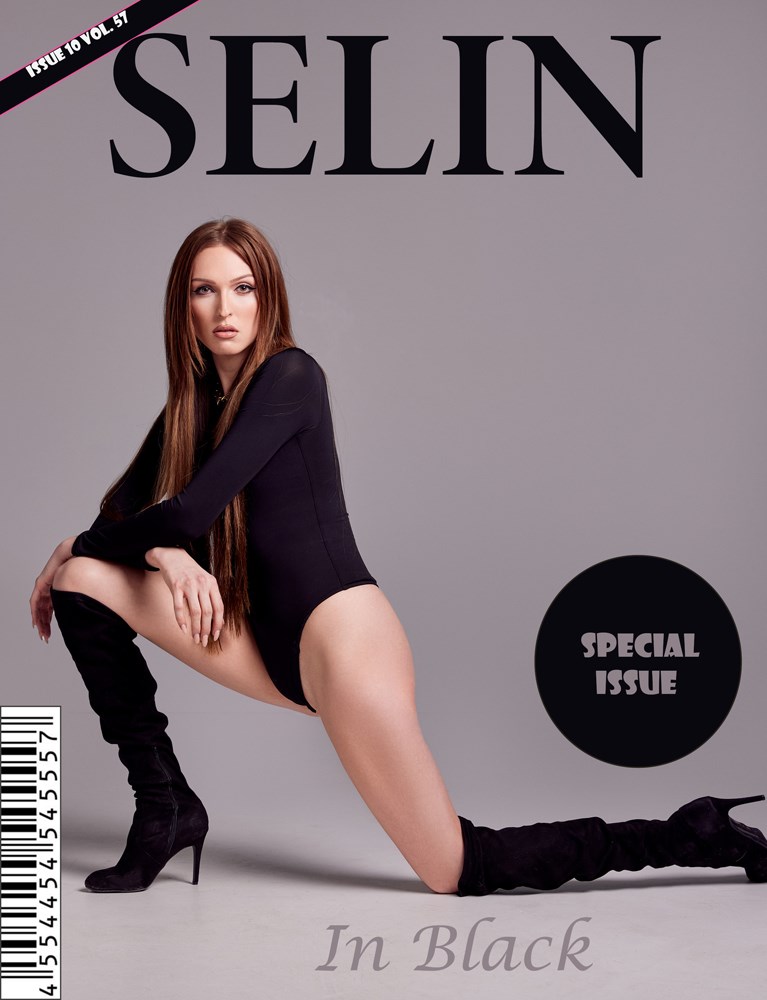 Jaiden and her parents, Brian Vlodder and Sherry Dawyduik, met with KTW during Pride Month, after Jaiden walked the runway in April. Jaiden said she is telling her story to help others who don't know where to turn.
Jaiden said she knew she was different from the age of four and wanted gender-affirming surgery from a young age.
"I would pray to God, like, just make me wake up a girl," Jaiden said.
Brian said Jaiden had Hot Wheels toys as a kid, but gravitated toward dolls and liked to wear her grandmother's high heel shoes. Brian and Sherry bought Jaiden toys she liked and did not force her to play organized sports, such as baseball, when she didn't want to join the boys' team.
"I always told Jaiden, you know, do what makes her happy," Brian said. He said it is "heartbreaking" to hear of parents who do not support transgender or gay children. He believes it is a lack of understanding or education.
Sherry noted a high rate of suicide amongst the transgender community. She said people who may have religious or other beliefs based on their upbringing need to understand: "You have to live for yourself."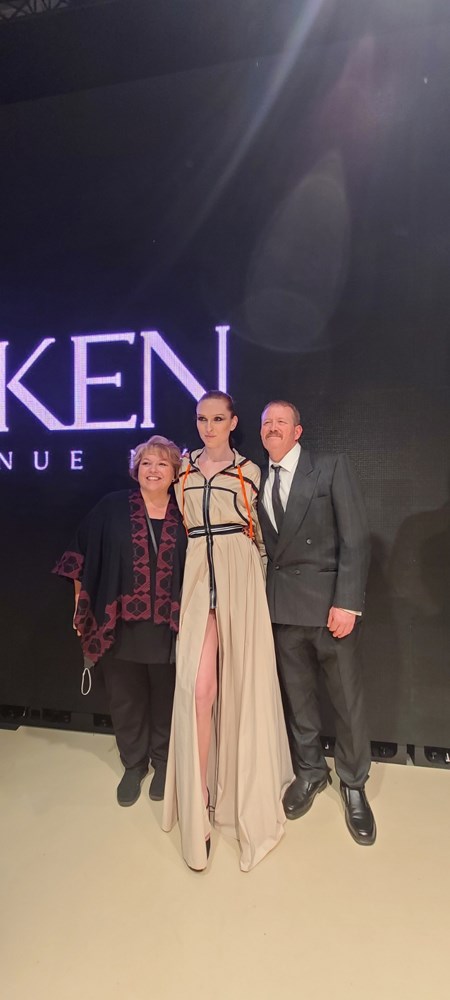 Jaiden said she feels blessed to have her parents.
"I don't know what I would do without the support of my parents," she said. "I have no clue what I would do. Yeah, my heart goes out to anyone in the trans community who doesn't have that support."
Sherry went to bat for Jaiden in middle school to get her excused from an all-boys physical-education class. Jaiden hadn't yet come out as trans, but skipped class because she felt uncomfortable changing in the boys change room. Sherry sat down with school administration to find a solution. Because Jaiden hiked, did yoga and other exercise, the school allowed her to log physical activity for credit.
"I would hand in her sheet and I said, 'Listen, don't worry, she's not going to mess around. I'm going to make sure she gets her activity in because there has to be some form of exercises," Sherry said. "I always just wanted to make sure everyone was on the same page. You can't rely on other people to do that for you, right?"
Sherry said Jaiden also received support from teachers and administration at NorKam secondary, from where she graduated with a hairstyling trade in 2017.
Jaiden began presenting more feminine in high school and started hormone therapy (blocking testosterone and increasing estrogen) at age 16. Jaiden said she thought about transitioning after high school in order to avoid potential bullying, but realized she needed to live her life. She said she received looks from some kids. However, she was accepted by the majority of students due to her personality and support from a tight-knit group of friends.
"That's my big advice — if you know who you are and that's how you feel, do it as soon as possible," Jaiden said. "I feel like I developed in my body more feminine. I didn't have to go through the facial reconstructive surgery or anything like that because I developed more feminine."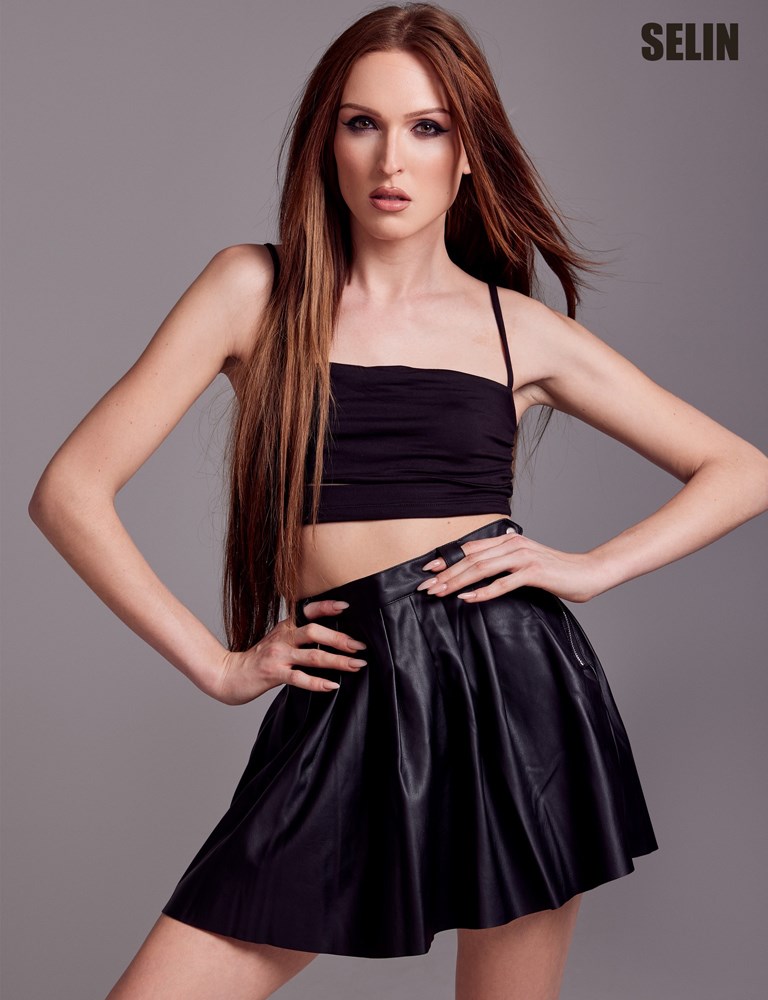 While gender-affirming choices in her appearance began at home, Jaiden's first step in her medical transition was reaching out to a doctor. Transitioning is a complex process that varies from person to person and may or may not include medical transitioning, which consists of hormone replacement therapy and/or surgical procedures.
Jaiden was assessed and referred to a doctor, who prescribed her hormones. Although she was required at the time to go to Vancouver for initial appointments and, eventually, Montreal for surgery, gender-affirming care has become more localized in recent years. The STEPS clinic in Orchards Walk in Valleyview provides first-stage care and surgery can now be done in Vancouver.
Sherry noted one important piece of Jaiden's care included freezing DNA at the Kelowna Regional Fertility Centre (now known as the Olive Fertility Centre Kelowna) to allow her the opportunity to have biological children in the future. It was a difficult decision because it meant pressing pause on her transition, but it preserved her fertility.
Gender affirmation surgery at GrS Montreal took less than two hours to complete, but it took years to get to that point. Counsellors and doctors were required to sign off prior to the procedure and the surgery could not take place until Jaiden was 19.
Jaiden warned others it all takes time and patience. During that period, she was working at an A&W drive-thru in North Kamloops. She would take orders over her headset to drivers and see confused faces when they drove up to the window because her voice didn't match how she looked.
"Just being patient was probably a hard part of it," Jaiden said. "I mean, just every day dressing in clothes that I don't feel comfortable in. "After the surgery, I just finally got to dress in whatever I feel comfortable in … I always had loose clothes and I could wear more my tight clothes, bikini. That was probably my most rewarding thing I got to wear, was my bikini."
"We were bathing suit shopping right away [after Jaiden's surgery]," Sherry added.
In addition to modelling, Jaiden works as a hairstylist at Gosu Hair Studio in Sahali. She said she connected with hair when her clients loved how they looked after a haircut.
Brian and Sherry are proud of how far Jaiden has come and how much she has accomplished with modelling and hairdressing. The trio has since become a source of support for other parents and transgender youth in the community.
"It's been quite the ride and I would never change it for anything," Sherry said.
Jaiden can be found on Instagram at @jaidendawyduik.
Care and support
Trans Care BC is online at phsa.ca/transcarebc/care-support.