A small business owner in Kamloops feels a review of legislation introduced by the B.C. government a year ago is overdue.
In January 2022, full- and part-time employees in the province became eligible for five paid sick days annually after working for at least 90 days. The provincial government said the legislation was introduced in an effort to improve working conditions during the COVID-19 pandemic.
Mitchell Forgie, owner of the Red Beard Café and co-owner of Bright Eye Brewing, said the majority of small businesses support the decision to improve working conditions for their employees, but added there are aspects of the way the process was implemented that could be revisited.
"I think paid sick days are good," Forgie told KTW. "It's just that right now, the incentives and administration are not where they should be. The province rushed this as an emergency stopgap, which is totally fine — we all do that when we have to — but now that it's less of an emergency, a review of how to align and make fair and equitable [programming] is in order."
Forgie said there are complexities for business owners.
"Combined with the employer health tax, this has increased the cost of payroll by 25 per cent in the last year, while the staff themselves have not seen a noticeable increase in their own take-home wage," Forgie said. "There are also costs associated with the administration of who has taken their days, and when, and accounting for that."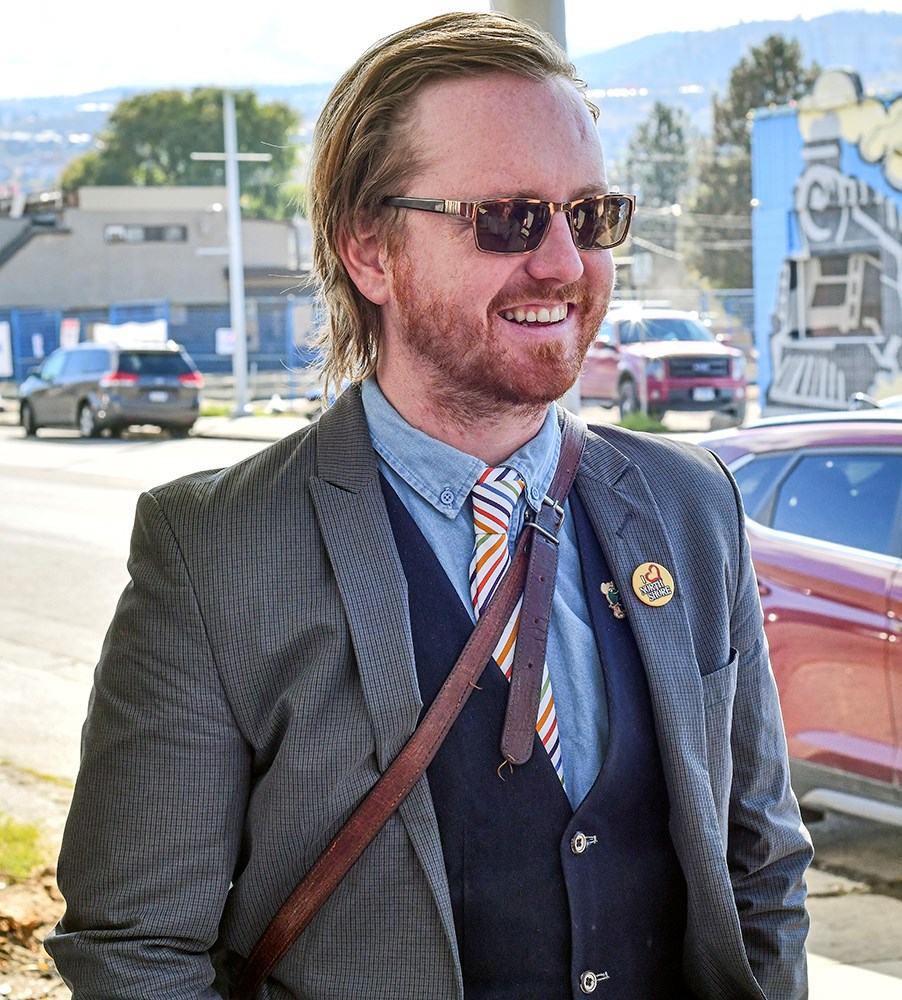 He believes the situation becomes increasingly complex — and costly — for employers when their staff members have more than one job.
"For the business what was three-to-four hours paid, is now three-to-four hours for the person covering the shift, plus three-to-four hours for the person who was not able to come in," Forgie said. "If that person has two or three part-time jobs, they actually get 15 sick days per year, as they get five at each job, or if they change jobs three times in a year, they get five sick days at each job. Many people move jobs, or work many jobs, for multitudes of reasons — especially when they are young and in school and move around a lot — as many hospitality workers do and are."
While Forgie said he supports paid sick days, he remains hopeful the business community will have an opportunity to share their opinions on the process in time.
"Essentially, I would say paid sick days are fantastic," Forgie said. "People, especially in tough positions like hospitality, need security."
With COVID-19 in mind, the concept of taking sick days arguably became more acceptable from a social standpoint, but the cost of taxes, inflation and shrinkflation further complicated the way these kinds of changes impact small business owners, Forgie explained.
He said his employees used all five of their paid sick days in the last fiscal year, noting he had no concerns that anybody was abusing their entitlements.
Forgie remains optimistic that a public review of paid sick leave in B.C. could serve to keep the doors of many small businesses open if innovative solutions could be implemented.
"I would suggest that sick days should be administered and paid out by EI [the federal employment insurance program]," he said. "Most people pay into EI their whole lives and do not collect it. That way, whether a staff person takes five days, or 15 days, all people get it regardless of how many jobs they have or how often they move around. In a massive demographic bubble with so many people retiring and leaving the workforce, and that labour shortage seeing no sign of easing, EI applied to this purpose seems to me to be applicable."
NORTH SHORE BIA HAS CONCERNS
The Kamloops Central Business Improvement Association (KCBIA) downtown believes the changes for paid sick leave have been positive for the majority of employees, in spite of initial feedback it heard from entrepreneurs when the plan was rolled out last year.
"Although the five days had some pushback from the business community, I haven't heard anything terribly detrimental," KCBIA executive director Howie Reimer told KTW. "Here at Downtown KCBIA, we have five sick days and most people haven't used it up."
However, Reimer believes there will always be instances in which employees fall through the cracks and either come to work sick or take advantage of staying home when they're not sick enough to miss work.
"With any system, nothing is perfect, but I think it's important if people are sick, they're staying home," he said. "I do believe that sick days are important and we hope that people use them when they need them."
North Shore Business Improvement Association executive director Jeremey Heighton said he is drafting a report to flag complexities identified by local business owners and operators. He believes these issues impact communities across the province and hopes other business improvement associations will recognize the value of raising concerns with the provincial government.
"If you take a seven per cent anticipated inflation rate and applied it to the minimum wage profile, the cost of five days of sick leave per employee per year is approximately $9,737 per 13 employees," Heighton said. "So, if you have five sick days for every 13 employees, the cost at approximately $20 per hour for your organization is $9,737. If you triple that to 15 days of sick time at that rate, it would now be approximately $29,000," he said.
"If you add that to a seven per cent wage hike … the actual cost to a business is somewhere around $85,000 a year. That's assuming you have 13 employees each paid $20 an hour."
Federal employees and workers in private, federally regulated businesses are entitled to 10 paid sick days per year in public service.
The BC Federation of Labour has called for 15 days of paid sick leave. If that is implemented for all businesses in B.C., Heighton said there will be significant costs to operating.
"There are other costs which will also be hitting businesses in the pocketbook this year — increased food costs for restaurants, 40 per cent year over year, increased minimum wage tied to inflation is expected to be around seven per cent and, in many cases, the increased minimum wage will mean that employers will tip over the $500,000 per year threshold and have to pay health premiums," Heighton said.
"Add to this increased property valuations and the associated increase to property tax bills, increased costs of all utilities and the shortage of labour and this could be a failure year for many businesses in Canada."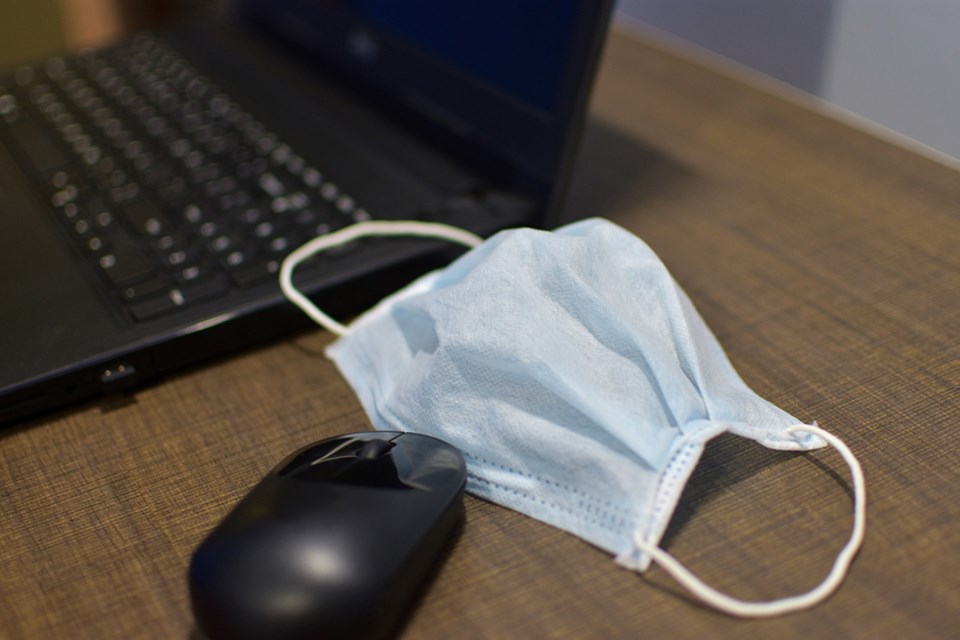 THE FACTS ON PAID SICK DAYS IN B.C.
WORKERS: They can take up to five days of paid leave per year for any personal illness or injury. Their employer may request reasonably sufficient proof of illness. This entitlement is in addition to the three days of unpaid sick leave currently provided under the Employment Standards Act. Employees must have worked with their employer for at least 90 days to be eligible for paid sick days.
EMPLOYERS: They are required to provide eligible employees with up to five days of paid sick leave per year if they need to stay home because they are sick or injured. Employers need to pay their employees their regular wages for these days. They do not have to be taken consecutively. Employees are also entitled to three days of unpaid sick leave.
ELIGIBILITY: Paid sick leave entitlement applies to all employees covered by the Employment Standards Act, including part-time, temporary or casual employees. The Employment Standards Act doesn't cover certain types of employees, including federally regulated sectors, self-employed workers or independent contractors and employees in professions and occupations excluded from the Employment Standards Act. For more on eligbility, go online to tinyurl.com/2s3mh37w.