Sometimes you get a phone call that, for a brief moment, ignites in your mind a flashback sequence of your life, like those rapid-fire clips you see in a movie. Sometimes, again for a brief moment, you wonder: What if?
Such a freeze-frame moment happened to me last week via an email, then a phone call, from the RCMP in Alberta.
The message in my work email box was short, to the point and startling: "Hello Chris, I am an investigator with the Slave Lake RCMP who is assigned to investigating this file. I received an anonymous tip that you may be the missing person Jeffrey Dupres. Are you available sometime this week for a chat? I can be reached at the following numbers below. I can provide more information when we talk."
The message was indeed from a corporal in the Alberta town's RCMP detachment, confirmation of which was obtained via a phone call with the officer and a separate call to the national police force to confirm the corporal's name, location and contact information.
Turns out that an appeal for information on a missing person's case from 1980, involving a then-three-year-old Jeffrey Dupre, led to an anonymous caller suggesting I might be Jeffrey.
The corporal explained that the caller saw my photo — the one attached to this column — and felt it resembled the artist's rendering of what Jeffrey Dupre might look like today, when he would be 46 years of age.
I don't think the sketch looks like me. Nobody I showed the sketch to thinks it looks like me. However, one person who came across my column headshot saw a resemblance and decided to call the RCMP, anonymously, via Crime Stoppers.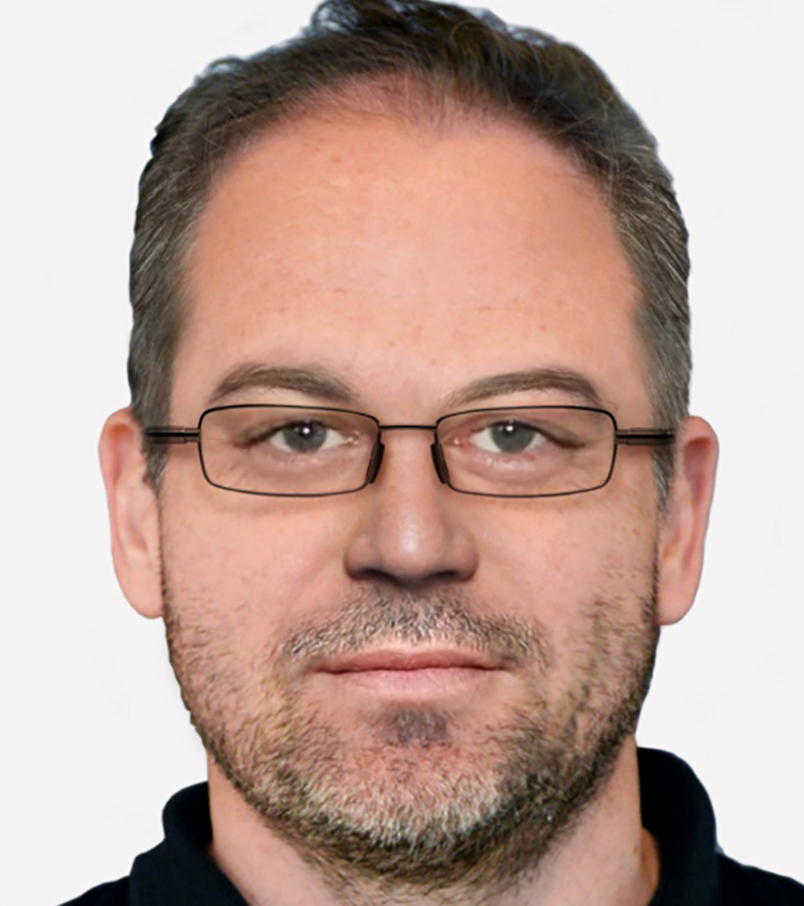 The corporal explained police are obligated to follow up every tip, regardless of how outlandish it may seem. For that, I am grateful for the Mounties' persistence despite knowing such a venture is the longest of long shots. The family of little Jeffrey surely would want police to follow every lead.
I initially replied to the email with the certainty I am not Jeffrey Dupre, based on the fact Jeffrey is almost a decade younger than me, though I added a part of me wishes I was Jeffrey, if only to reverse age nine years.
In my phone call with the corporal, I was asked to state where I was born, list the names of my parents and offer up the number of siblings I have. I am one of six kids born in the 1950s and 1960s, with none of my siblings having been mistaken for a missing child four decades later, as far as I know.
Of course, the fact I look least like the others, and the fact I endured endless adoption jokes as I grew up, made me think, age difference notwithstanding: Could I be Jeffrey?
I was then asked to send a photo of my birth certificate to the corporal, a birth certificate that has resided in an old wallet for about a decade and which is now about as legible as a doctor's prescription, faded as it is.
I further explained to the corporal that, aside from the age discrepancy, I have vivid memories of a young Fouldsy falling off his bike at age five (and having Mrs. Jack carry me home), of a young seven-year-old Fouldsy getting stung by a bee while climbing a slide (and having Mr. Hardman carry me home) and of a young Fouldsy at age 11 stricken with the severest form of puppy love ever diagnosed.
How could I be Jeffrey with those memories? My alleged doppleganger wasn't even born for two of them.
The story of Jeffrey Dupre's disappearance is heartbreaking. On April 24, 1980, the three-year-old was given permission to walk next door to visit his friend while his mom did the laundry. Jeffrey never made it to his friend's home. Multiple witnesses at the time said they saw Jeffrey being led by a woman into a newer-model blue Chevy or GMC truck with a man in the driver's seat. On that very day, police were also busy evacuating parts of Slave Lake due to a wildfire.
Alberta Mounties said earlier this month they believe Jeffrey is still alive. He would be 45, would not have any baby pictures and may wear glasses and walk with a limp (he was wearing orthopedic shoes when he vanished). As RCMP Eastern Alberta District Chief Supt. Gary Graham explained at a March 1 press conference: "You've probably moved around a lot in your early life. Maybe you even feel like you're different than the rest of your family."
Jeffrey Dupre's disappearance is one of too many involving kids stretching back decades.
The sad case of Michael Dunahee, the four-year-old who vanished from a Victoria playground in 1991, is probably the best-known in B.C. Michael disappeared from a playground near where his mom was playing flag football. More than three decades later, the mystery of what happened, despite occasional slivers of hope when a person here or there thought they could be Michael, only to have DNA tests prove otherwise.
And, of course, the Madeleine McCann case continues to create headlines as her parents await DNA tests involving a Polish woman who believes she may be Madeleine, who was three years old when she vanished from an apartment while on vacation in Portugal with her parents.
Kamloops also has a well-known case, that of 21-month-old Edna Bette-Jean Masters, who disappeared in the Red Lake area northwest of the city on July 3, 1960. She would now be 65 years old. Police were seeking a man and woman who were seen in the area in a rust-colored 1959 Chevrolet car with cat eye or bat wing style tail lights and with Alberta plates. The couple was described as being in their late 20s.
Only family members who have been through such a nightmare can comprehend how terrible such an ordeal can be.
I hope that the next time someone receives a stark email such as the one I received, that person may indeed be the loved one being sought for so many years.