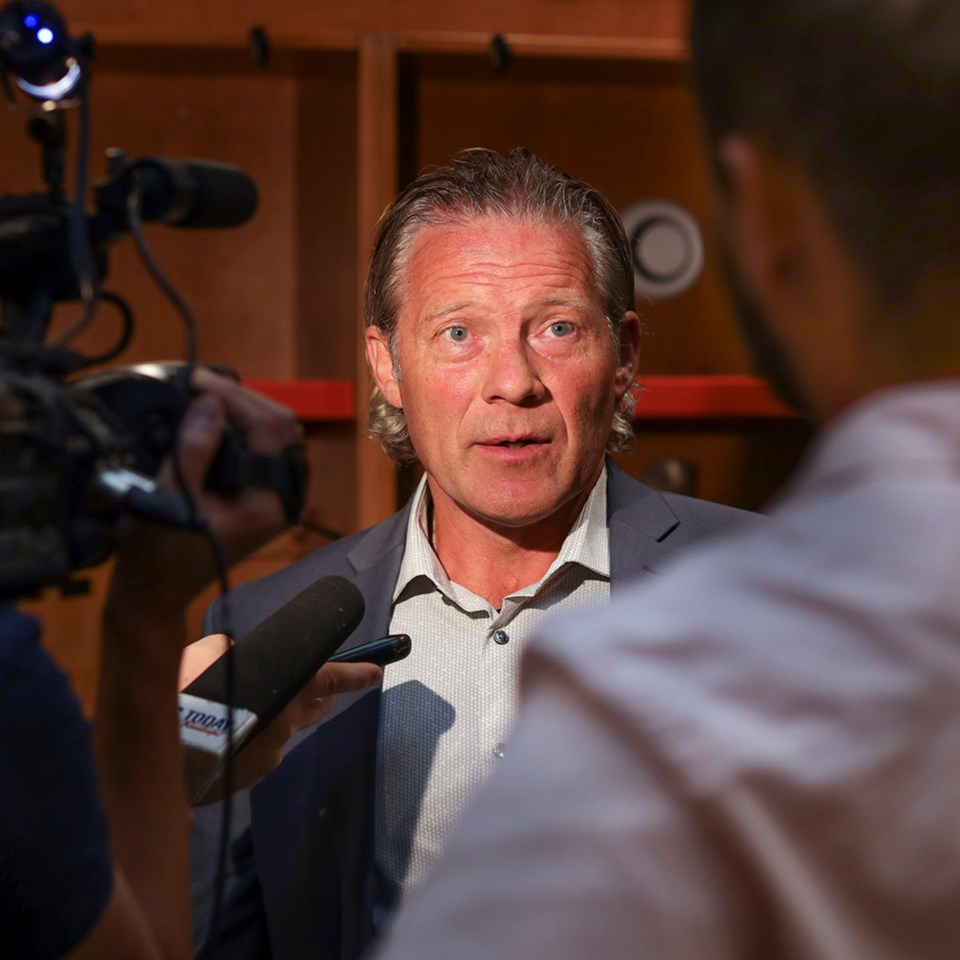 Experience and a steady hand are required as the Kamloops Blazers navigate a winning window.
Shaun Clouston has those in his arsenal and was on Tuesday promoted to general manager and head coach of the WHL club, news announced by majority owner Tom Gaglardi during a press conference inside the Blazers' dressing room at Sandman Centre.
"It became kind of obvious the answers were already here internally," said Gaglardi, noting he did keep an open mind to external applications. "It just didn't feel right to bring a new person in when Shaun knows how to do the job and he has more to give."
Clouston, 53, has been the Blazers' head coach since 2019 and has led the team to back-to-back B.C. Division titles.
The Viking, Alta., product was head coach of the Medicine Hat Tigers from 2010 to 2019 and did double duty as head coach/GM from 2012 to 2019.
Clouston left the Tigers as their winningest coach and enters his 20th season behind the bench with 450 career wins, the 15th-most in league history.
Tim O'Donovan, who was interviewed for the GM position, was promoted to assistant general manager from director of hockey operations.
"Tim's been with the club 12 years now and has done virtually every job there is to do, other than skate for the team," Gaglardi said. "Tim's just a great story, coming in here as a volunteer and learning the trade and excelling at every position he's been in.
"The more I talked to Shaun, the more comfortable I got. And so did Don [former Blazers' president Don Moores]."
Moores was influential in the decision-making process and was planning to host the press conference. He died of a heart attack on June 30 and his presence was felt on Tuesday.
Clouston fought back tears when speaking of Moores. O'Donovan and Gaglardi both spoke glowingly of the born-and-bred Kamloopsian who was 65 when he passed away.
"Our hearts are heavy," Gaglardi said.
Gaglardi plans to fill the position left vacant by Moores, but did not place a timeline on the hiring of a president.
"Don demonstrated how important it was to have that local, senior leader in the community every day," Gaglardi said. "We're going to want to find that person again."
Gaglardi has been tasked with guiding his club through a tumultuous time.
The death of Moores followed the unexpected departure of former GM Matt Bardsley, who in May cited personal reasons for his resignation, most notably his family's desire to be near loved ones south of the border.
Bardsley has since accepted a job with the Philadelphia Flyers in their scouting department, a role that allows him to work out of Portland.
The ship needs steadying and O'Donovan, 34, was always an underdog.
"We didn't want to have a rookie," Gaglardi said. "We had two really strong guys [O'Donovan and director of player personnel Robbie Sandland, 37] who are on the verge of being GMs themselves.
"This would also give Robbie and Tim the best chance to move their careers along, as well. We're in a good trajectory here. There wasn't a need to bring in new viewpoints."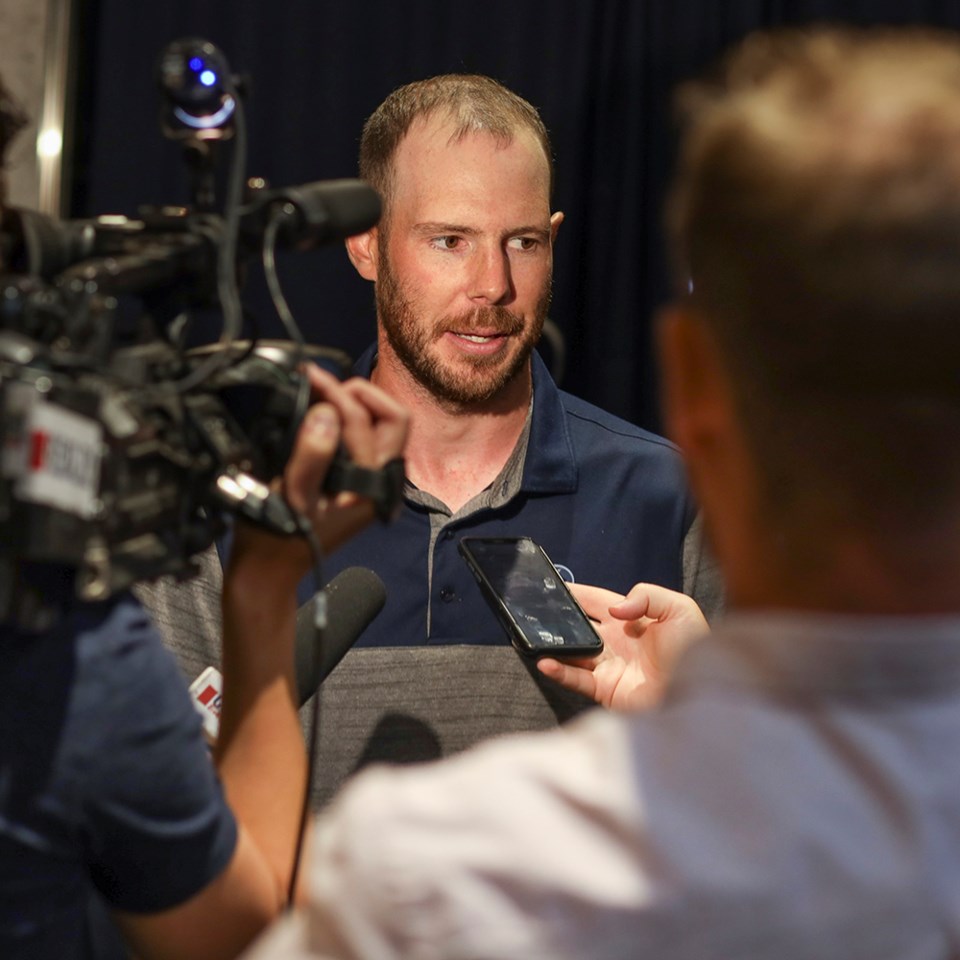 Clouston has no plans to reinvent the wheel.
Sandland and his scouting department will be relied on to run drafts. O'Donovan will continue handling hockey operations duties and will take on more responsibility on the scouting side, where his experience is lacking, according to Gaglardi.
"I think that's why this is going to work really well," Clouston said. "You have to have great people. Between Tim and Robbie, I think we've got both sides of the hockey department covered."
Clouston is ready to get to work.
"I've loved my time here," he said. "We have a great group of players. We have a great staff. I've really enjoyed making Kamloops my home. I've moved my family here. We love Kamloops and I really love being a Blazer."
THE PRESSER
KTW took video of the press conference on Tuesday.
Click here to watch it and catch Episode 9 of Kamloops Last Week on Wednesday for analysis of the organizational changes.