Golf course owners and managers are thankful fairways remained open for most or all of 2020, during which the pandemic shuttered or crippled many sports-related operations across the city.
In some cases, record numbers were posted, with tee sheets crowded by patrons seeking their fix of activity and social interaction in one good walk spoiled.
The other side of the ball marker is food and beverage sales, the lack of which were felt by all local courses to varying degrees.
Kamloops Golf and Country Club general manager Alec Hubert's general take on the 2020 golf season is shared by most in the industry.
"Early on in the year, it was extremely stressful," said Hubert, whose course was among those that shut down for a period in March and April. "We didn't know what was going to happen. There were some sleepless nights. But once golf season kicked in and we got some warm weather and we saw the other restrictions within recreational activities and people just flocking to golf, it certainly alleviated a lot of stress and then it became very exciting.
"You're looking at your numbers going, 'Holy crap. This is way better than we ever could have expected.'"
Hubert and Rivershore Golf Links general manager Kevin Oates said more than 40,000 rounds of golf were played at their respective tracks in 2020. Oates said about 26,000 rounds were played at Rivershore in 2019. Hubert noted a good year at KGCC is usually in the range of 35,000 to 38,000 rounds,
"It was busy and busy is good for business," Oates said, noting the mental-heath benefits of the sport were of paramount importance this year.
Mount Paul Golf Course owner Dan Latin provided a ballpark estimation for rounds played from mid-May onward, a 20 per cent increase in traffic in comparison to an average year.
"I don't think the average person played more because of COVID," said Latin, who watched normally fairweather golfers come in droves to his track during a rainy June. "I think we saw some people that maybe used to play the game — when [other sports and activites] were taken away, they came back to it or maybe they wanted things for their kids to do.
"If we could capture 10 or 15 per cent of those people after this all settles down, if and when it does, it would be good for the game because I think the game has flatlined for a lot of years. We haven't seen growth in numbers."
Mount Paul has a substantial food and beverage operation, a restaurant and patio setup that shines in the summer.
Latin pulled no punches when speaking to how much that side of the business suffered, sentiment shared by Bill Bilton Sr., who owns The Dunes at Kamloops.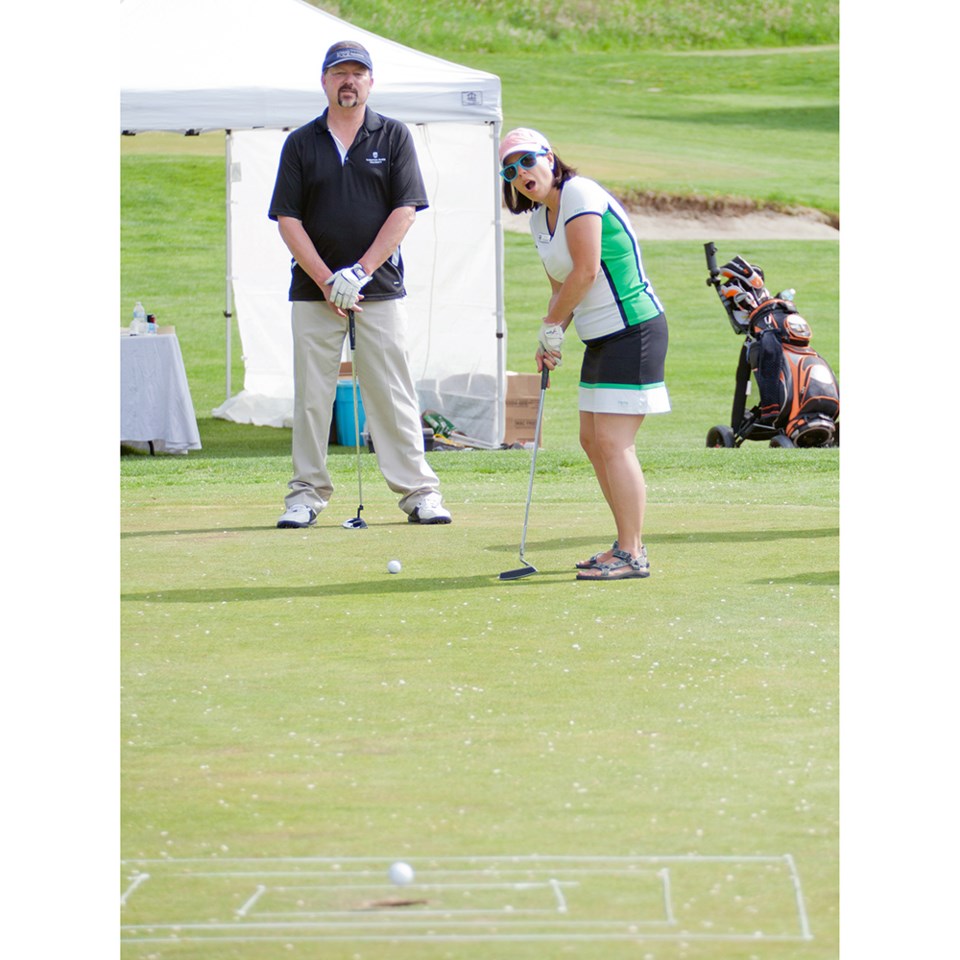 Weddings, tournaments, wakes and corporate functions — and all of the money that comes with those types of gatherings — were buried like a pancaked Titleist in the Road Hole Bunker.
"Boy, I'll tell ya, when it comes to the food and beverage, it's almost a separate business out here — and it's gone," Bilton Sr. said. "It's just that simple. You can't have a banquet of five people."
Bilton Sr. said between 28,000 and 30,000 rounds were played at The Dunes this year, an increase of about 6,500 from 2019, but the on-course eagle did not quite make up for the banquet-hall snowman.
"It knocks the hell out of ya, but we'll tough it out," Bilton Sr. said. "We were happy with the play. It fit right in with recreation for people who were going stark crazy."
Kathy Gook, director of golf at Bighorn Golf and Country Club in 2020, said the course was "extremely busy." There were about 220 members at Bighorn this year, she said.
The KGCC had 506 members across all categories, said Hubert, noting the course has averaged somewhere in the range of 400 to 450 members in each of the previous four or five years.
"We had more members than any year in recent history," Hubert said. "And merchandise sales, it was crazy. The amount of golf clubs and pull carts and things we sold in the pro shop was like nothing we've ever seen. For us, it was certainly a record year."
Rivershore had 435 members in 2020, about 100 more than in 2019, according to Oates.
"Now the challenge is to retain those members," Oates said. "We're super thrilled with how it went out here."
Golfers who reside outside of Kamloops scurried to the Tournament Capital during the pandemic, according to Tourism Kamloops, which reported a 107 per cent increase in destination golf revenue over 2019.
Tobiano Golf Course was named Canada's top course by the World Golf Awards on Oct. 29, a nod that should do favours for coffers in 2021.
"It brings us to the core of a lot of peoples' golf thoughts," Tobiano owner Michael Ternier told KTW.
"Hopefully, it will make it easier to develop the hotel and some of the other properties at Tobiano that are tied in with golf."
Representatives from Sun Peaks Golf Course, Talking Rock Golf Course, Eaglepoint Golf Resort and Pineridge Golf Course were contacted for comment, but did not reply before press time on Tuesday.
Hubert did not pretend to speak for them, but he offered a general projection for the future that suggests the pandemic could end up being a good thing for golf across the province.
"I think everyone is kind of the same in the sense they've had record years," Hubert said. "Talking to Aidan Kelly at Sun Peaks, they had more rounds than they've ever had. Talking to guys in Kelowna, it was the same way. Private clubs on the Lower Mainland were filling tee sheets with 300 golfers a day, with no guest play. Across the board, the golf industry is booming. Everyone is pretty bullish on the golf industry in 2021."