Jenn Jackson's trust in Catharine Pendrel, Keith Wilson and the Kamloops mountain biking community is paying off on the World Cup circuit.
The 26-year-old Barrie, Ont., product moved last spring to the Tournament Capital, eager to learn under Olympic bronze medallist Pendrel and Wilson, who is Pendrel's coach and husband.
"I was in a bit of a slump last spring, so when this idea to move west struck me it was more of a 'why not?' decision," said Jackson, who works as a mechanic at Spoke Bike and Ski.
"I think the riding in Kamloops, the terrain and variety of trails has really enhanced my confidence and comfort jumping onto World Cup tracks here in Europe."
Jackson, whose first full cross-country Olympic women's elite World Cup season came in 2019, posted the best result of her World Cup career on May 16 in Nové Město na Moravě, Czech Republic, finishing 26th.
She placed 38th at the first stop on the 2021 World Cup circuit on May 9 in Albstadt, Germany.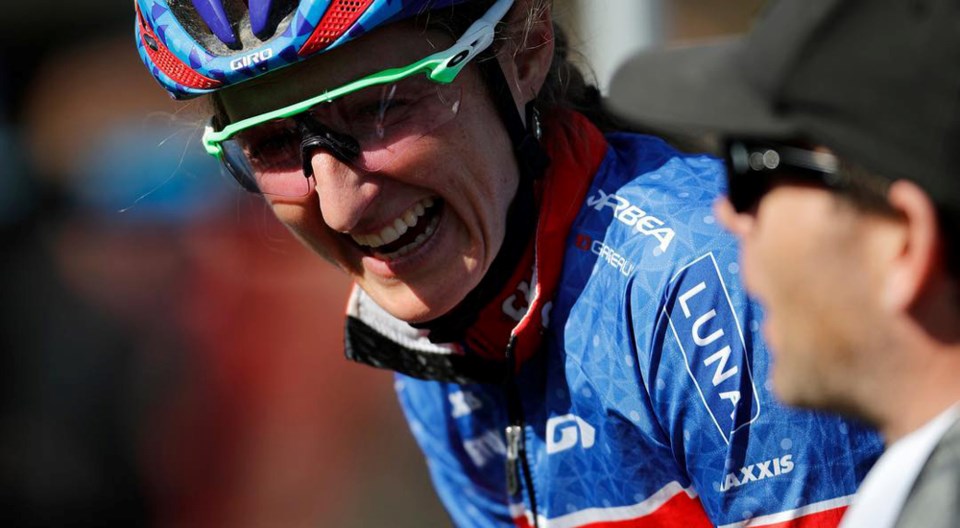 Pendrel is a six-time national champion, two-time world champion. three-time overall World Cup champion, Commonwealth Games gold medallist and Pan Am Games silver medallist.
"Being around someone who has been to the very top of the sport and had an entire career there is mind blowing, but also somehow normalizes having ambitions to be a world-class cyclist, which I've struggled to feel justified in myself," Jackson said.
Pendrel, who is working back to form after giving birth to daughter Dara on Jan. 26, placed 23rd on May 16 in the Czech Republic and 52nd on May 9 in Germany.
The 40-year-old rider's results were good enough to seal her position for Team Canada at the postponed 2020 Olympic Summer Games, which are scheduled to run this year in Tokyo, from July 23 to Aug. 8.
The event will mark Pendrel's fourth Olympic Games.
"In training, I log way more vertical metres than I did back home," Jackson said. "On some of the first rides I did here last spring, I nearly expired trying to keep up with Catharine and Keith on the climbs. Now, if I'm having a good day, sometimes I try to repay the favour."
Pendrel and Jackson are in Leogang, Austria, preparing for World Cup and European series races, including the third of six stops on the World Cup circuit, with the event slated to run from June 11 to June 13 in Leogang.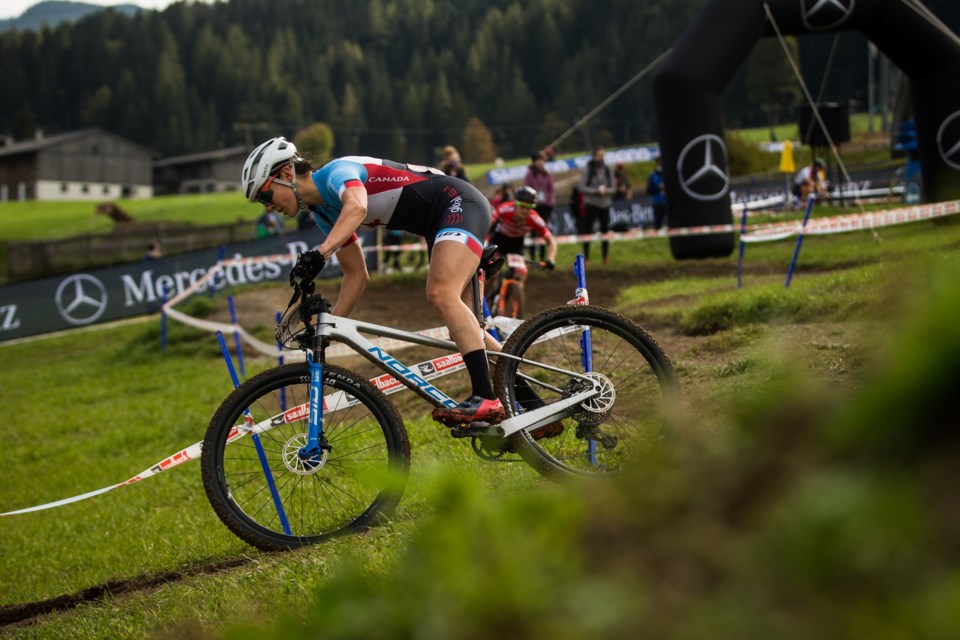 This year, Jackson has her eyes on a top-20 World Cup finish and winning the Canadian national championship, which is scheduled for October in Baie Saint Paul, Que.
Recent results have Jackson in good standing to compete at the UCI Mountain Bike World Championships, which will run from Aug. 25 to Aug. 29 in Val di Sole, Italy.
Reaching the World Cup podium and qualifying for the Olympics are among longer-term goals.
"In sport, we often say it takes a village to support an athlete on their way to the top and I really can't express how fortunate I feel to have their mentorship, perspective and friendship, along with the rest of the cycling community I've grown to know through working at Spoke," Jackson said.